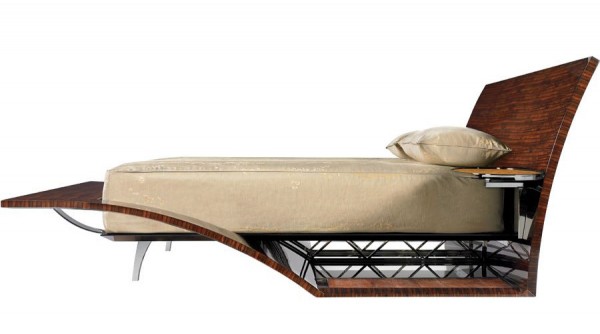 Well known actors venturing into conventional businesses isn't really a new fad. However, this time its not about designer clothing items and ostentatious perfumes. The 'Killing Them Softly' actor Brad Pitt has essentially taken the less trodden road of plunging into furniture. Of course, he is not exactly setting it up alone in the thriving realm of home decor. The grapevine has it that he has teamed up with New Jersey-based furniture designer specialist in Art Deco style Frank Pollaro.
Earlier media tidbits have alluded to Brad Pitt's interest in the core subject of architecture and interior designing. Even his 'Make It Right foundation' has been known for its well known architects working towards a low cost housing solution for post Katrina New Orleans. And, this time the actor has himself come forth to the commercial fray, with collaborative creations ranging from tables, chairs, beds to even bathtubs.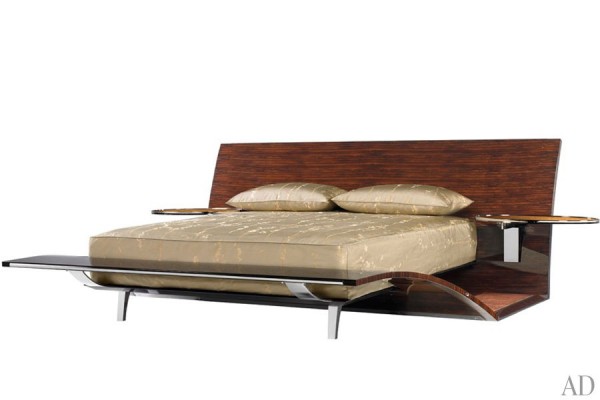 We did mention something about the collection being dipped in Art-Deco flavor. And, the crown of this technology inspired 40's style is a huge bed with hardwood frame, a slightly curved headboard and a cantilevered bench. The exquisite finish incorporates 'Machine Age' exposed nickel trusses and cantilevered side tables with glass tops covering silk surfaces.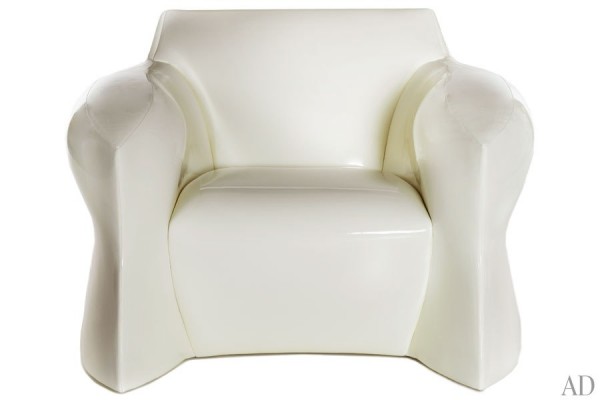 The whole collection will make its landfall at a private exhibition in New York next week, with each of the items having personal signatures from its creators. However, the price range may go beyond the astronomical spectrum, and thus beyond the reach of ordinary mortals like us. But Frank Pollaro has also said that the collection might be adopted for mass production at a latter stage.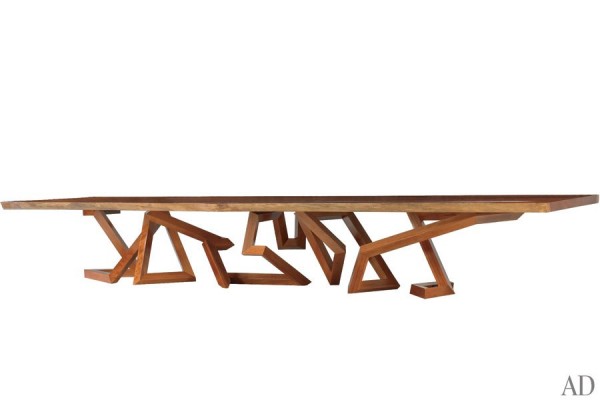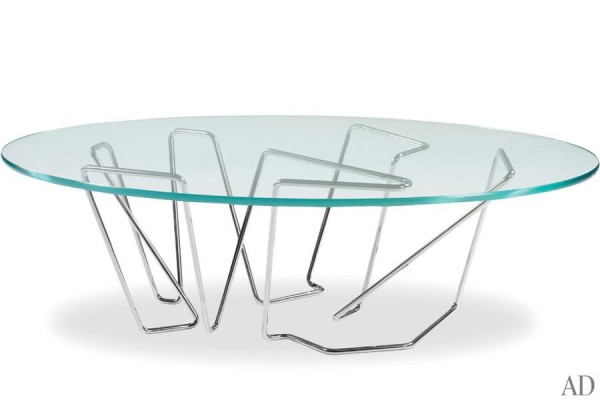 Via: Architizer
All images courtesy of Architectural Digest.