Australia-based Branka Njegich has created swirl in online world by posting a photo of her KFC family feast-inspired edible cake on Facebook. The masterpiece is an edible cake which uses chicken coated with crushed biscuits in place of deserts. The only item which is not edible is Pepsi can and little boxes. Popcorn chicken is made from fondant whereas the gravy is a caramel and in place of mashed potato Njegich has used vanilla butter cream. Corns are made from jellybean and melted starbursts.
Computer programmer by profession, Branka is passionate about cooking and has self-taught herself how to bake and decorate cakes over the years. Branka loves to prepare cakes for her friends and family, and this one is also a tasty gift from her to a family friend's on 21st birthday. The picture of the KFC family feast cake was posted by her friend on Facebook page and went viral in no time.
Club Parada is also showcasing Mrs. Njegich's cake with meme like 'Finger licking good? Relax, it's a cake.' The photo has been so viral that it has been viewed for more than 6,000 times in last 21 hours. To add more depth and realism, the cake is airbrushed with light caramel color. It took her almost four days to complete the cake.
Four days! You read it correct. Afterall, patience is a virtue, which paid her very well in terms of appreciation and accolades she received on social media. This will for sure motivate her to create more lovely edible pieces of art in future as well.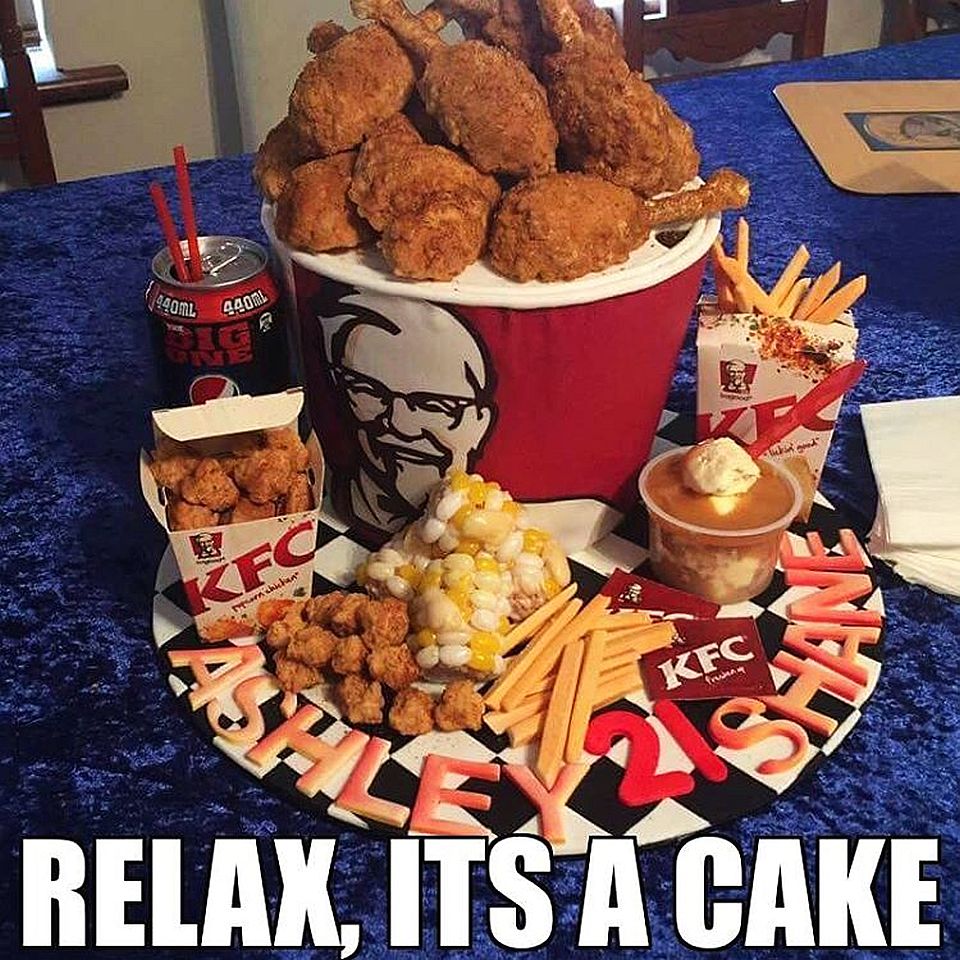 While admiring Njegich's KFC cake on Instagram, I stumbled upon few more of her adorable cake creations which I found equally fascinating, and I'am sure you will also appreciate them with equal love and exuberance.