Garour, Iceland, situated on the east bank of the Ytri Ranga River, is a brave landscape to inhabit. Smolders eruption send forth a lethal cloud of scalding hot gases and volcanic ash from the Hekla volcano resulting in scarce vegetation. After seeing such environmental impact it's hard to believe that anyone is willing to stay and fight it out with Mother Nature.
In spite of this volatile situation, things are changing now – all credit goes to the authorities and their commitment. An ambitious reforestation venture is infusing live back into this desolated land. Snugly covered under a rolling dune, located is the 'Landhouse' right in the heart of Garour.
READ MORE: Live your 'Lord of the Rings' luxury dreams
Architect in Charge, Margrét Harðardóttir from Studio Granda with her team of co-workers made this vision come true in year 2014. Beneath a sedentary concrete arch, centrally located is a living area and a kitchen, which makes this Landhouse nothing less than a modern abode.
Bedrooms and lavatory adds to the comfort of its dwellers, while an entrance hall with large glass windows towards both ends of this house offers mesmerizing view of the surrounding topography. Entire structure of this 68.4 square meter home is nuzzled with sturdy walls, ensuring safety to its inhabitants from any catastrophic situation.
Terrazzo finished concrete floor complements the oak woodwork, making the interiors seem like oak heaven. Copious supply of fire wood from the surrounding areas and a wood-burning stove seizures the chilly winters warm. Plus a turf of grass over the roof- top further enhances the warmth.
The home may be small but rules this tough environment virtually like a warrior.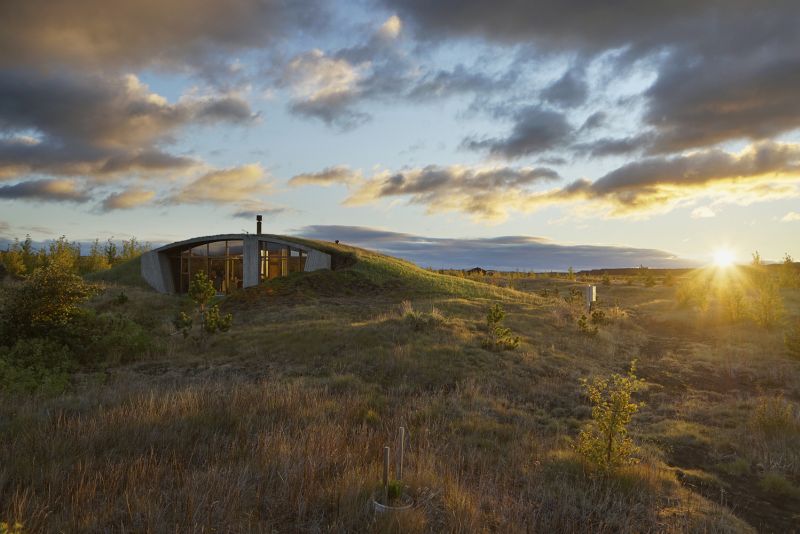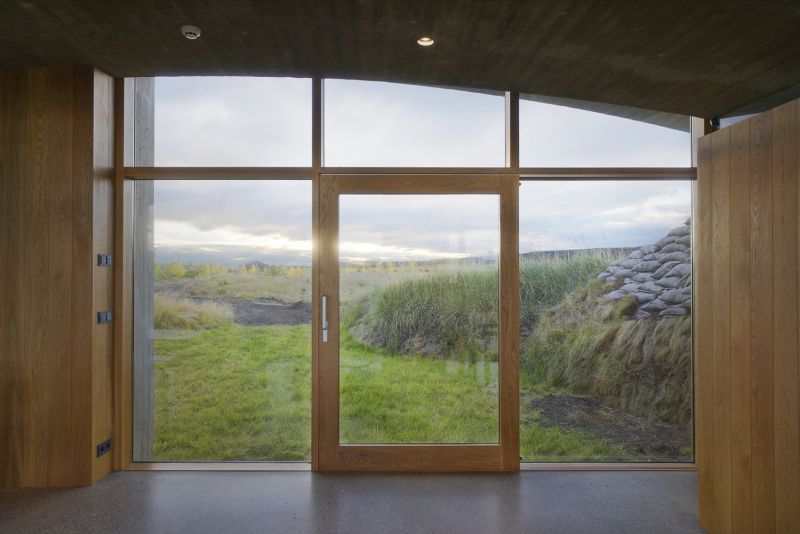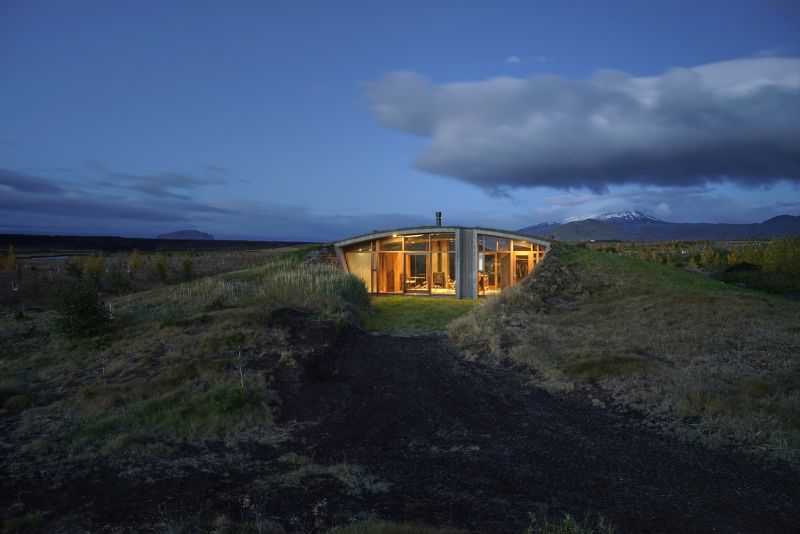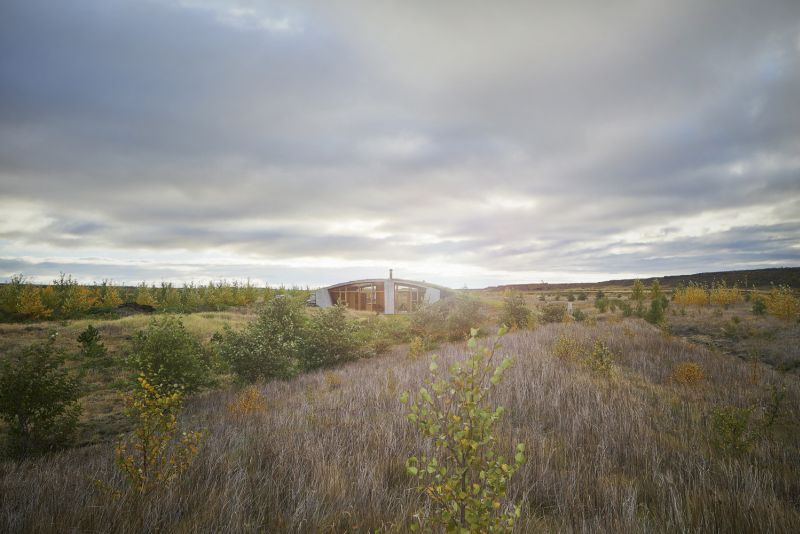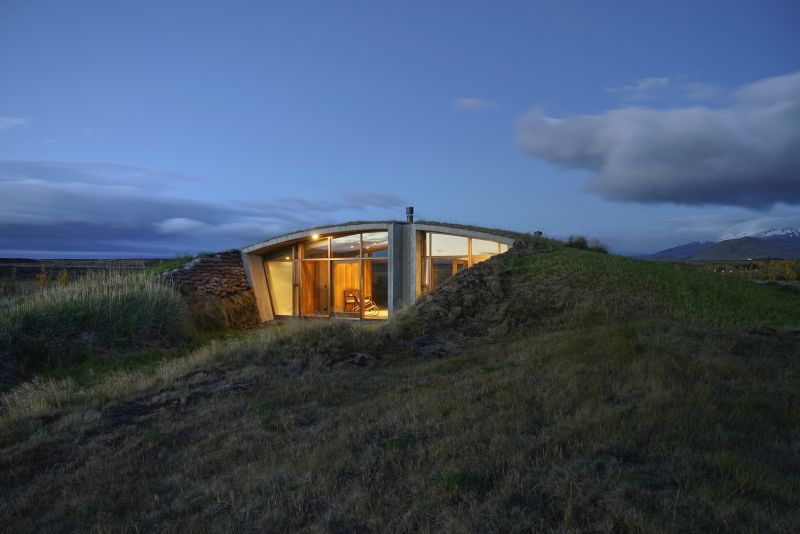 Via: ArchDaily