A retired builder Valdevino Miguel da Silva in Sao Mateus, southeast Brazil has constructed an upside down house, with its roof at the bottom and a garden at the top. Once you see it, you probably will be scratching your head and might even think that some superhero must have flipped it over, just for fun.
All windows and a front door of this flipped over house are upside down, with artificial potted plants on either sides, to add fun. The real entrance door of this 400-square-meter abode is at the back of the house, on the ground floor.
This flipped over house when looked at from the outside is surely bizarre-looking, but its interiors are perfectly normal. Kitchen and a bathroom of this house is on the ground floor, while an indoor staircase leads you into two bedrooms in the upper section of the dwelling.
Initially, when Valdevino decided to construct something like this, the idea did not go down that well with his wife, Maria. But Valdevino's determination about this project soon made her realize that this time 'I AM THEE WIFE' thing won't work, so she also gave herself in.
Once the house was finished everyone was shocked by how well it has turned out and now this bizarre-looking house has become a tourist attraction and people passing by stop to take its photos.
In Valdevino's words:
I'm planning to build another one and I'm looking for support for my next project as I want to fit the furniture to the ceiling. I reckon this could turn into a really big and fun attraction as there is nothing like it in Brazil
Valdevino is now planning to rent it out and believes that whoever will hire it, the home will bring them the celebrity status.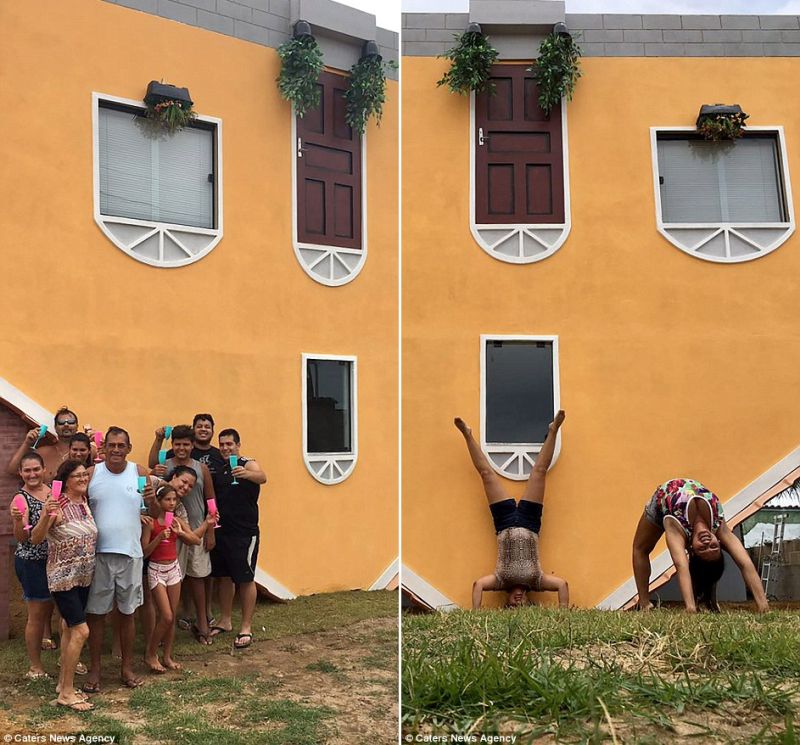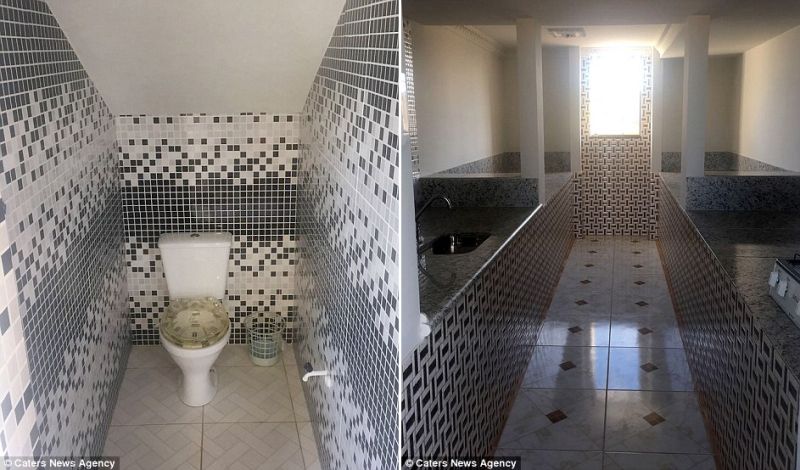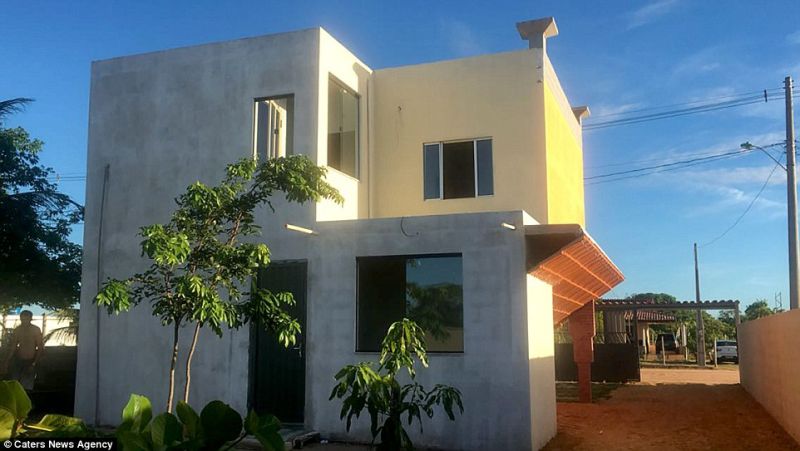 Via: DailyMail