Those who work in the office, sometimes miss the comfort of their homes. They often wish to get a more comfortable and relaxing place where they could cross their legs and easily sit to work in a more homely sort of environment. Malcew's Breakout Furniture is here to sort out the comfy problem of those who are actually tired of working in their not so comfortable office chairs. The Breakout Furniture project was designed by the renowned Singapore based architect and designer, Malcew for making a co-working space in an old warehouse in Singapore.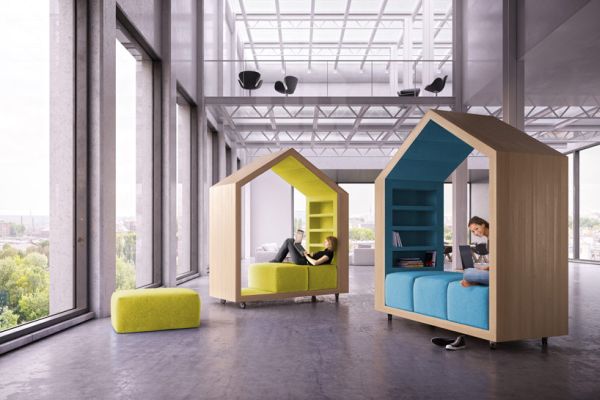 The neat idea of this modular Breakout Furniture includes a simple wooden construction with flexible pieces that can be rearranged in a variety of configurations. The large soft cushions can be easily taken out and positioned in a way one wants. Each of the modular units provides a private working space that is not fully enclosed, which can also be easily and quickly joined together to create an area for a conference. Thanks to the wheels underneath. The aesthetics of these gorgeous modular units or so called tree houses are further enhanced by the white oak finish.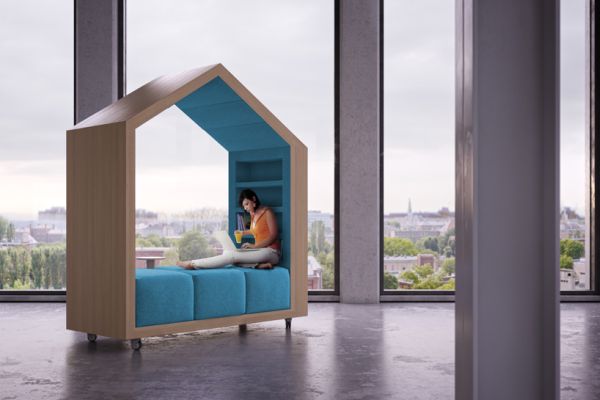 Although, the modular Breakout Furniture unit was constructed as an office furniture, its simplicity, sleek and easy built makes it pretty easy to be put together and used as a working space in your home too. This unit can also make up for your own mobile library. The cushions can be easily removed to place a small table and chairs to have a romantic candle lit dinner with your partner in the garden or you can enclose the unit by adding curtains on the open sides and get a personal relaxing retreat. You can also put bookshelves on the closed ends to get a reading nook for yourself.
Via: Designboom