COVID-19 has all forced us to spend a majority of our time indoors. In these testing times, we must surround ourselves with objects that bring us positive vibes and lighten the dark patches of negativity.
We have seen gorgeous lampshades made from wooden chopsticks and recycled plastic that may help, and now, here is the Bright Things Lamp Collection to add efficient lighting to your decor. Bright Things is a collection of long-legged sculptural lights that are handmade and gently colored with raw pigments.
Sydney-based designer Jordan Fleming recently launched her Bright Things Lamp Collection. The major highlight of the lamp is its natural ability to evolve into objects that are big enough to become their own character. The Sydney designer gave a theatrical touch to her creation in order to project them like humans.
The lampshades act as bodies with legs jutting out to the bottom with each lampshade being poised on three legs. These wobbly forms are hand-built with layers of custom sculpting plaster. These custom sculpturing plasters are then mixed with raw pigments. Each lamp is having its own unique characteristic and quirk claim the designer. In addition, each light is custom-made to order and has its own unique character.
Also Read: Gorgeous Lampshades Made from Disposable Wooden Chopsticks
Fleming's obsession with legs was the motivation behind this particular design. These sculptural and highly textural lamps were originally showcased at Melbourne Design Week 2021 Wonderstruck exhibition. Fleming's lamps possess a warm and earthy texture that is very pleasing to the eye.
With a background in cabinet making and interior design, Fleming splits her time between producing bespoke furniture commissions and conceptually driven exhibition designs. The lamps are made to order in a variety of sizes and colors, you can have a look below.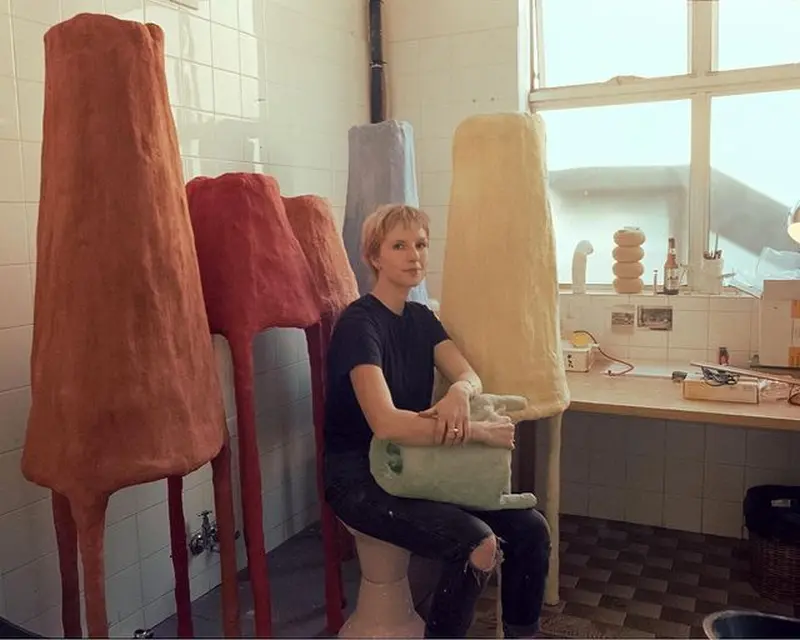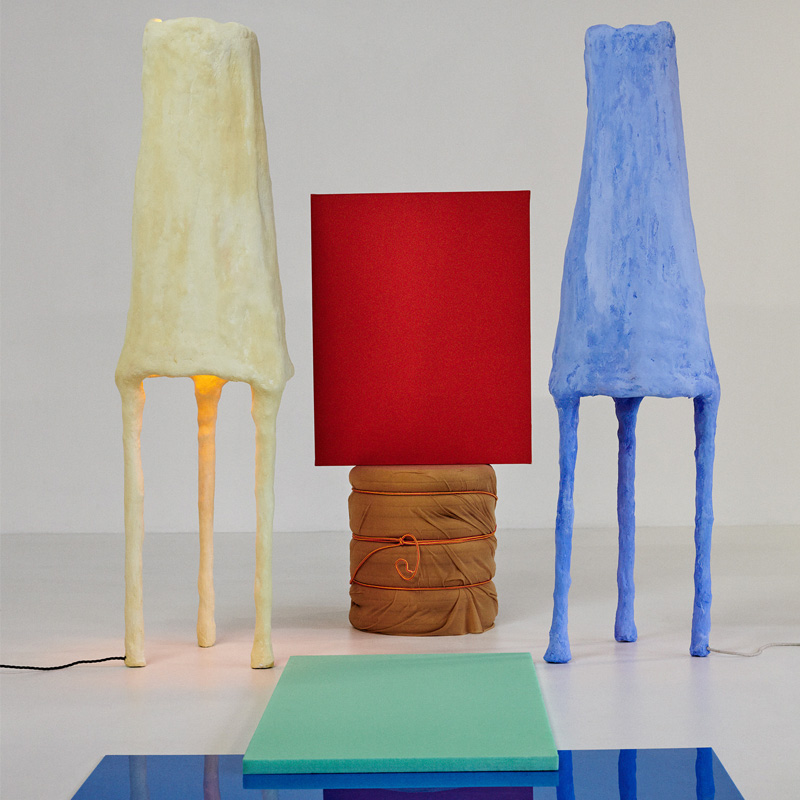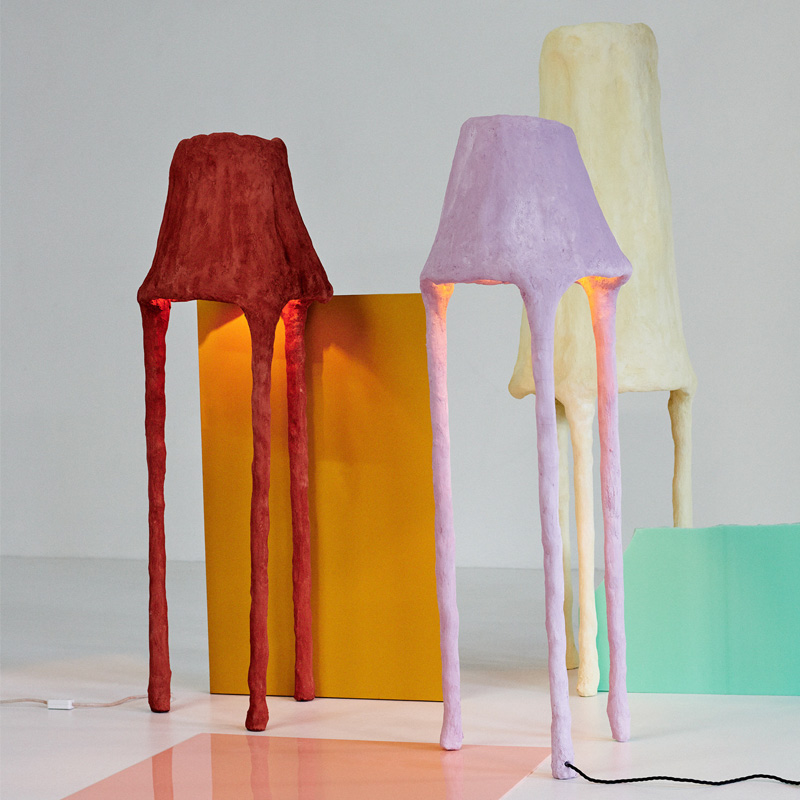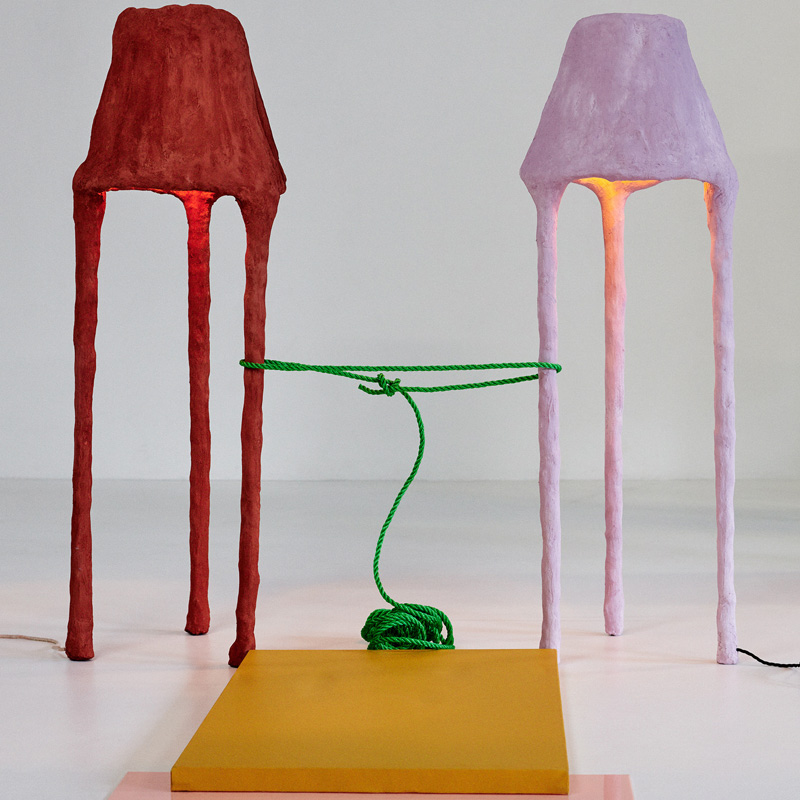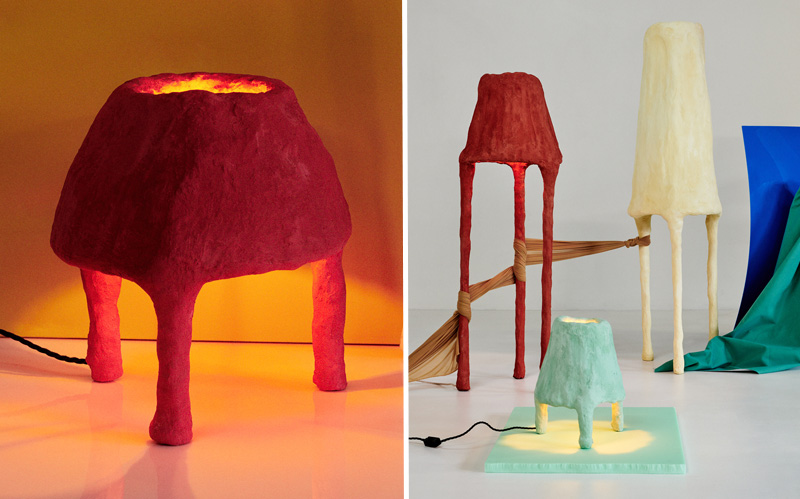 Via: yellowtrace