Brik, San Francisco-based company renowned for making cool Lego-inspired case covers recently unveiled their latest product which also brings Lego in your dwellings, making it a functional product. Dubbed as Brik Tile, the Lego compatible wall tiles that surely bring out the kid in everyone is designed to stick to any plane surface, thus allowing multiple utility.
Ideal for both office and home use, each tile measuring 10" x 10"  is has a temporary adhesive that makes it possible to attach the tiles on any plain surface. Offering multiple uses on any smooth surface, the tiles are apt to create pixel art or use as a cable organizer, key holder or a small shelf to hold everyday items.
Giving every user freedom to create his or her personal pixel art, the company is also developing new flat 1 x 1 bricks that includes a small ledge at bottom for simple removal. Apart from tiles, the company has also created Brik Clips that are perfect for hanging artwork, keys, and photos.
Currently raising funds via crowdfunding site Kickstarter to bring out your creative side, the Brik is also giving user freedom to create cool pixel art of their choice. All one has to do is click on BrikBuild.com and deign what you want for your home or office. Hoping to bring functionality, the company is coming with several plans, where one can use bricks to build business card holder, penholder, small shelf, mail holder and sunglasses holder.
Starting from $15, the Brik Tiles is the simplest way to get creative, and that too without damaging the interiors of your house. Expected to be shipped by October 2016, the Brick tiles is more sensible solution in comparison to wallpapers and baseplates.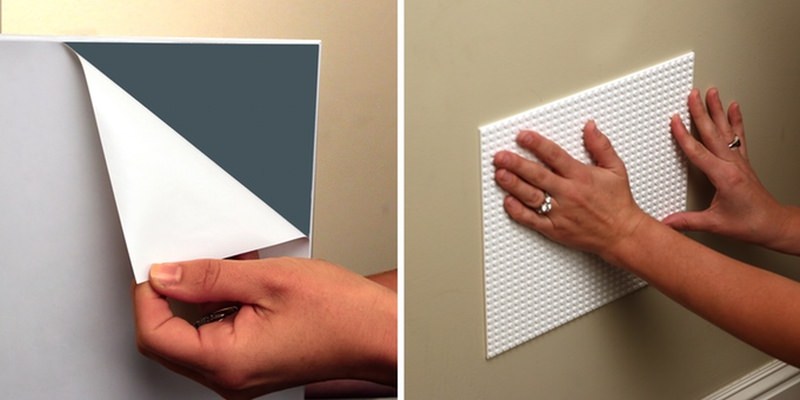 Via: HiConsumption