PETA followers may not like this, but this cow-shaped BBQ is an unusual retreat for beef lovers. Deutschland-based Kozma Design Manufacturing Company has created this rare but whimsical cow 'Cosmocart BBQ grill' to make the most of summer.
Moreover, it's ironically designed to remind grill masters what they are cooking was once a healthy living farm animal. For those who still want to enjoy their beef, the cow grill is a unique garden decor object, besides being a fully-functional cooking unit. The designer used fiberglass to make it look like a life-size cow.
Interior of the grill contains stainless steel walls around the fireplaces and one propane gas tank inside the cow's rear. The grilling unit features a Char-Broil four-burner gas grill, outdoor stovetop and heavy-duty caster wheels with brakes under hind legs.
There are lockable doors on the BBQ structure to close the unit when not in use. This bizarre assembly is not only interesting to look at but useful at the same time. It is definitely going to make your backyard barbecuing experience more enjoyable, provided the grilled food is as good as the BBQ itself.
You can check out the video and images (below) to see the Cosmocart BBQ grill in action to believe it.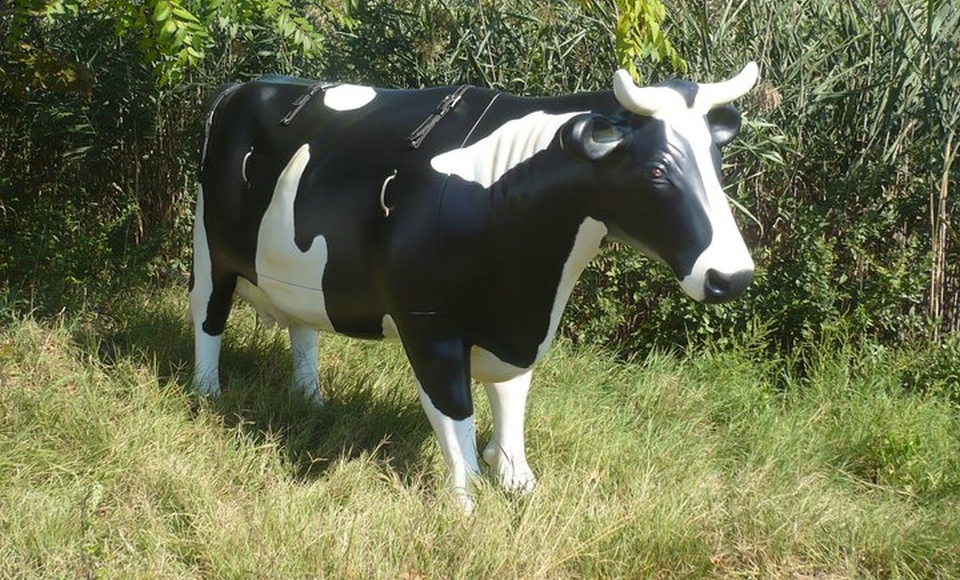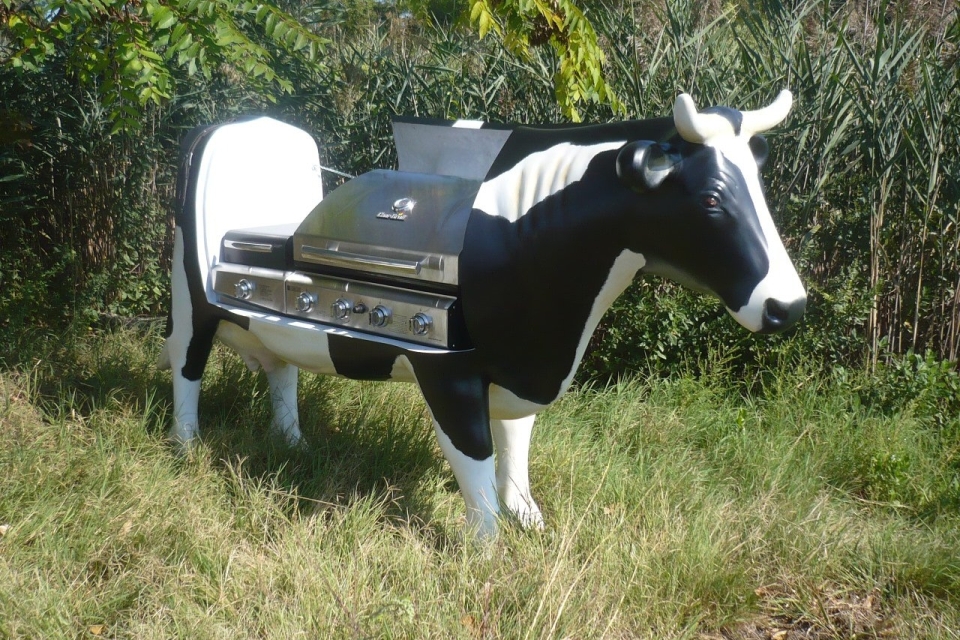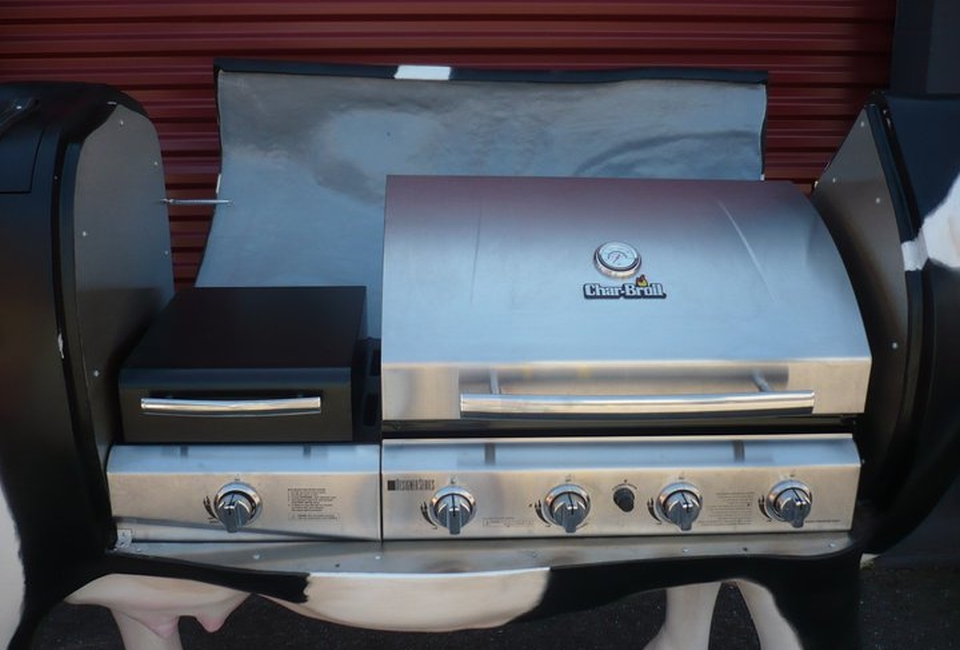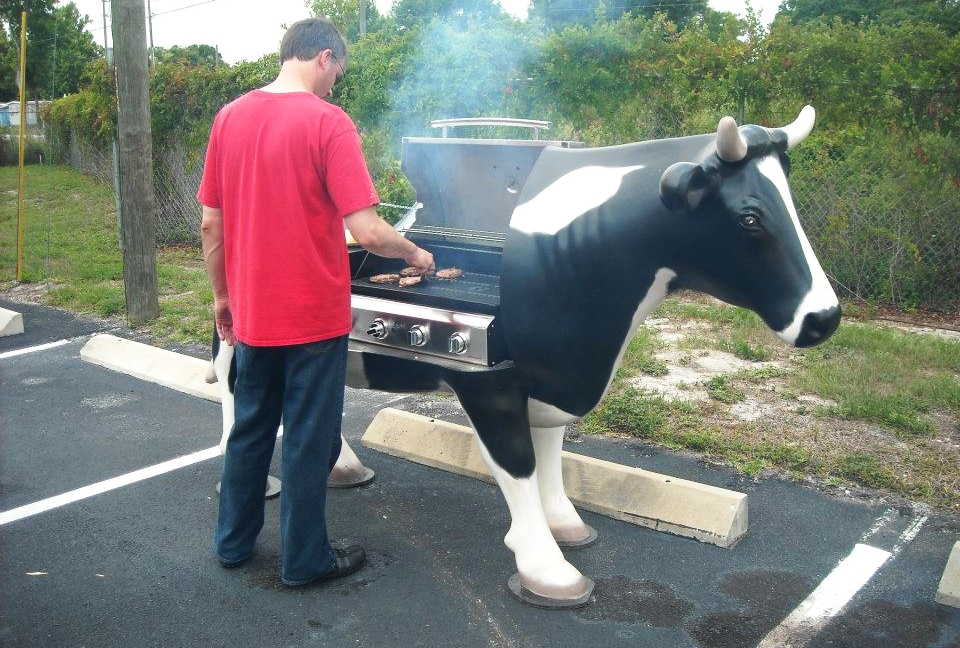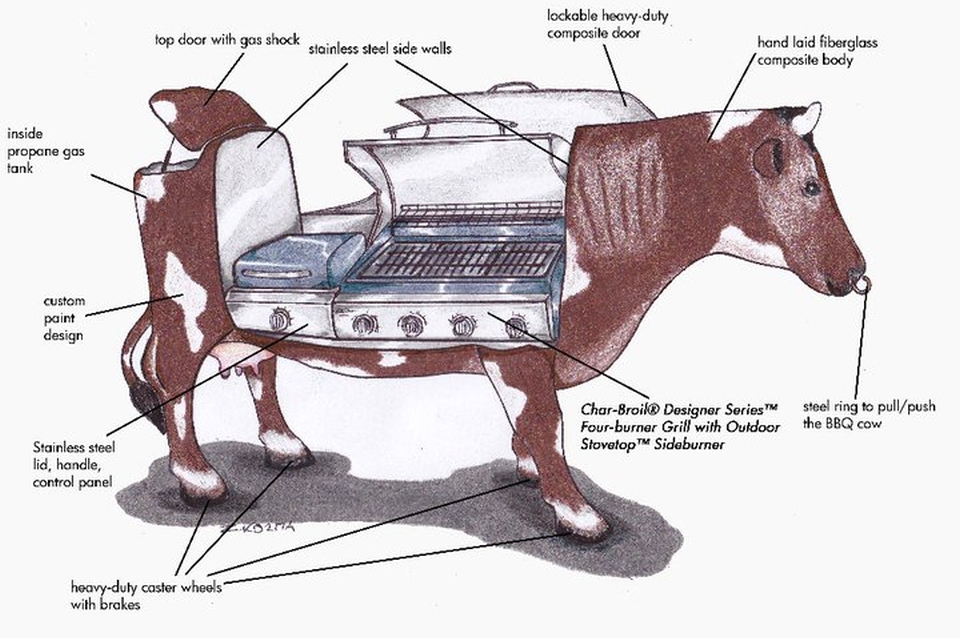 Source: KozmaDesign