Last week we featured intergalactic R2-D2 refrigerator, which bring you chilled beverages on command. The only trouble with that moving fridge is that it comes with a hefty price tag US $8,000. To spend your money on a cooler that can hold only six pack of cans is not a great option for most of us.
However, Japanese company Haier Asia didn't want to disappoint any of the Star Wars fans. So, they collaborated with Disney to create the all-new Darth Vader cooler. The good news is that it's available for an affordable price i.e. ¥42,984 (approx. US $350.)
Now, let us reveal the bad news too. It's designed to hold only a single beverage can. But hey, you're getting a good deal for the aforementioned price, unlike the R2-D2 fridge that's unnecessarily pricey.
Darth Vader fridge is shaped like the Sith Lord's mask that's resting on a firm block. You need to lift up the mask for accommodating a single can of beverage for perfect cooling. Meanwhile, it doubles up as a stunning Star Wars memorabilia on your work desk or side table.
The fridge is available for pre-order now, but you need to wait until December 20 for its shipping. Till then, you can start making a list of your loved ones whom you want to gift it this holiday season. Or be a little selfish and order it only for yourself.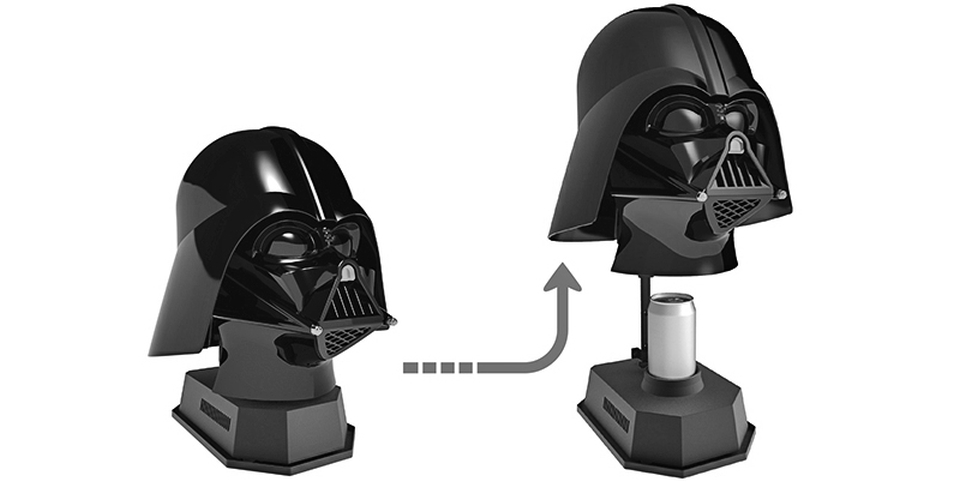 Via: Robot6