London-based industrial designer Brodie Neill has upcycled ocean plastic to create terrazzo-effect on the Gyro table. The visual effect on the table is similar to terrazzo flooring, which is usually created out of marble or granite materials. However, this furniture piece comprises tiny pieces of plastic salvaged from beaches around the world.
The speckled tabletop is made from chips of blue, white, black, brown and green plastic to evoke natural colors of the ocean. The ocean plastic chips are carefully spaced within this mix, giving the composite a terrazzo-like effect. Furthermore, small slabs of the composite are CNC cut and embedded into the table. White dominates all mottled colors at the center, whereas elegant black highlights the edge.
After observing that pristine beaches of Bruny Island in Tasmania are being polluted by plastic, Neill decided to recycle ocean waste into practical furniture units. For the project, he worked with an international community of environmentalists that helped him in collecting plastic objects from their local seashores. However, he turned ocean waste into the useable material with the help of scientists and other designers.
Neill will be presenting his stylish Gyro table within the Australian pavilion at the London Design Biennale 2016, which is going to start from September 7th to September 27th at Somerset House. Architects and designers from 37 countries will take part in this major exhibition. The event will be themed Utopia by Design to mark the 500th anniversary of the publication of Thomas More's Utopia.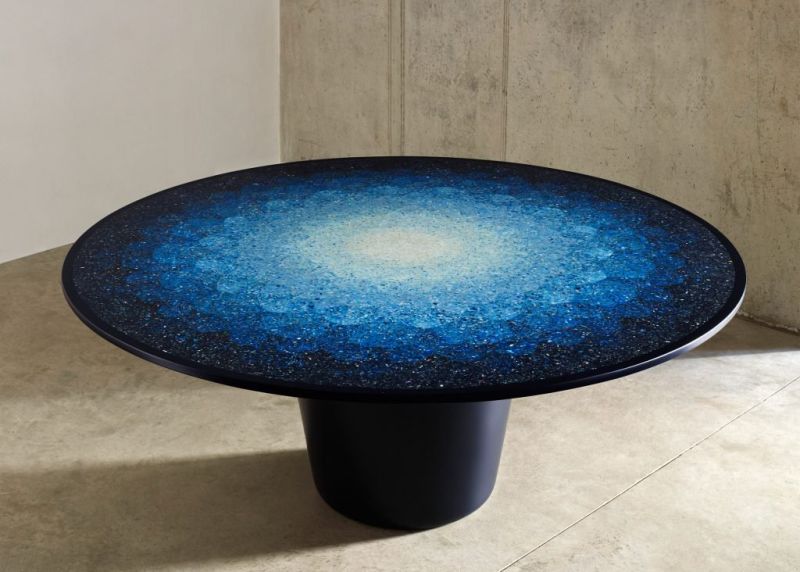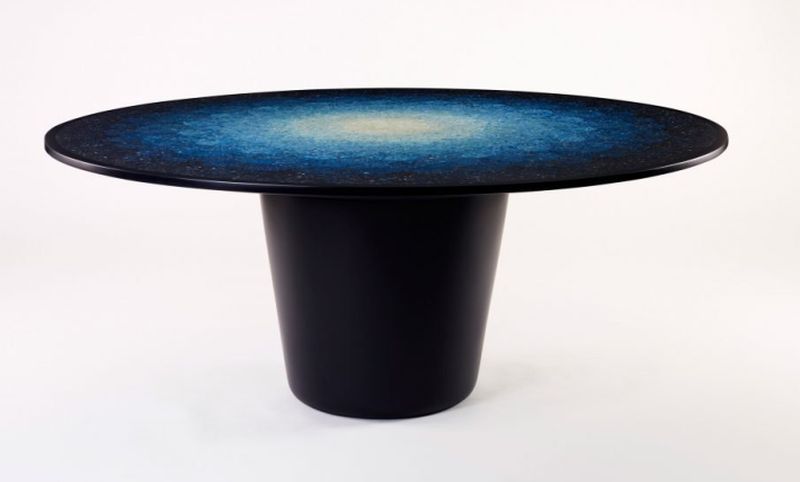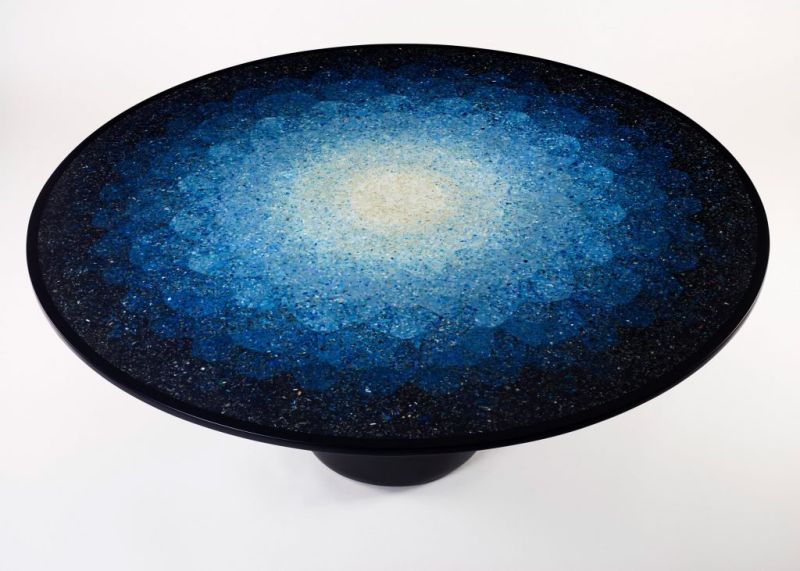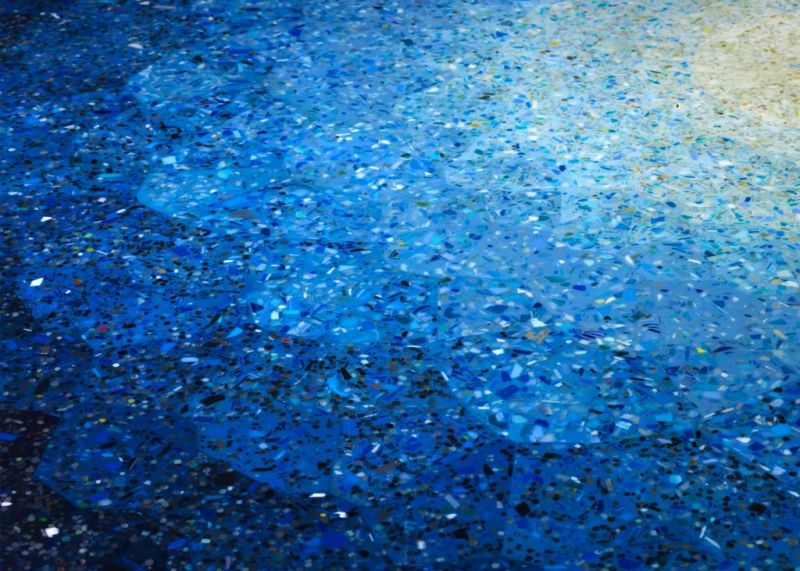 Via: Dezeen