We have seen many stylish tech-friendly coffee tables before, but a piece of furniture that harvests energy on its own is rare. The Bromelia Coffee Table created by Spanish designer Daniel Gestoso is one such furniture that generates energy produced by microbes living in water stored for plant growth.
The leaf-shaped tabletop rests on a stylishly carved base that acts as a planter to grow natural plants in its center. Base of the coffee table stores water to enhance growth of the plant and produce energy by Microbial Fuel Cell (MFC) method, occurring due to water-borne microorganisms culture.
Bromelia table boasts six USB ports powered by excessive MFC energy produced with increase in growth of microbial culture. The harvested energy can be stored in a battery for further usage to charge your electronic gadgets like mobile phones, tablets or digital cameras. This USB coffee table is also installed with transparent solar panels located on its glass surface. These solar panels serve as an additional energy backup, in case the MFC charge is less due to poor growth of microbes.
Beyond the eco-friendly energy harvesting system, design of Bromelia coffee table is very sleek and stylish that is suitable for contemporary homes. The table's glazed features with polished wooden layout around the glass-top are perfect to add classy touch to interior of your living space.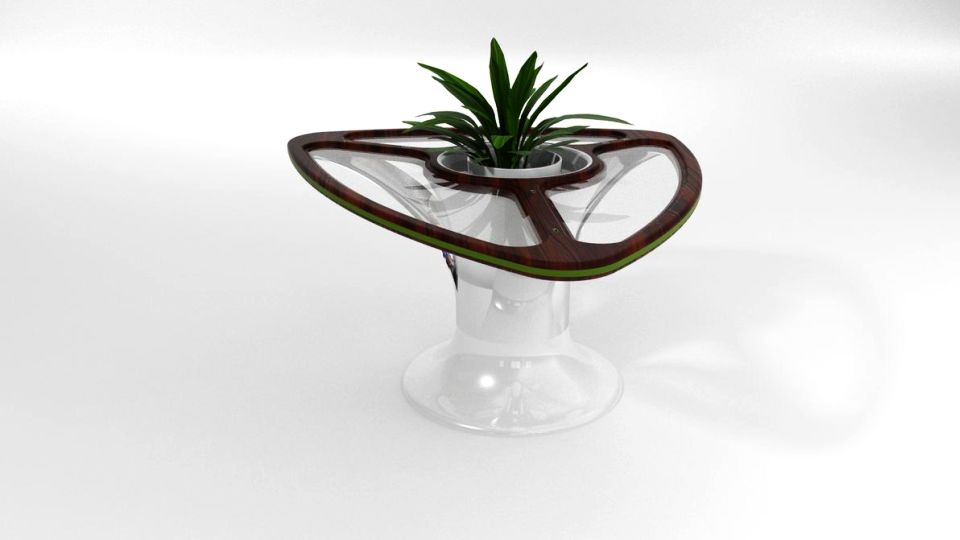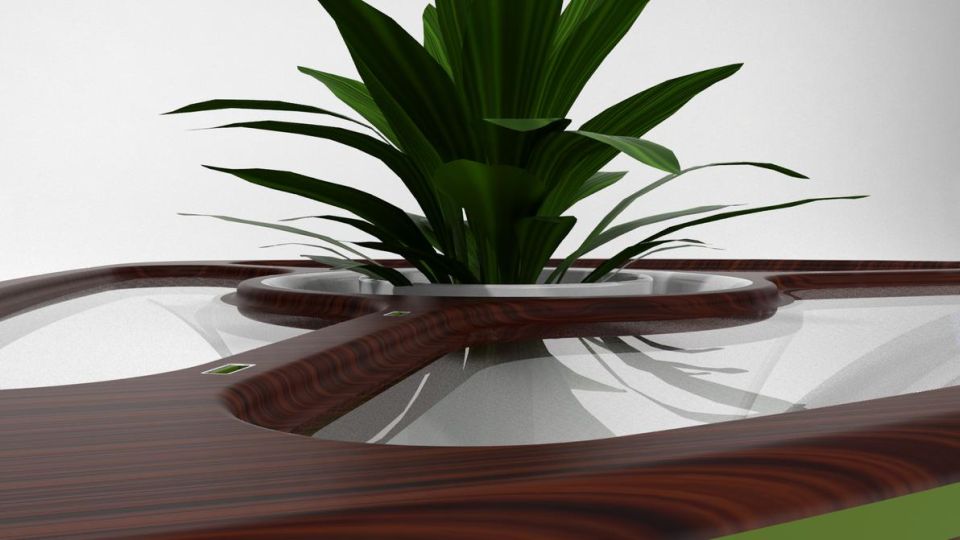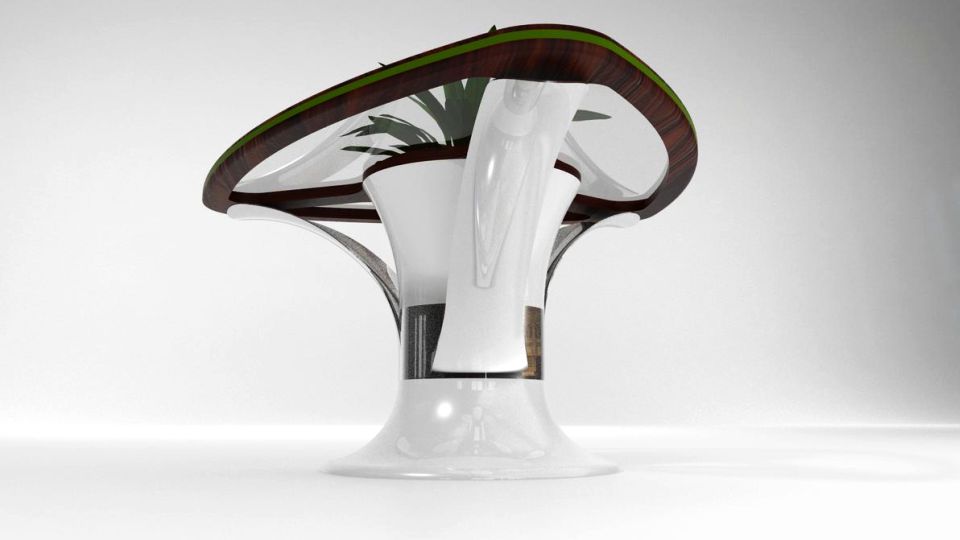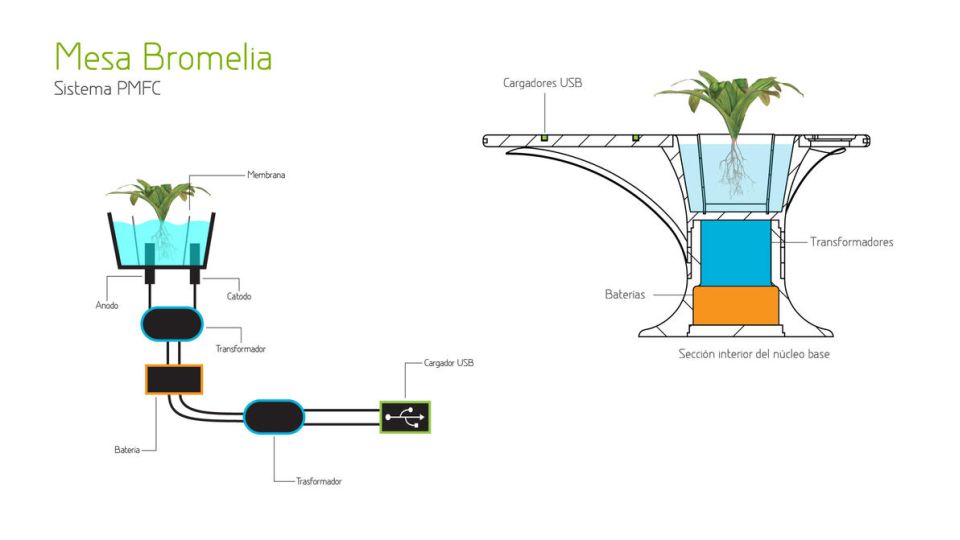 Via: Designcot