Brooklyn dad and Reddit user [BrooklynEWD] has recently created futuristic twin-sized DIY spaceship loft bed for his son. This outer space furniture piece is complete with sleeping platform, staircase, storage, and coolest control panel underneath the bed. It an amazing combination of furniture and playroom, where the young boy can rest and enjoy without any disturbance.
To create the twin-sized bed, [BrooklynEWD] firstly created a model of entire structure along with control panel on 3D modeling software Sketchup. After that the next task was to cut down appropriate wood pieces to form small but comfortable bedding. For perfect layout of the pieces, CNC router was used.
Basic structure of the bed is made from strong wood panels in limited space available in the room. The lower stairs are designed as boxes to serve as storage units for toys and other accessories. Front and side panels are added to cover the space beneath the sleeping platform. This enclosed section houses a cool control panel and a machine cut chair that's crafted from 1/2-inch birch ply.
The DIY designer has also used few electrical materials to assemble the master board and create fake spaceship machine, which gives realistic feel to the child while playing. For safety purpose, the switches are not connected to electric current. But the machine includes iPad for a screen, and also features knobs and switches that actually light up.
This spaceship-themed furniture piece will certainly provide a convenient contraption to the young boy for developing his interest in space exploration. If you think you can build the similar spaceship-themed bed for your child, you may follow the instructions given by [BrooklynEWD] on Imgur.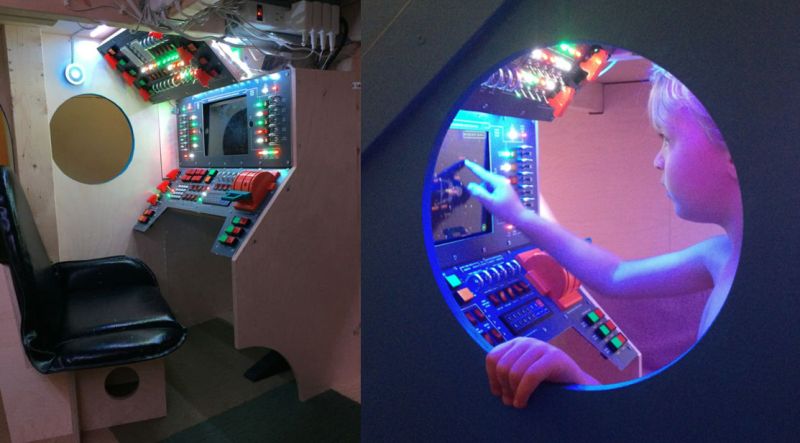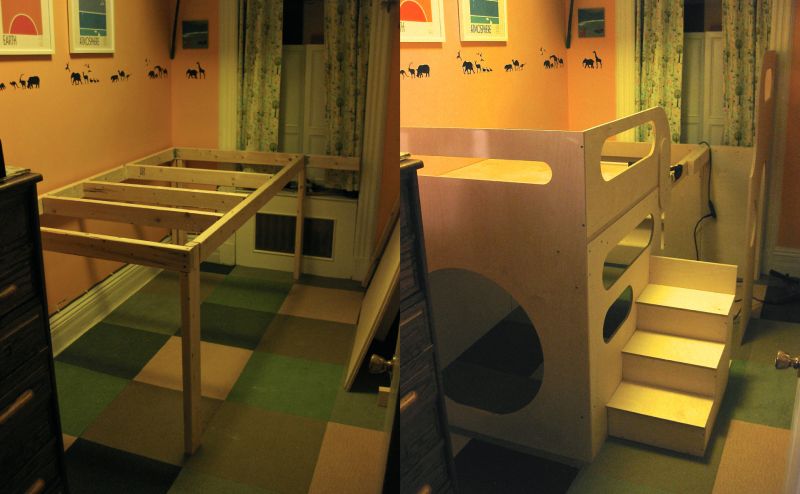 Via: Parents