Luxury developer Bruce Makowsky's Bel Air mansion is the most expensive property in the US with earth-shattering asking price of $250 million. The mega mansion includes 12-bedrooms, three kitchens, and 21-bathrooms, and it took over four years to complete the construction.
The 38,000-square-feet, four-level house overlooks Los Angeles and has some extravagant perks that totally make it worthy of the asking price. It has a room full of candy dispensers, a James Bond-themed movie theater, a floating staircase, a four-lane bowling alley and a massage room/spa.
With all the luxury amenities, the mansion also comes with seven full-time staff members whose salaries are already covered for two years. If you've money to blow, you could own this most expensive property ever sold in America.
Have a closer look at different luxury areas within the house in the images below.
Located in Bel Air, the luxury mega-mansion overlooks Los Angeles.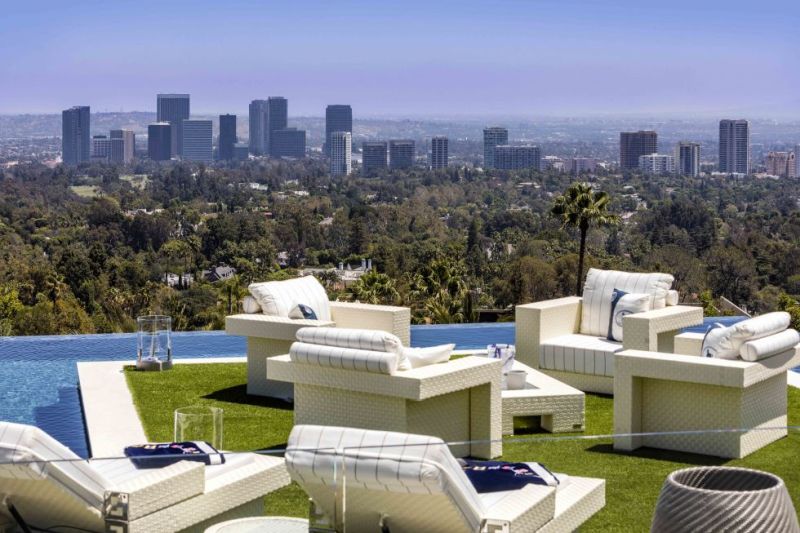 Willy Wonka-esque candy room featuring a $200,000 candy wall with glass foosball tables.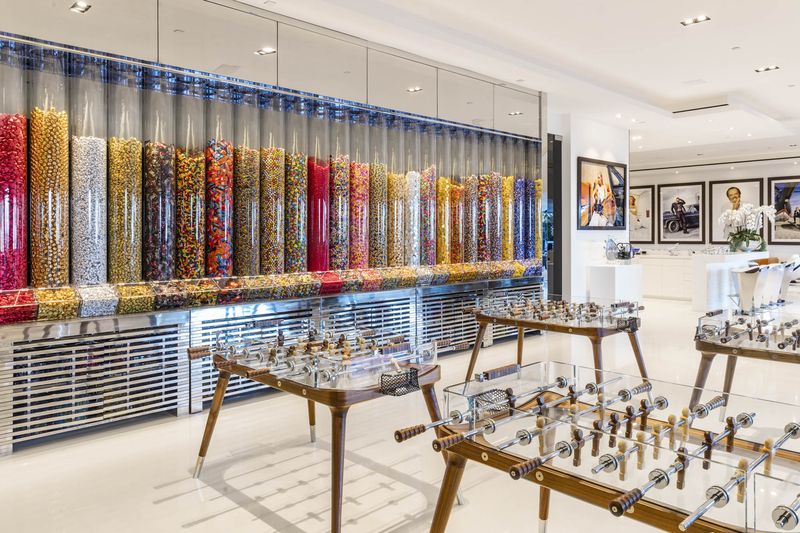 Luxury Auto Gallery with $30 million worth of vintage and exclusive cars.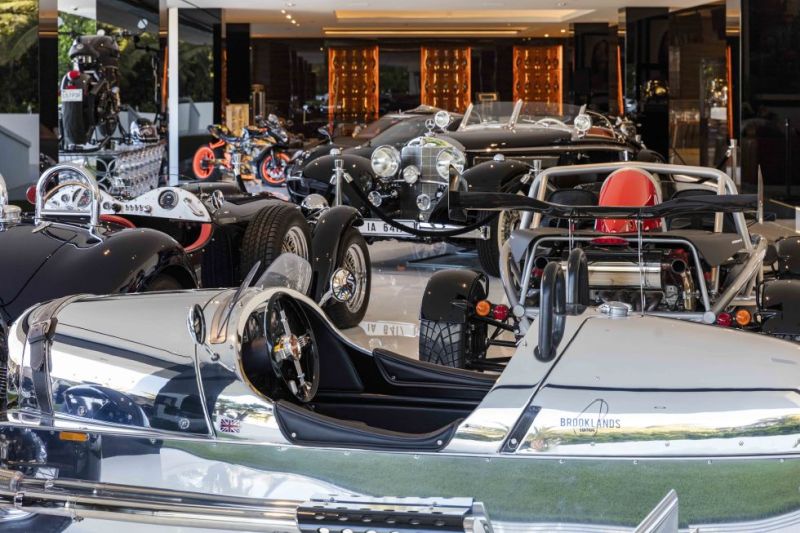 The floating staircase in the dining room costs $2 million.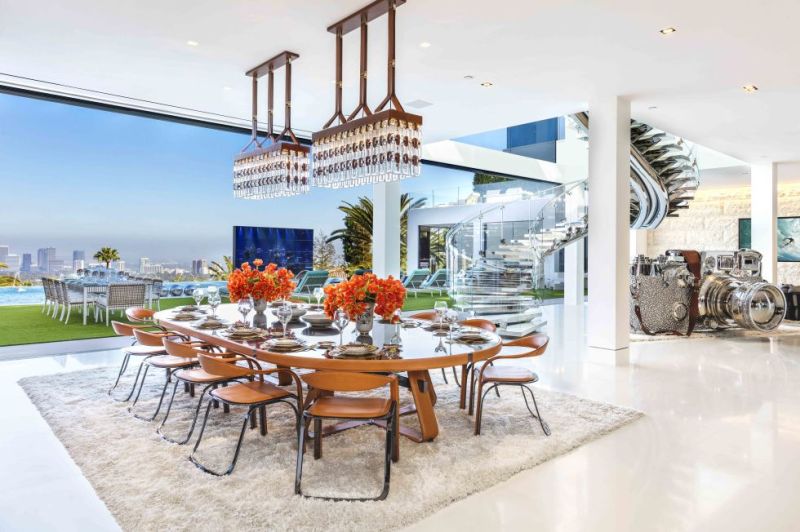 A perfect abode for champagne lovers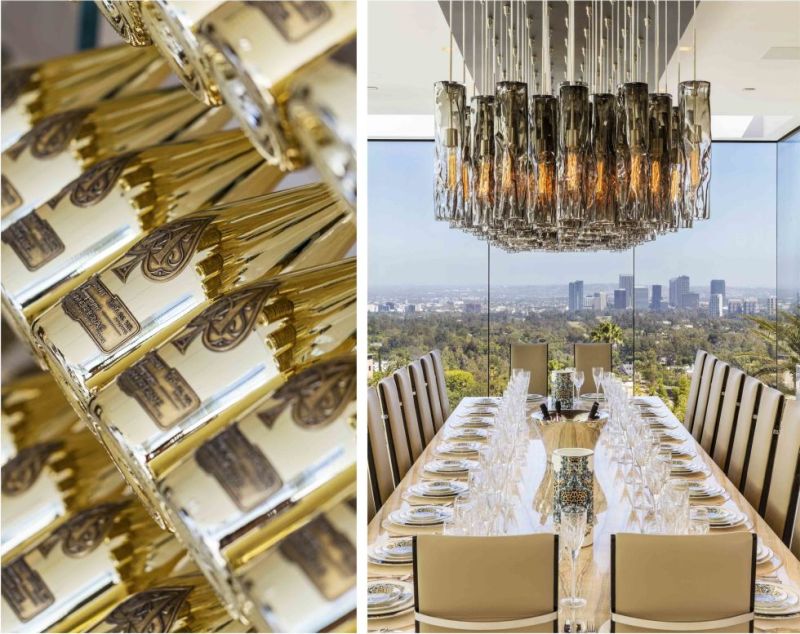 James Bond-themed 40-seater home theater. It features a 22-foot screen, 57 speakers, and 16 subwoofers. The 4K projector is also loaded with 7,000 movies.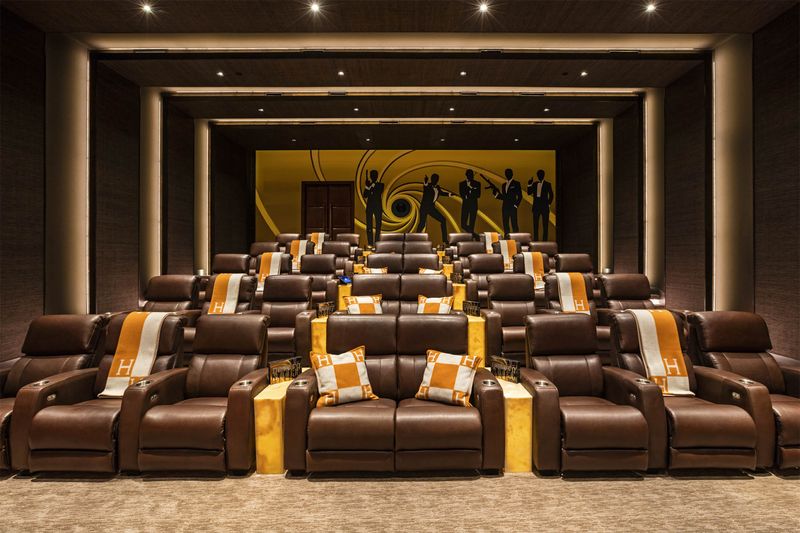 Four lane bowling area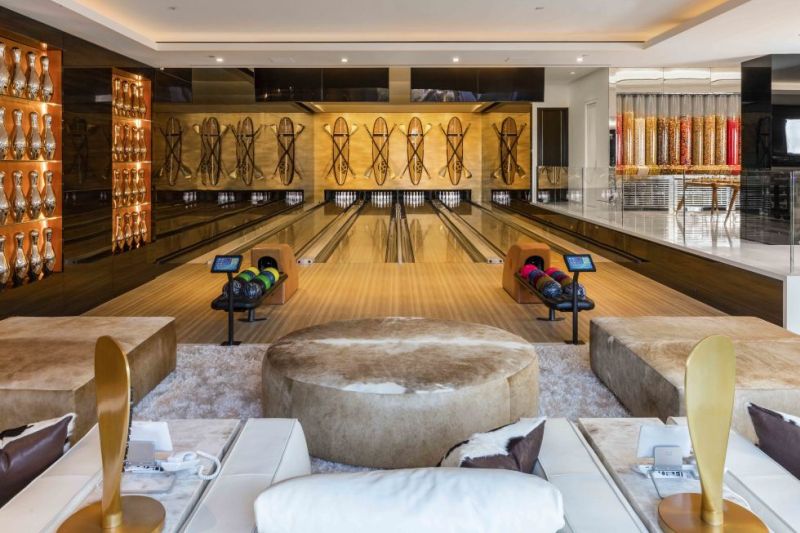 A room with two huge wine cellars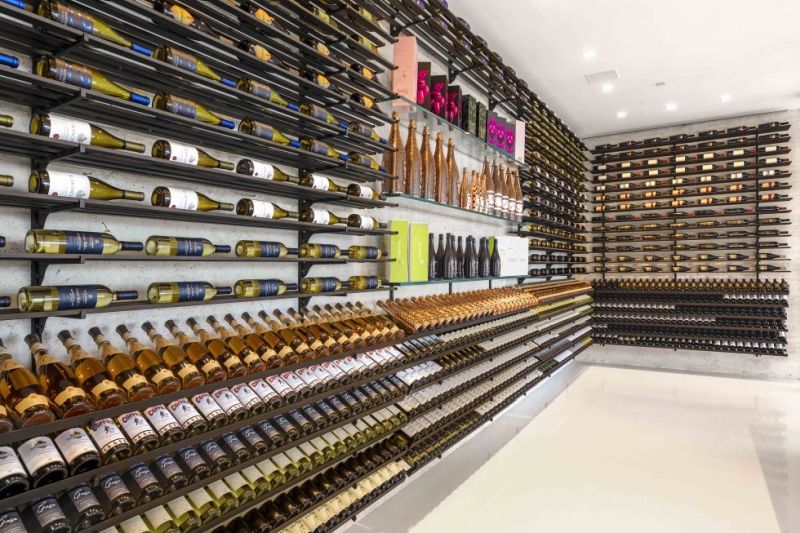 The spa room with separate his-and-hers massage tables.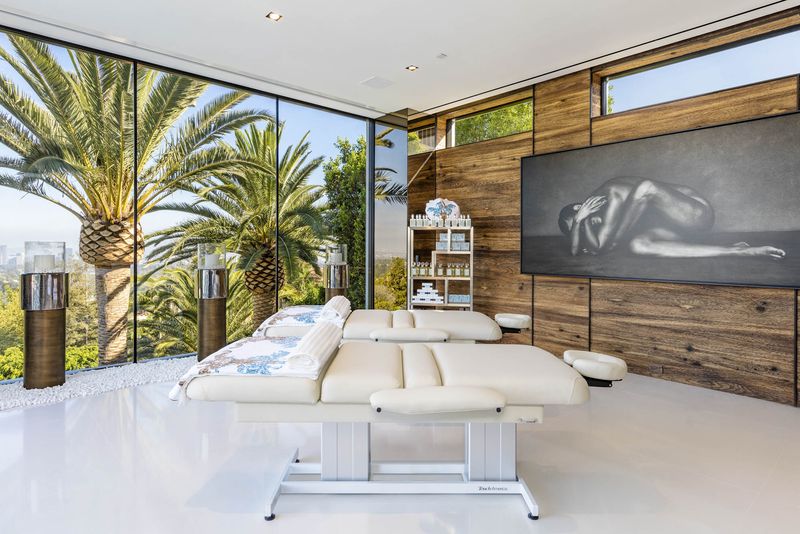 85-foot-long infinity pool along with a pop-up movie screen.

The chopper was featured in the '80s TV show Airwolf.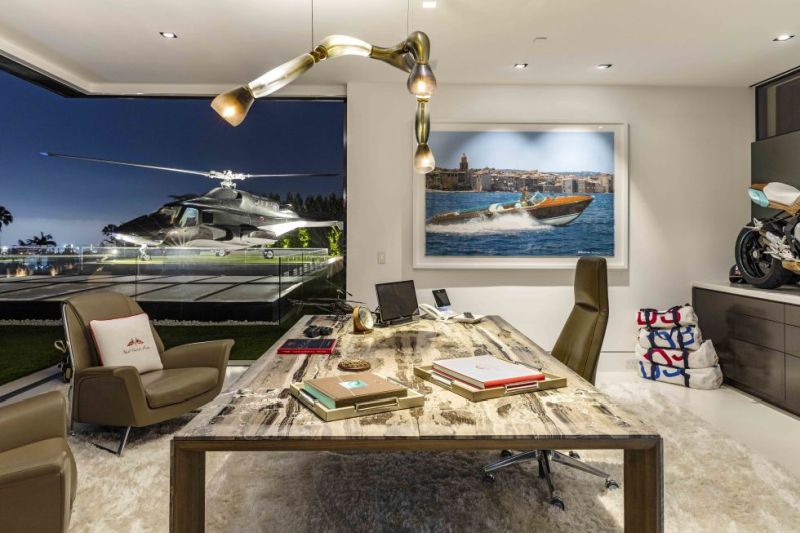 A private VIP lounge area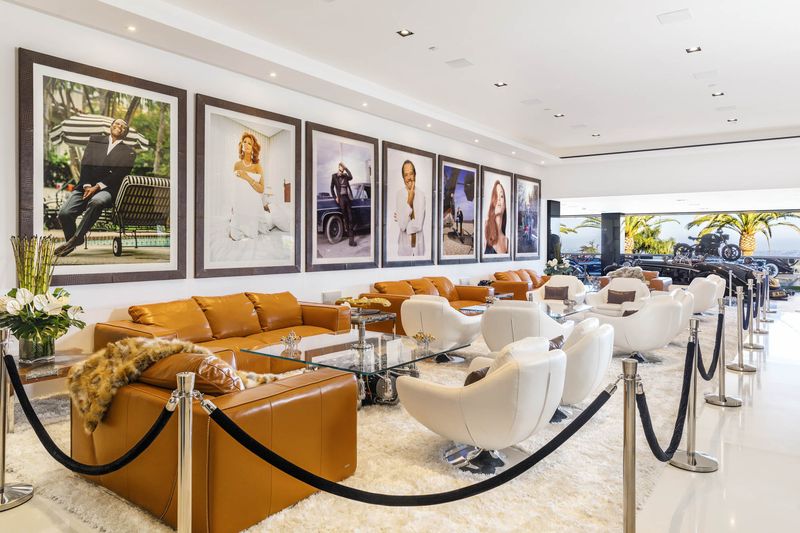 The Seven Dwarfs display is one of 100 art installations in the house.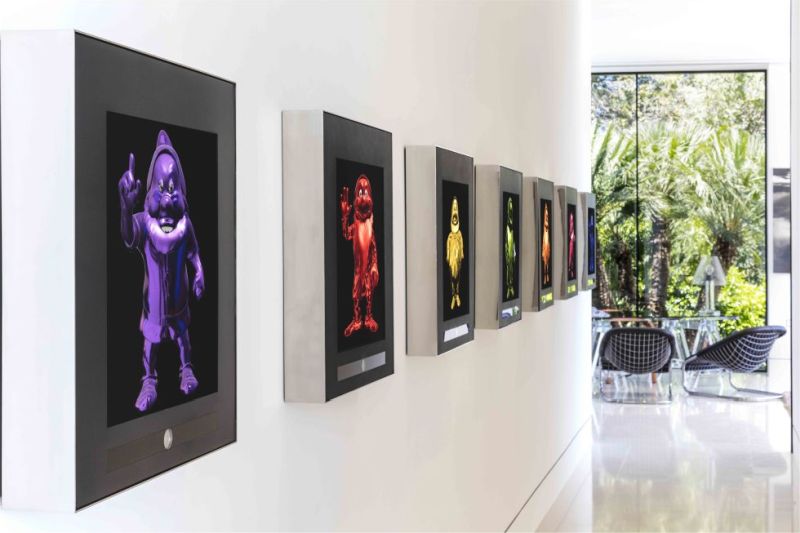 Via: Bloomberg