Budapest-based startup Brutalist-Lab earlier known as Utopia, has launched new range of Hi-Fi concrete speakers that combine modern industrial design with acoustic engineering. Dubbed as Monolith, it is a passive speaker that is available in three color options – Omana, Terrazzo and Shibori; all featuring different decorative surfaces. They are eye-catchy, can be chosen according to different types of interior spaces, and are capable of delivering optimal output. Rather than putting up a similar kind of flat concrete speaker, the Brutalist-Lab is offering color options to suit different interiors.
Each concrete speaker occupies minimal space and delivers huge sound with full-range drivers and the bass reflex enclosure. Every buyer is provided with a pair of speakers, so as to be able to fill a large room with great sound. They would just need a compatible audio amplifier.
As of the color options, the cyan-bluish surface of Monolith Omana concrete speaker is derived using Omana Design's special acid etching technique, the Monolith Terrazzo is a replication of the classic Italian terrazzo, and the Monolith Shibori is an amazing outcome of concrete coloring. All these colored concrete speakers are available for a price of €395 (US$467).
Also Read: 25 minimalist concrete speakers that promise best acoustics, style and longevity
If you're bored of ordinary speaker systems, the Monolith concrete speakers can be a quite good solution for you. You will be provided with a one-of-a-kind piece that can be placed anywhere in a home to show off your industrial design obsession!
Monolith Omana concrete speaker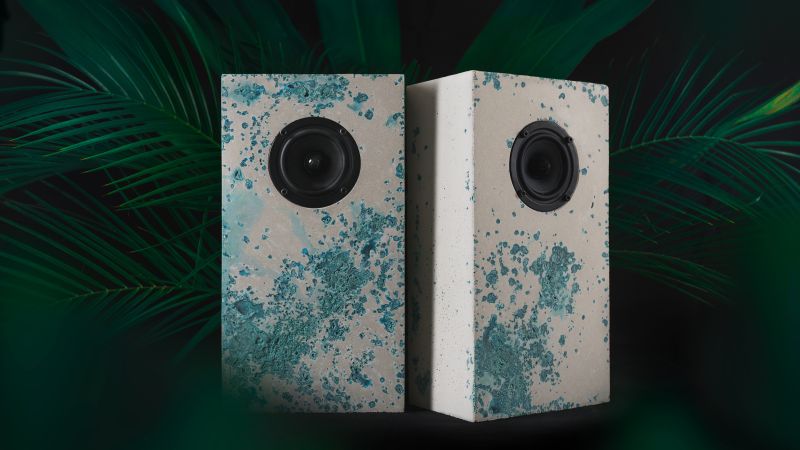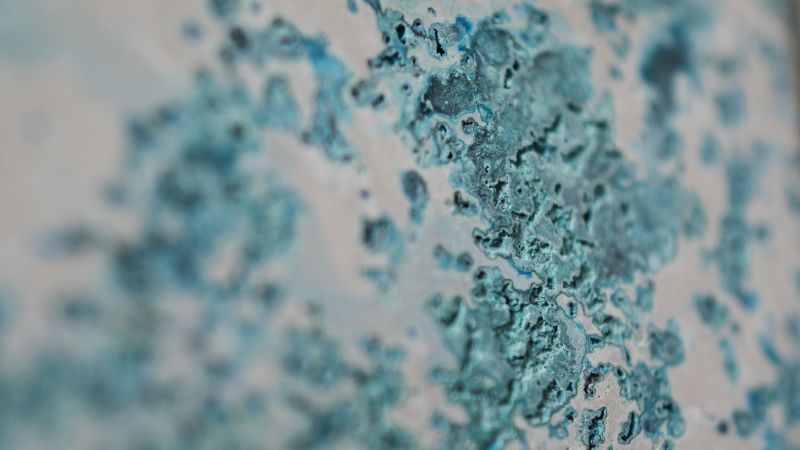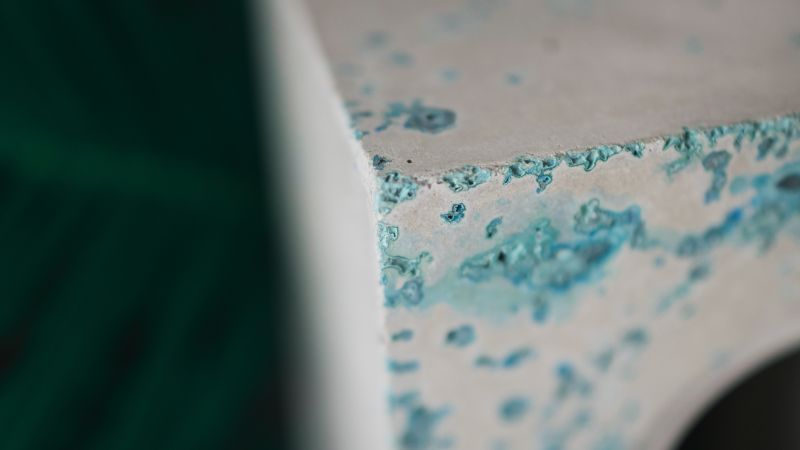 Monolith Terrazzo concrete speaker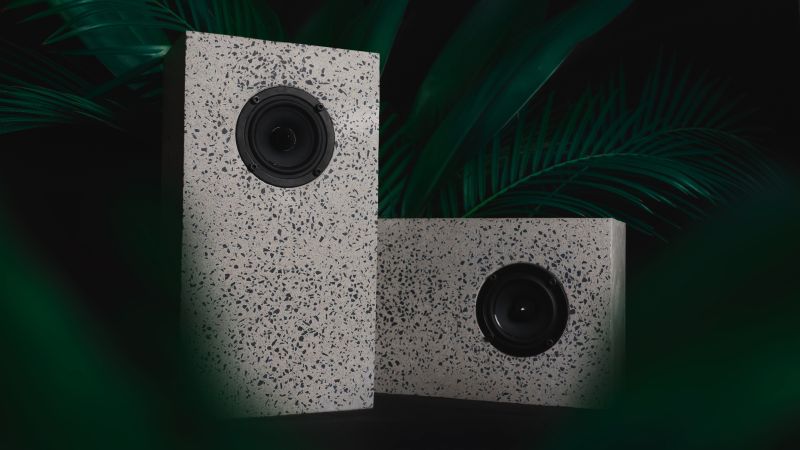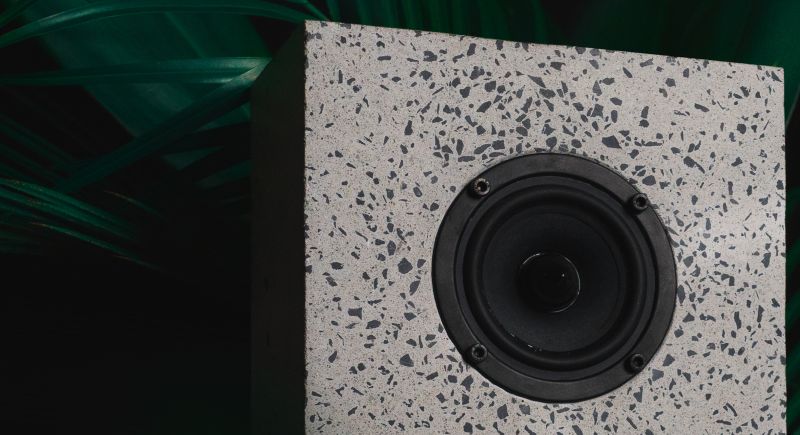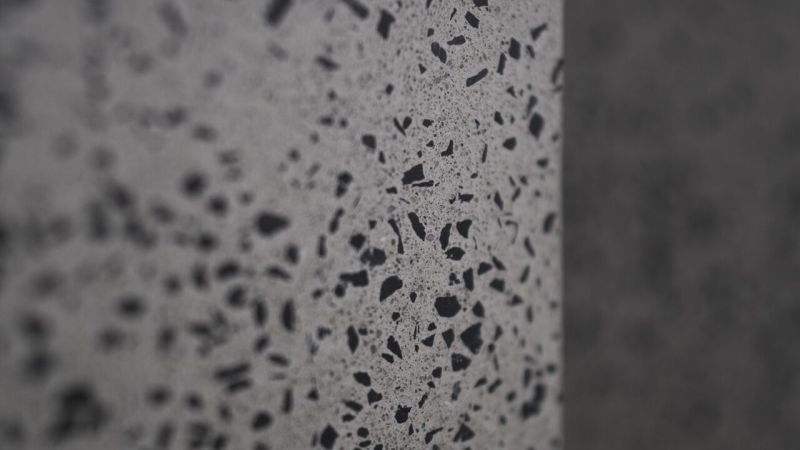 Monolith Shibori concrete speaker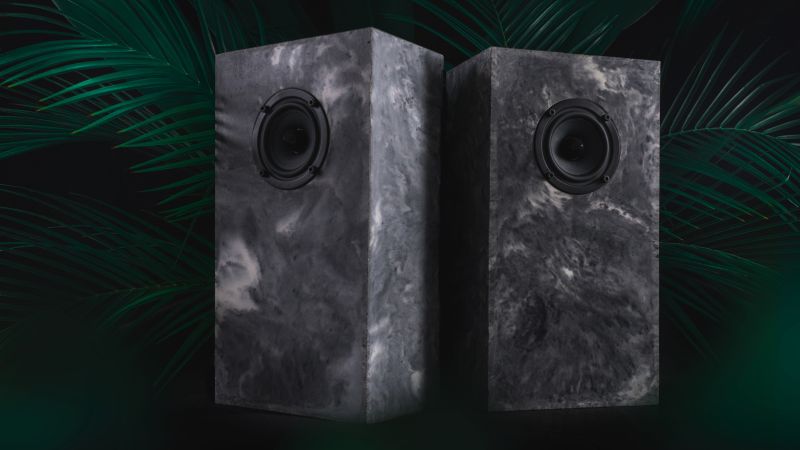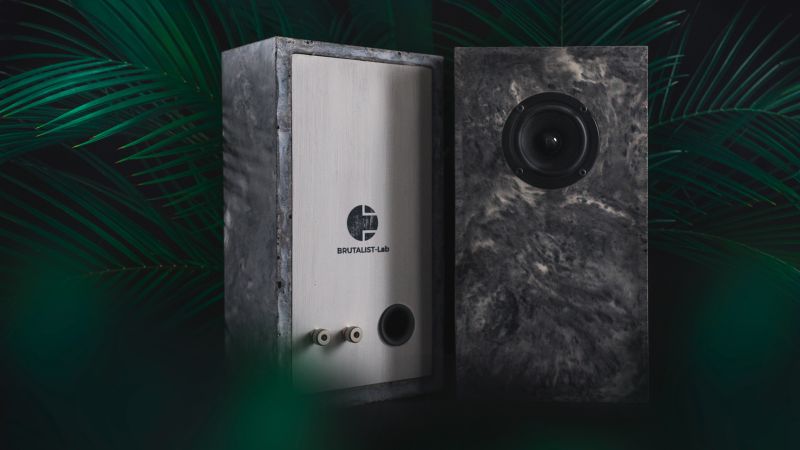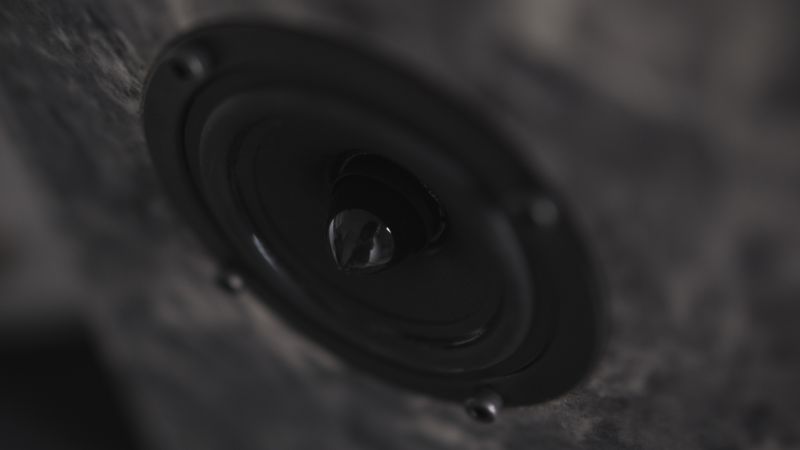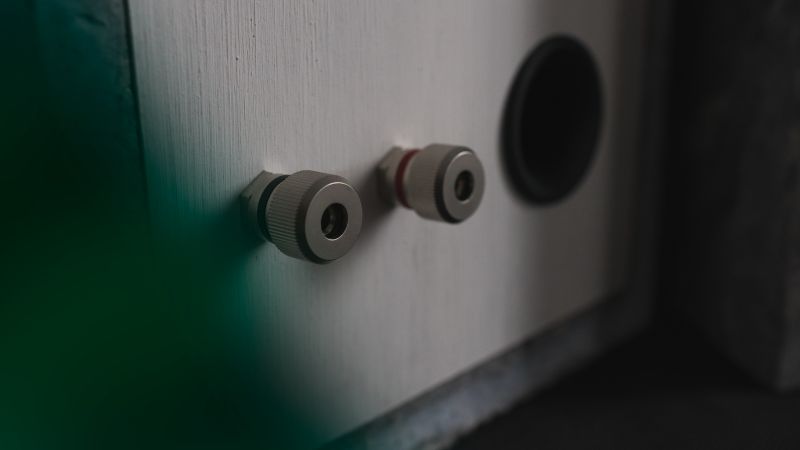 Special thanks to Gedeon Ory of Brutalist-Lab, for sharing the details with us.