Hungarian design studio 'Position Collective' has renovated 30 sqm apartment in Budapest. This tiny home was designed to provide highly customizable space that would provide maximum comfort and memorable accommodation experience for short stays of occupants via Airbnb.
Having only 30 sqm of the floor area, designers focused mainly to creating a minimal interior that would cover the needs of two guests. The flat features structural walls between the bathroom and the living room. Rather than rearranging the layout of the home, designers decided to design furniture system that would make the most of the existing space.
The main attraction of the space is an eye-catching plywood elevated platform, which brings a natural touch into this modern chic apartment. This multi-functional structure comprises of a double bed, several storage units, kitchen equipment. The flat also features a modular plywood wall with adjustable shelves and pegs, which provides shelving space for local Hungarian art and design pieces, books etc.
A mesh curtain is used to separate the sleeping area form the kitchen. House also has a small circular dining table with three hanging striped pendant lights that transforms the entire surroundings with mesmerizing atmosphere.
However, wardrobes are missing from the house, since the designers thought that there is no need of storing all their clothes in a closed cabinet for those who have to stay for a short period. So the installed a metal pipe on the opposite wall, where dwellers can hang their cloths.
Of course, this renovated flat is an ideal place that provides maximum comfort for short stays.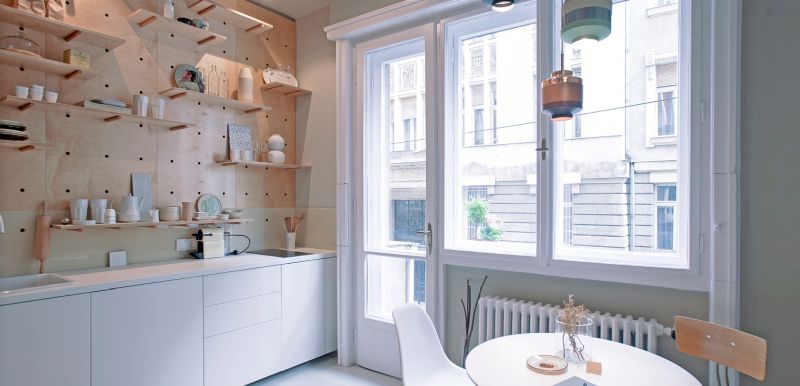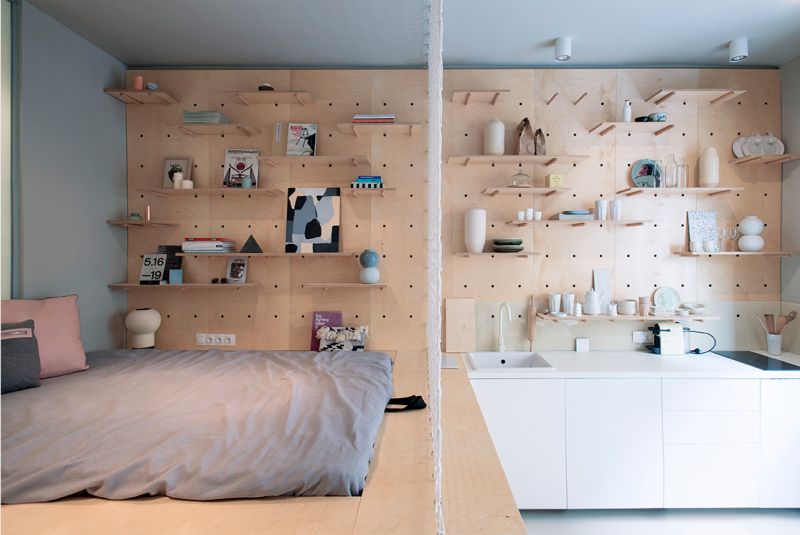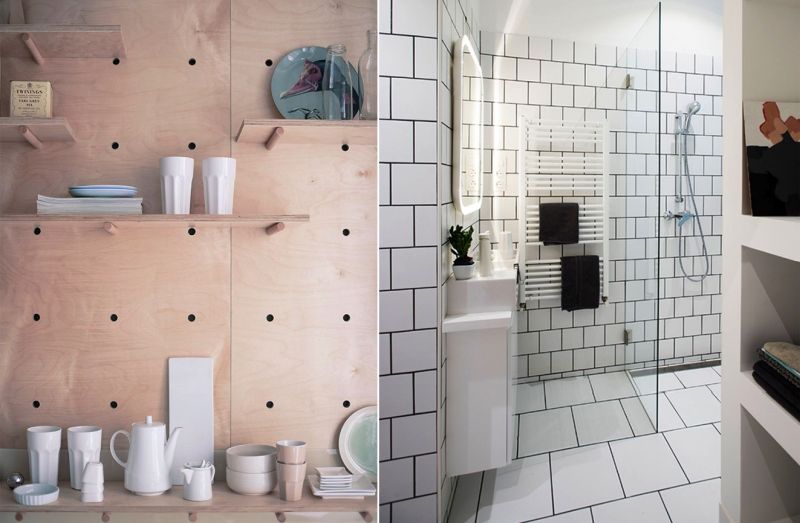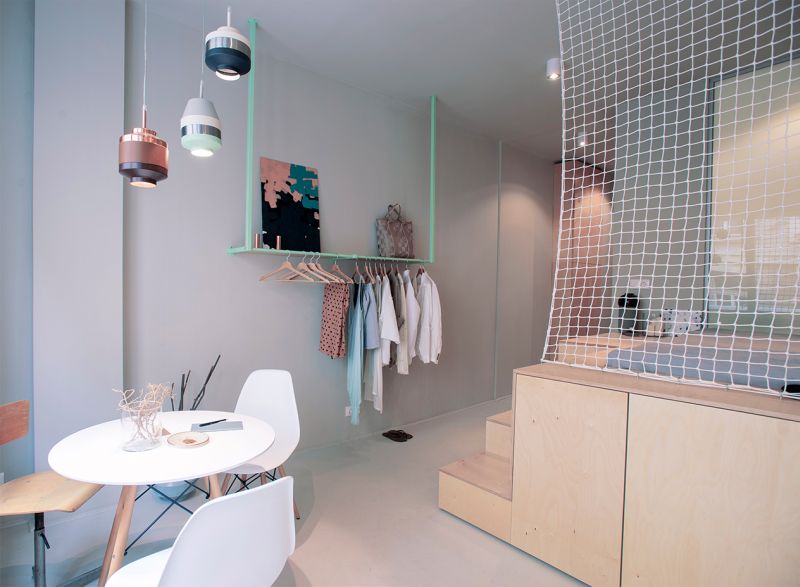 Via: Visuall