The home automation market is currently being dominated by big players like Google Nest, but that isn't stopping other innovative start-ups from coming-up with intelligent home security systems. BuddyGuard Flare uses an artificial intelligence engine which respects your privacy when you are at home, but as soon as you leave, it engages into surveillance mode. Unlike other home surveillance devices, its PrivacyGuard mode knows the known sounds from the ones that are unknown.
Basically, the Flare guards your home autonomously on its own, looking out for non-familiar sounds and taking action on its own. For example, if there a suspicious sound of someone breaking into the house, it will automatically beam sound of barking dogs or people talking in the other room. During the night time when most of the burglaries take place, Flare turns on lights and shoots audio to distract the burglar and also alert neighbors of foul activity going out in your home.
To add another stringent layer of protection, Flare autonomously calls you or the company officials who can then place a call to the local authorities. As you'll be alarmed, you can instantly check the image feed of your home and take action in case there is a burglary going on.
Just like any home automation device, Flare also connects with your smartphone via an app. It will perform a few steps of face and voice-recognition to initially setup the device. Thereafter you can add members to your security circle.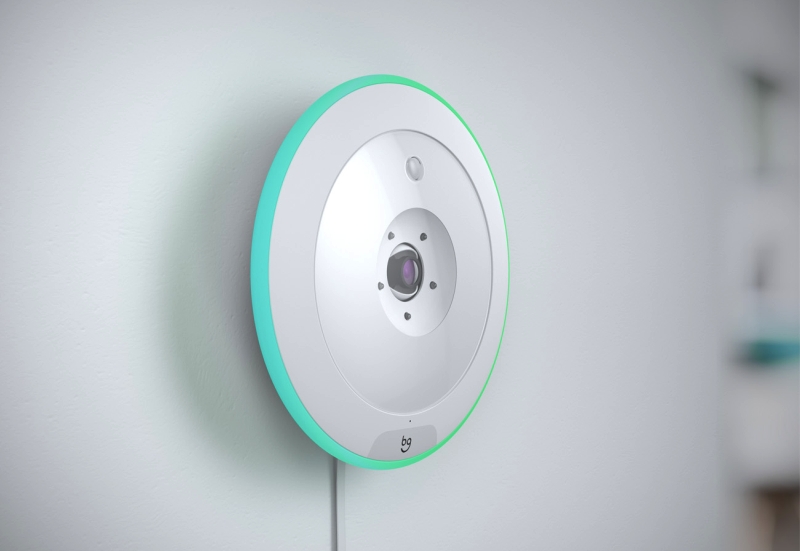 Flare connects to the home Wi-Fi system for 24×7 surveillance and in case the network is down, it connects to the LTE network, as it has a slot for LTE BuddySIM.
BuddyGuard Flare is currently up on Indiegogo for funding and you can pre-order it for just USD $349. The shipment of this home security system is expected by November 2016.