We have seen many unusual tree houses but, this treehouse is quite refreshing just because of the way it is crafted. Indonesian firm Budi Pradono Architects has constructed a beautiful treehouse using bamboo-weaved modules called tampah. Tampah is an 18th-century basket-like segment with woven pattern of bamboo and was used ages ago to separate grains from gravel and debris.
The huge treehouse structure comprises of circular modules tied parallel or diagonal to each other, forming a massive inverted triangular form. Sitting area inside is made by assembling large bamboos one after the other to form a flat surface and are held together tightly using nails. Instead of internal lighting, light source is placed outside so that shaded ambiance of light enters inside for additional aesthetics of this tiny adobe.
The entire structure is five-meter above the ground, it rests on strong bamboo sticks and is supported by a bundled platform that extends to the surrounding trees, connecting the bamboo treehouse to the natural environment. Inhabitants can enter into the treehouse by climbing the tree or simply using a ladder. Architects have created a simple but very appealing treehouse that offers view of the landscape, natural environment, as well as, tells inhabitants about the traditional colonial occupation of the area.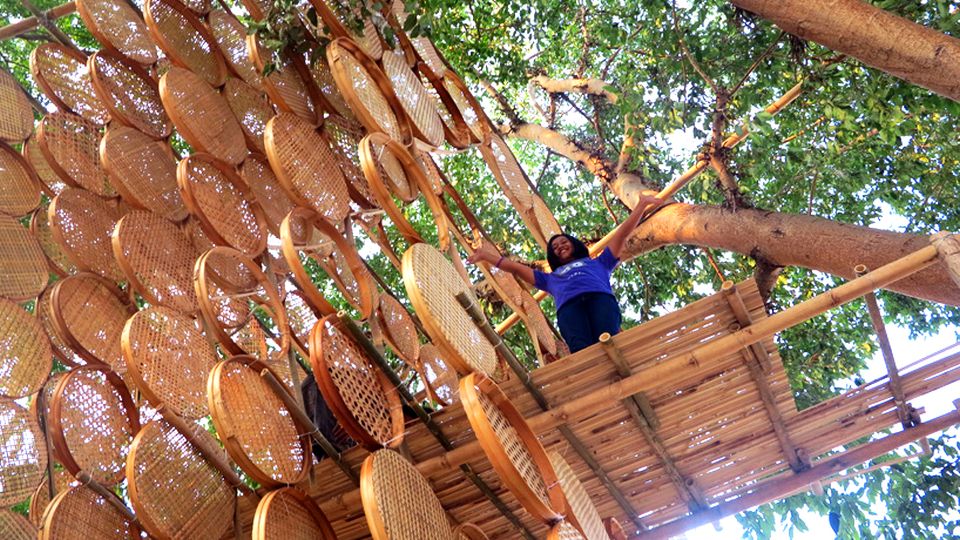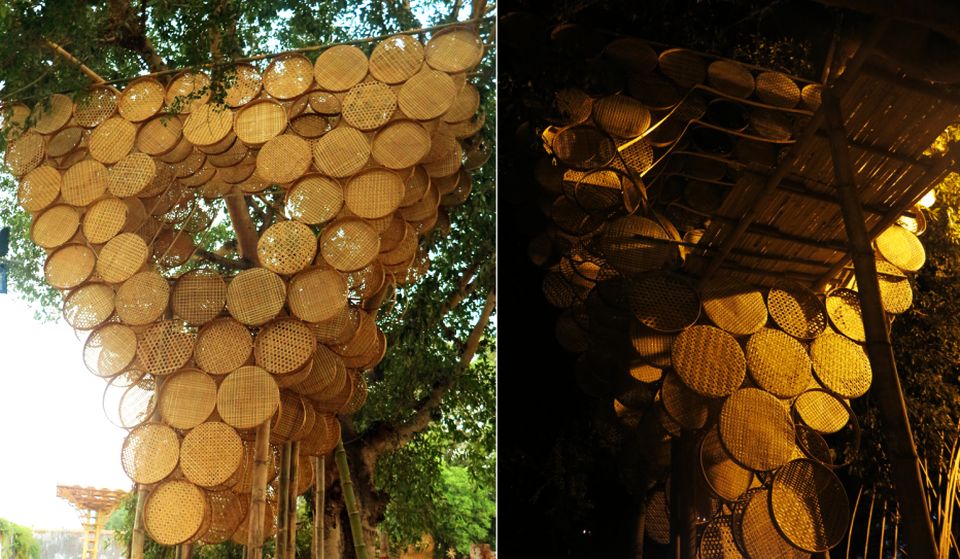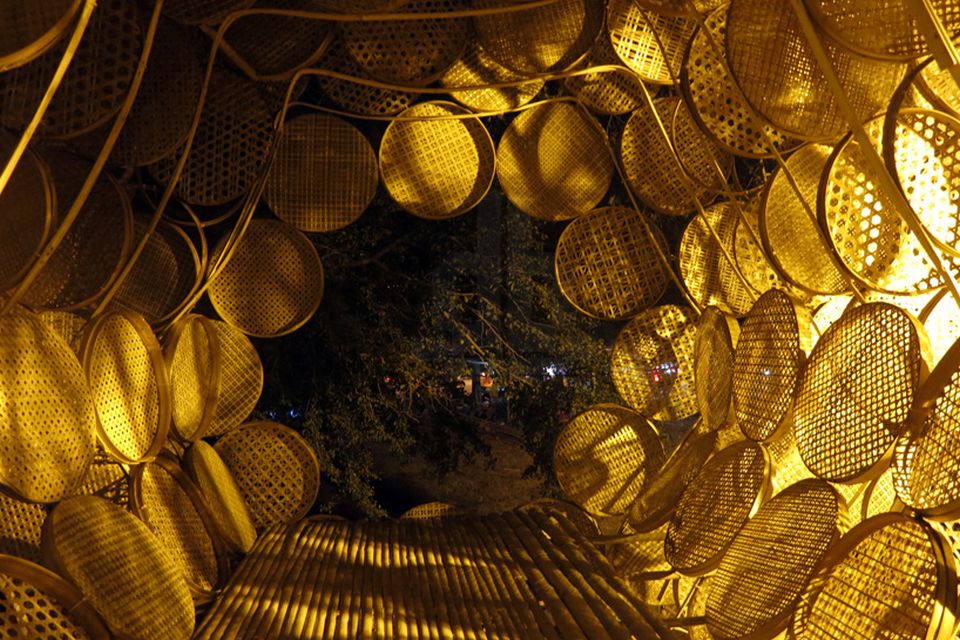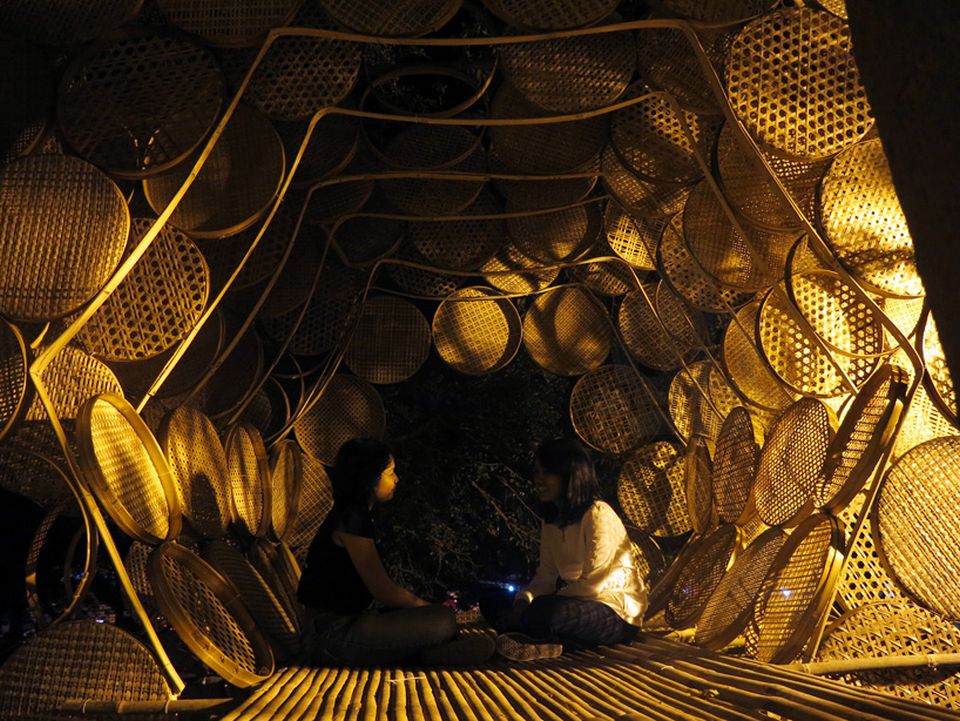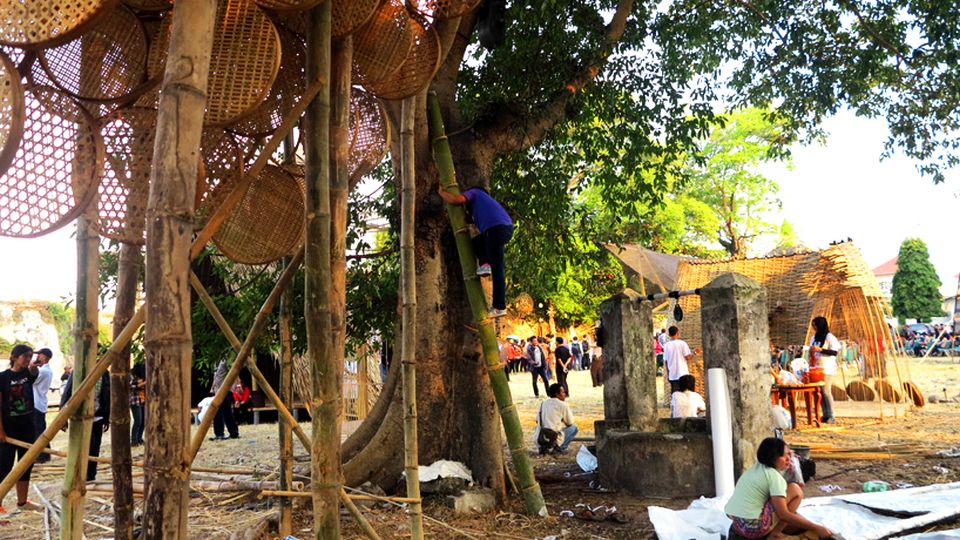 Via: DesignBoom