Indulgence doesn't get more indulgent than this. Famous automotive brand Bugatti has teamed up with Swedish luxury hookah maker Desvall to contrive what might easily be one of the most expensive smoking contraptions ever created – the $100,000 hookah. Harking back to those same streamlined features and glistening facades of the Bugatti automobiles, the Bugatti hookah seriously steps up on the style quotient. In this regard, the shisha pipe exhibits a one-of-its-kind carbon fiber casing, a solid titanium frame, and top-notch hand-sewn leather detailing.
Desvall has actually gone on to ditch its trademark diamond-studded band and gold plated pipe for the subtle elegance of the Bugatti design language. This mature (rather than opulent) thematic scope is further accentuated by the  Bugatti hookah's exquisite 'hourglass' shape and the precision-machined parts.
As for technology, Desvall has held on to its design roots by integrating the same patented pivot technology which allows the entire contraption to rotate 360 degrees upon its stationary base. This functionality treads the collective path by catering to a group of people, as is the traditional way with hookah. The usability is also improved with the rotational feature traversing that paraphernalia of twisting pipes and accidental drops to the ground.
Finally, coming to the commercial side of affairs, the Bugatti hookah as expected is designed to be a collector's item, with just 150 in production. Each of them is handcrafted in Sweden and will retail for the aforementioned price of $100,000.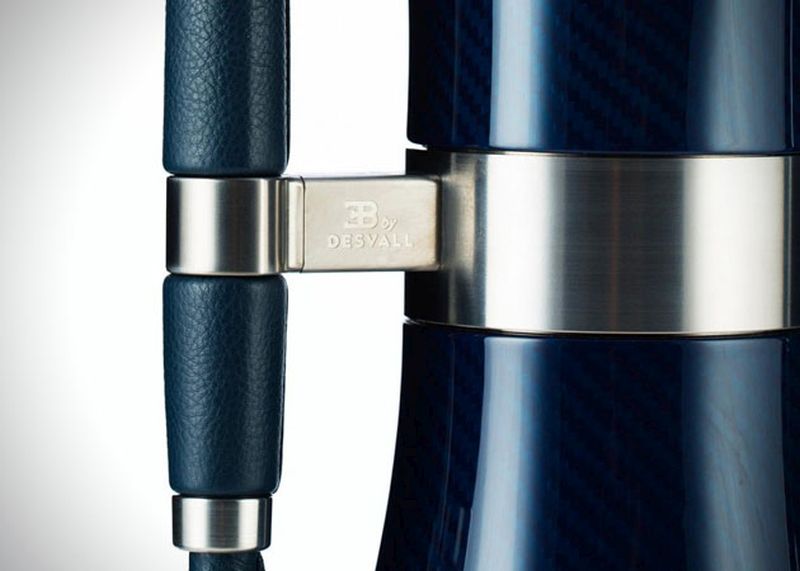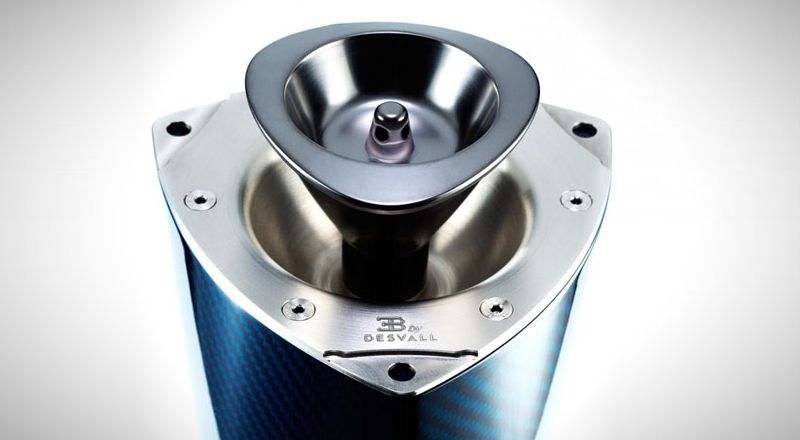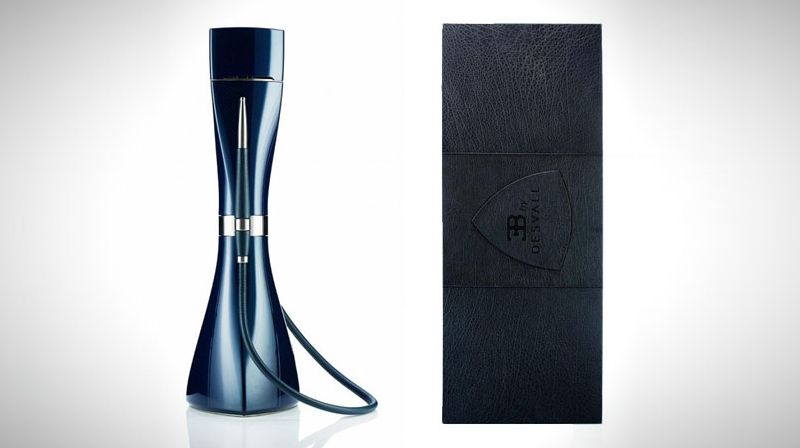 Via: Desvall