Chesapeake Light Craft from Annapolis, Maryland makes DIY boat kits for people striving to build their own wooden boats. After finding boatbuilding similar to teardrop construction, the company has launched CLC Teardrop Camper kit containing prefab components for assembling it easily at any location. Using simple tools one can build this lightweight and strong trailer after a few weeks of working on evenings and weekends.
Firstly, CNC-cut marine plywood panels are attached using simple slot-together female mold, stitch-and-glue technique. After the basic shell is built, its exteriors need to be covered with two layers of fiberglass cloth, while interiors and all the seams are sealed using epoxy coating. After cutting doors and hatches, one has to paint or stain his/her cozy sleeping pod for final finishing.
Next task is to equip the camper with required hardware including the pop-up camp kitchen or galley in the rear. The CLC Teardrop Camper is designed to be fitted on just any type of trailer although one can also purchase the custom-made aluminum trailer by Trailex.
There are doors on both sides to provide easy access to the sleeping area. Inside, there is plenty of room for accommodating two adults, while a storage box is fixed outside for storing a cooler or other small camping essentials. For controlled lighting and cross-flow ventilation, the camping pod includes an electric panel with turn on/off switches, over head fan and small mushroom vents on all four corners of the camper.
Also Read: Timberleaf teardrop trailer with Colorado Queen bed
There is a sturdy rooftop rack with solar panels for mounting boats, kayaks or other sports equipment. With pleasing 8 x 5 ½ x 4 feet dimensions, it weighs approx. 500-600lbs which include the fully equipped cabin weighing 250 pounds and the trailer.
If you're a frequent traveler bored of sleeping in camps, then it is a great alternative for you. One can order the base kit of CLC teardrop camper for $1,995 plus shipping extra at CLC Boats. For assembling the structure, one can watch demonstration videos and can contact the expert boatbuilders of the company directly.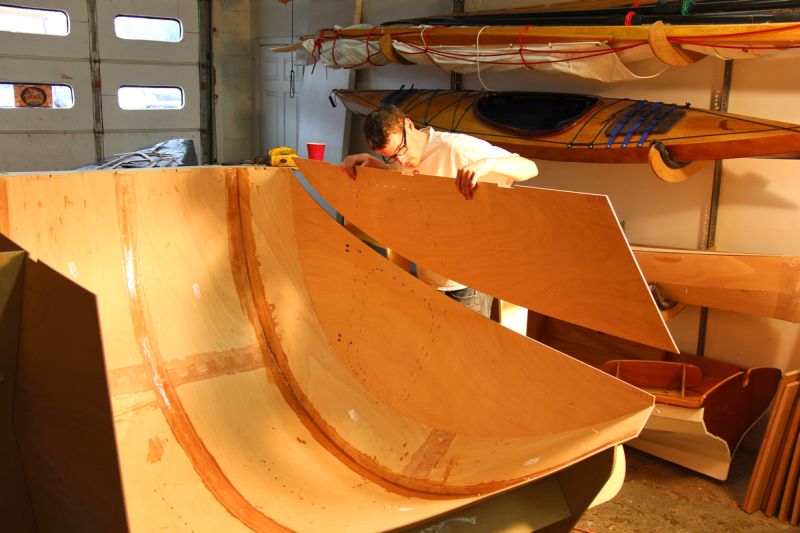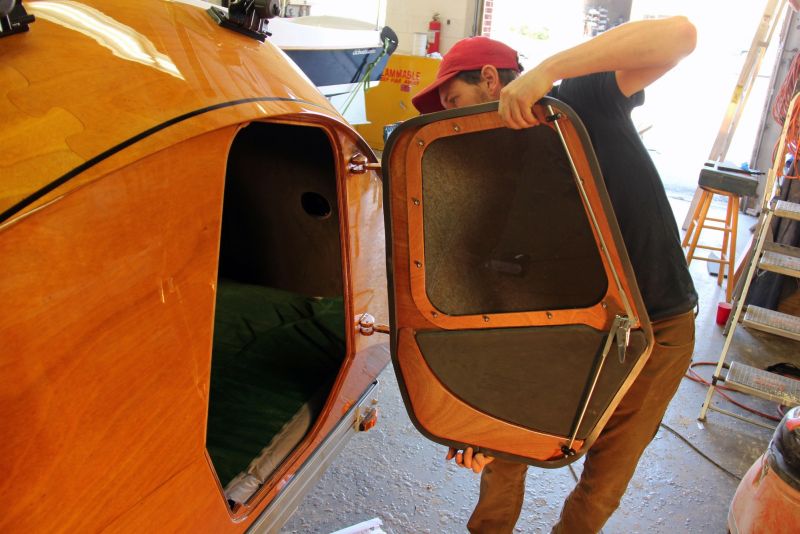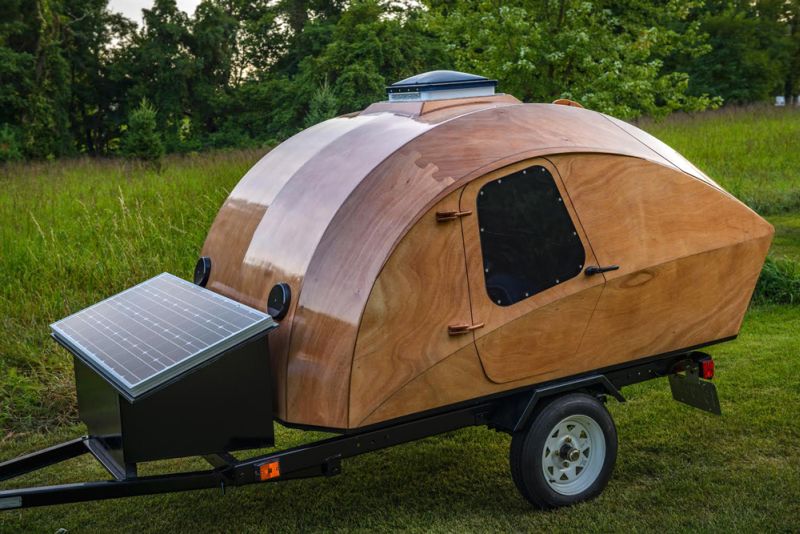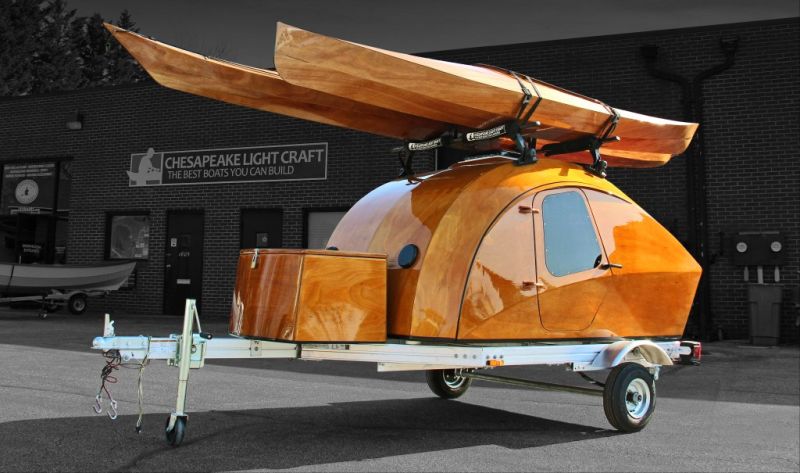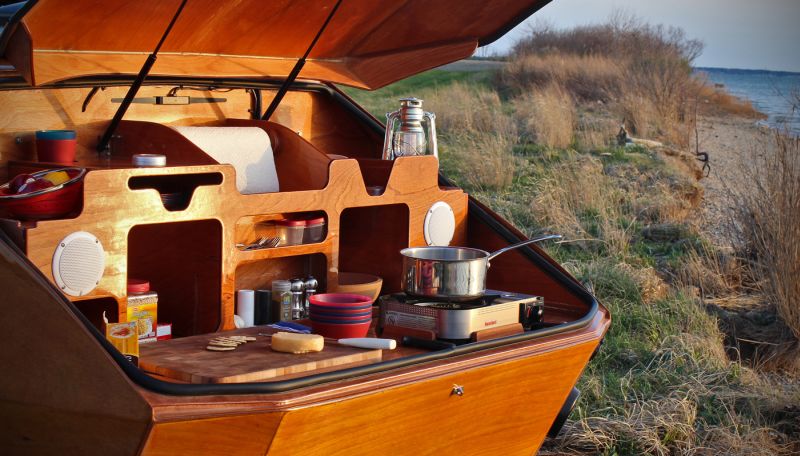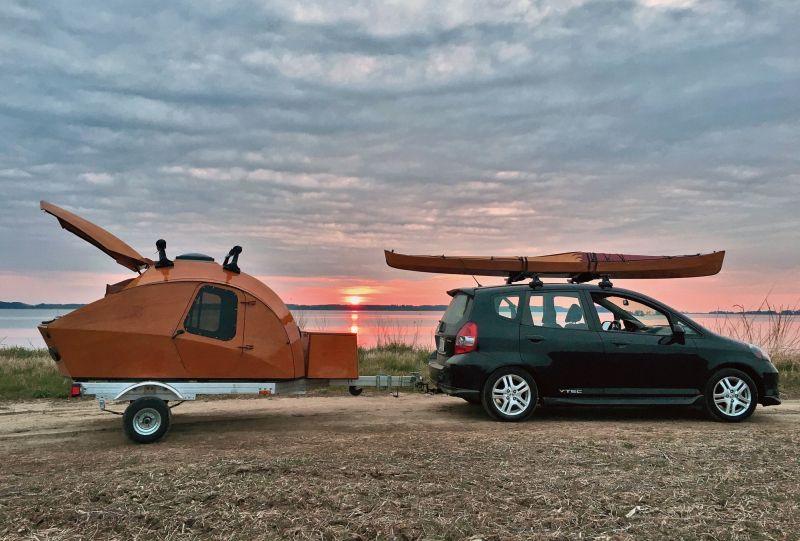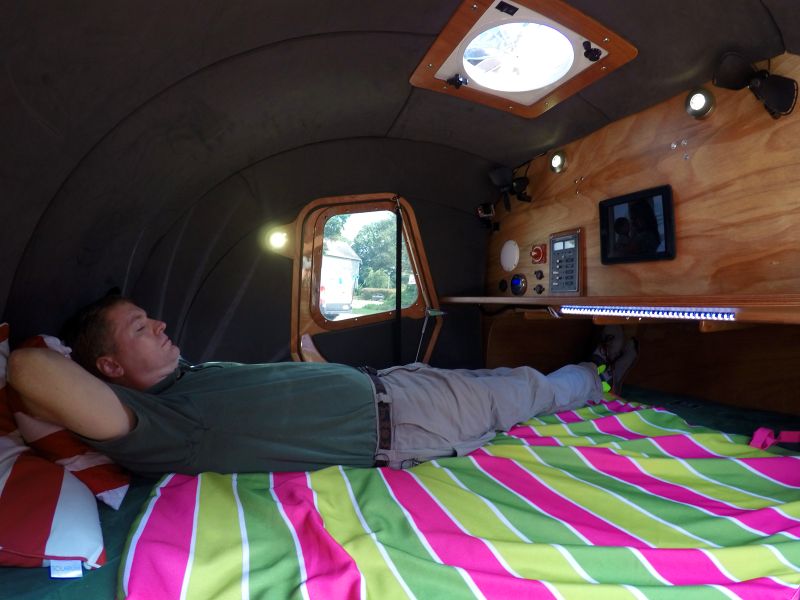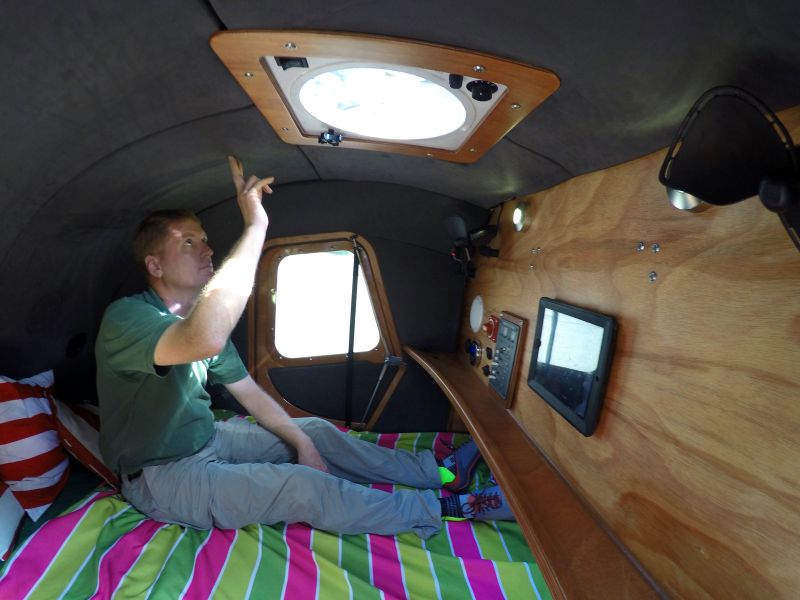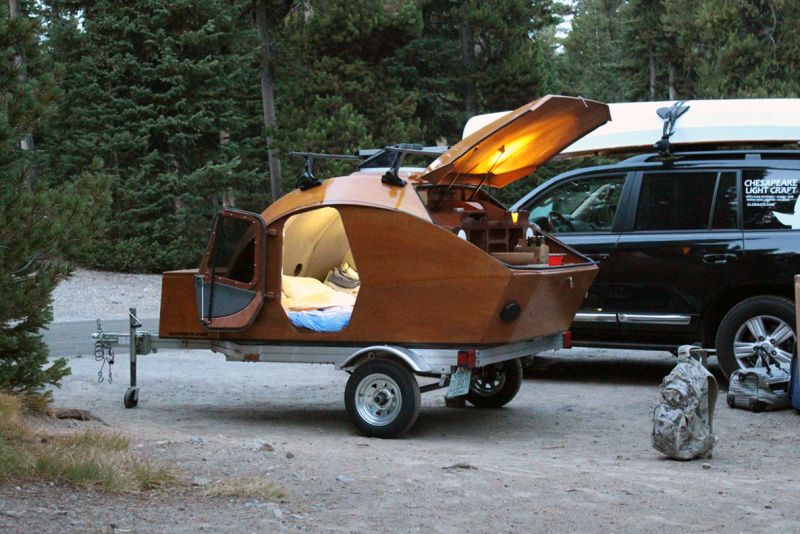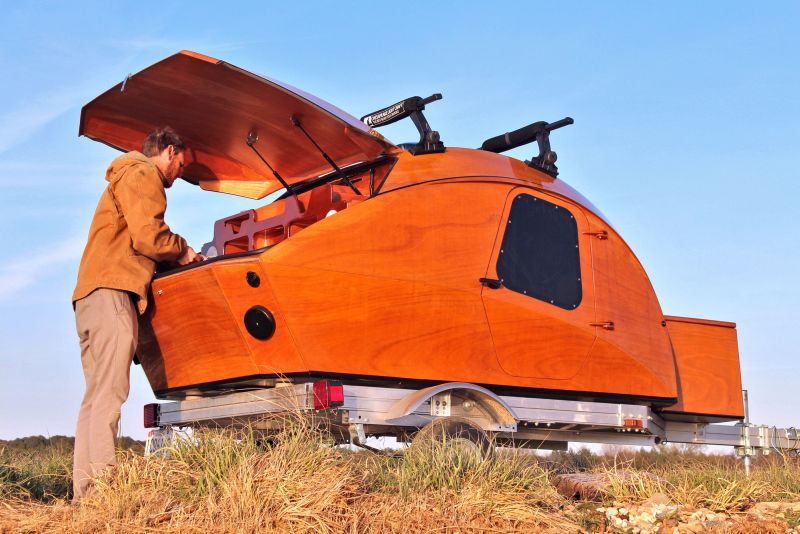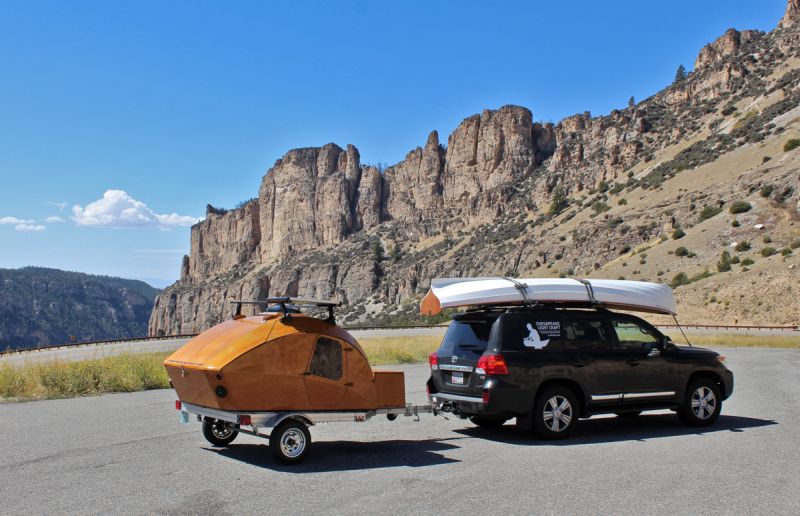 Via: Werd/TeardropForum