Plastic waste is a major addition to the existing problem of pollution. This western African country has created a groundbreaking solution to the plastic problem. Ivory Coast or Côte d'Ivoire has established a first-of-its-kind recycled plastic bricks factory in its largest town, Abidjan. This factory is making bricks from recycled plastic which can be used in building much-needed classrooms in the country.
This innovative initiative is a consequence of a partnership of UNICEF with Columbian social enterprise Conceptos Plasticos. The easy to assemble, durable and low-cost plastic bricks are a way to minimize the effects of plastic on the environment and these bricks also help a noble cause.
We partnered with UNICEF on this project because we want our business model to have a social impact. By turning plastic pollution into an opportunity, we want to help lift women out of poverty and leave a better world for children.
said Isabel Cristina Gamez, Co-Founder and CEO, Conceptos Plasticos.
With about 8 million tons of plastic waste generated every year, this novel way to make use of plastic is really appreciable.
These interlocking bricks are much cheaper, lighter and fire-retardant and they do not require cement. The bricks are waterproof, properly insulated and are adequate to resist heavy winds. It will cost approximately $14,500 to build a single classroom from plastic bricks.
Also Read: Amazing Things People are Creating from Recycled Plastic
A UNICEF representative informs,
In certain areas, for the first-time, kindergartners from poor neighborhoods would be able to attend classrooms with less than 100 other students. Children who never thought there would be a place for them at school will be able to learn and thrive in a new and clean classroom.
Ivory Coast is in the dire need of classrooms, most of the children go about without any formal education because the country does not have enough classrooms. The existing handfuls are not suitable for a healthy educational environment as they are always overcrowded.
According to UNICEF, the country needs 15,000 classrooms for children who have no place to education as of now. In and around Abidjan, 500 classrooms are to be built within the next two years.
Talking about this unique factory, UNICEF Executive Director Henrietta Fore said,
Its potential is threefold: more classrooms for children in Côte d'Ivoire, reduced plastic waste in the environment, and additional income avenues for the most vulnerable families.
A legion of local women will be supplying plastic waste to the factory at Abidjan. It will not only help the environment get cleaner but also will help the women to earn wages. Nine classrooms have already been built in Gonzagueville, Divo and Toumodi with the bricks made in Columbia to test the viability of the material and the construction methods.
These recycled plastic bricks will be used beyond classrooms, in building projects to provide a quicker, durable and affordable construction, not only in Africa but throughout the globe.
With Conceptos Plasticos's initiative and UNICEF's contribution, many children in African countries will soon be going to clean and healthy classrooms.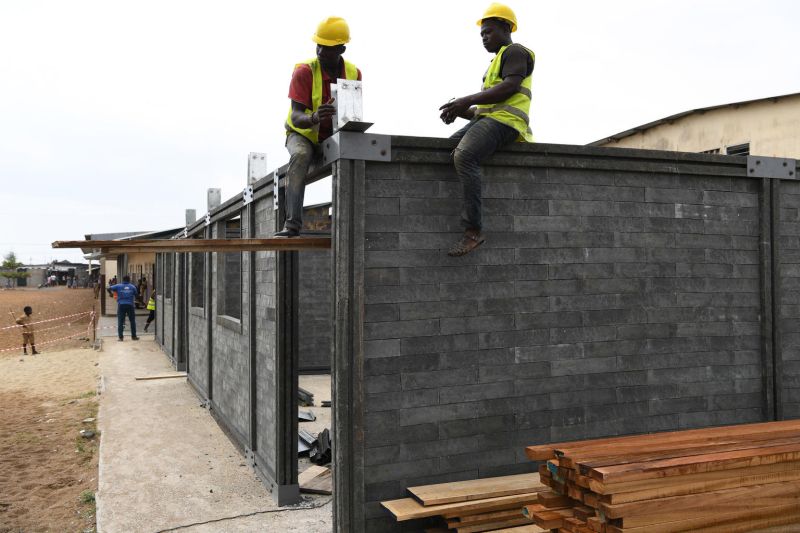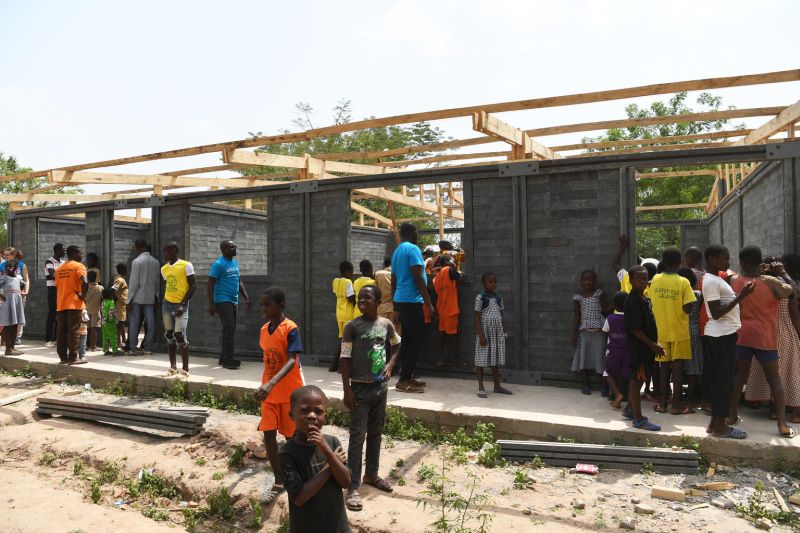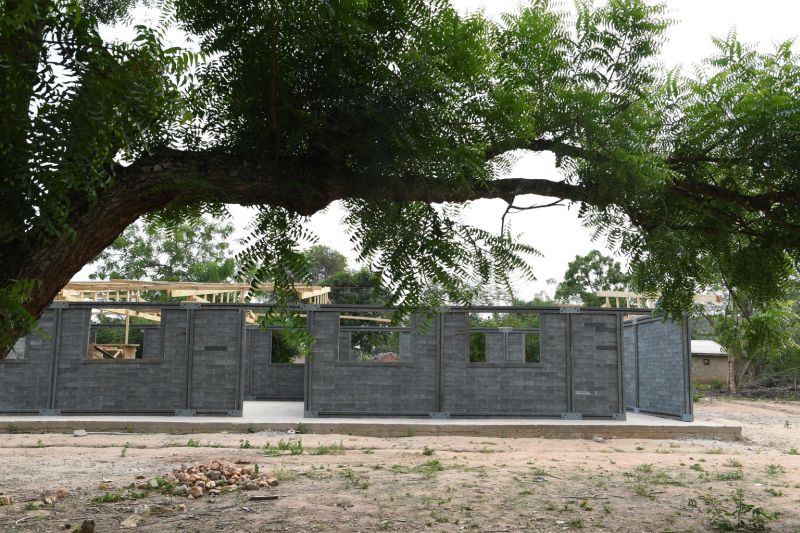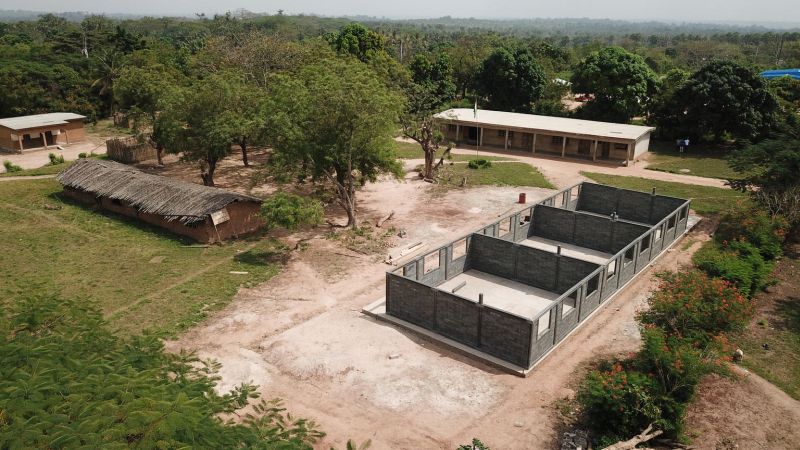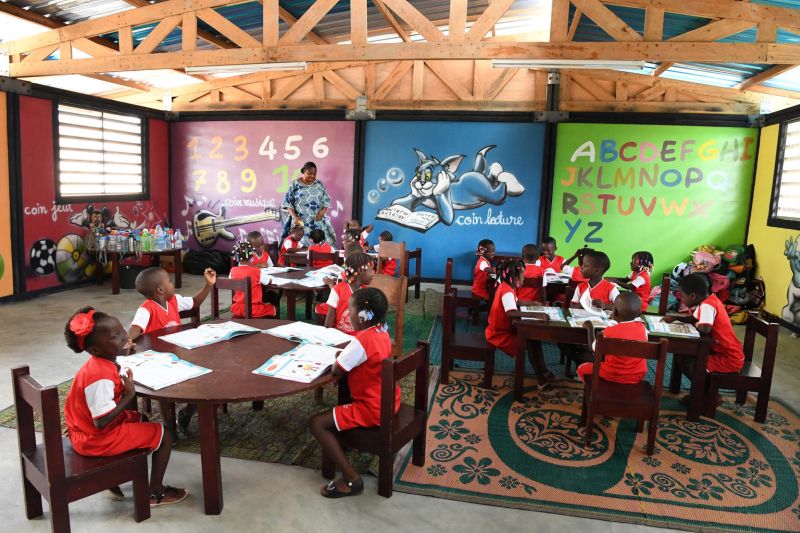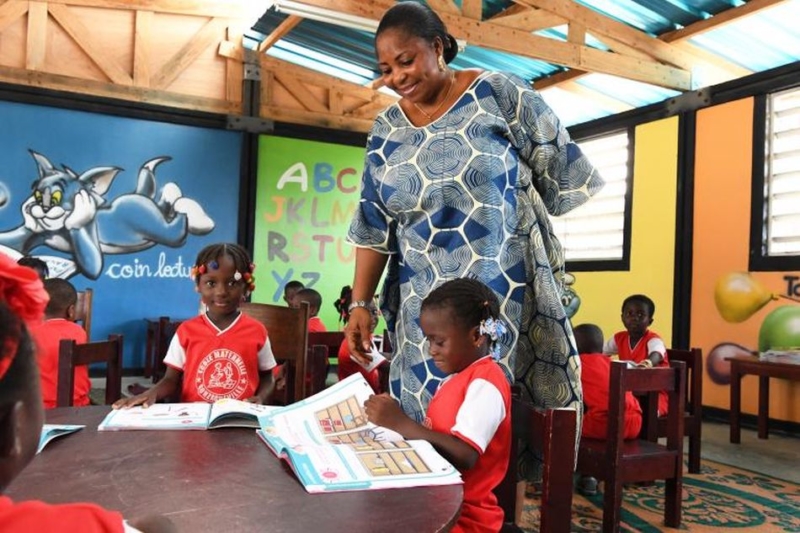 Via Reuters