US-based firm Battle Mug is well-known for creating cool accessories for firearm enthusiasts. It has now come up with the coolest tiny mug in form of bullet shots, thus aptly named the Bullet Shot Mug. It is heavy duty chunk that closely resembles a bullet shot of firearm and is engraved with its name and "Made in USA" mark at bottom for enhancing its aesthetic appeal.
The mug is made out of anodized aluminum and carved into fine gray bullet shaped body using a CNC machine. It also comes with golden colored solid aluminum cap with an O-shaped ring and can be closed tightly like a bottle to carry it easily in your travel bag.
Bullet Shot is 7-inch long and can hold up to four ounces of liquid without spilling. You can enjoy any of your favorite drink from water to liquor in this tiny mug that will surely trump ordinary shot glasses out there. Well, you cannot actually shoot anyone with this mug, but you can playfully shoot it at your friends by gifting them or flaunting it at your party. This unusual mug is available online for $79 and will definitely make you stand out among your friends at social gatherings.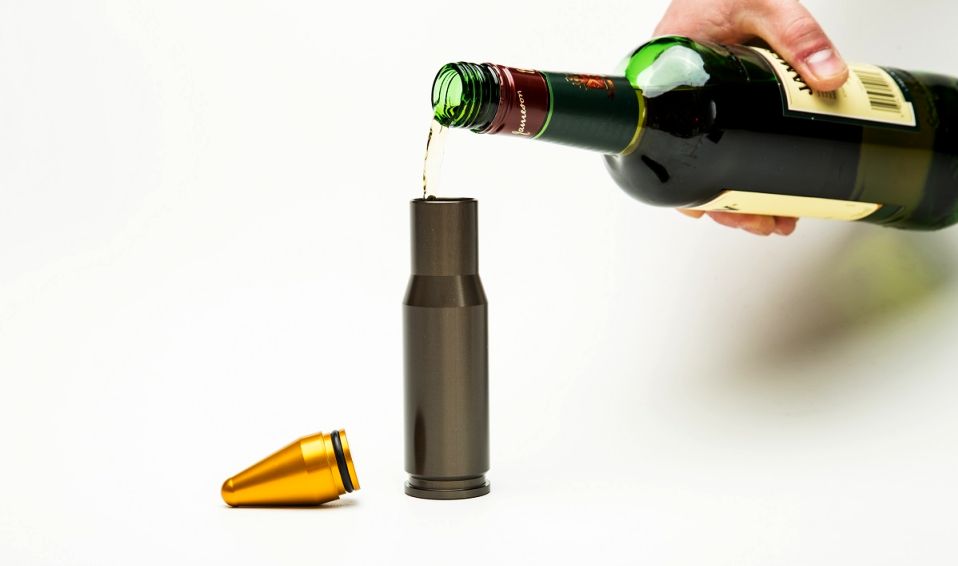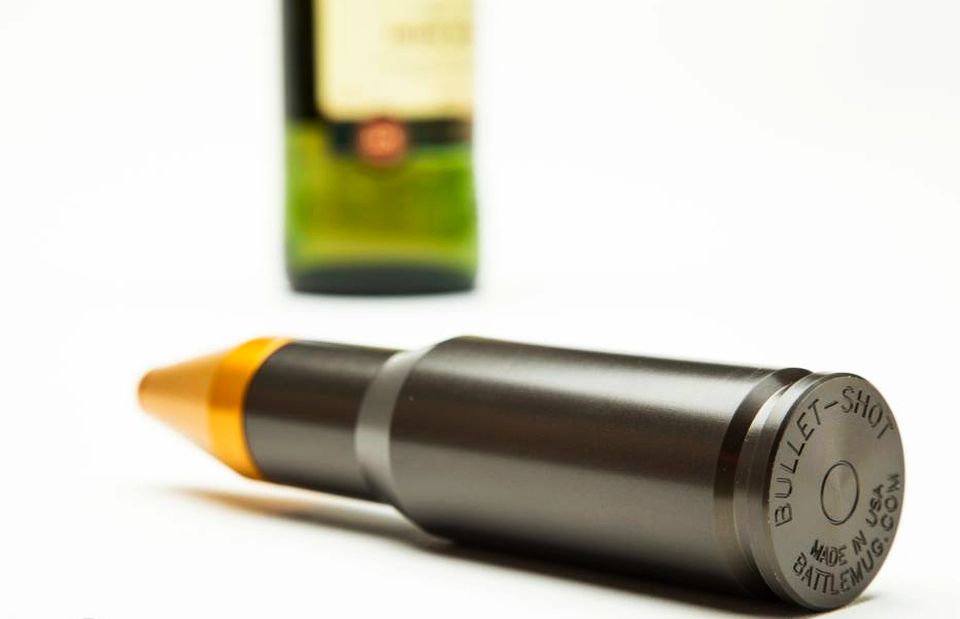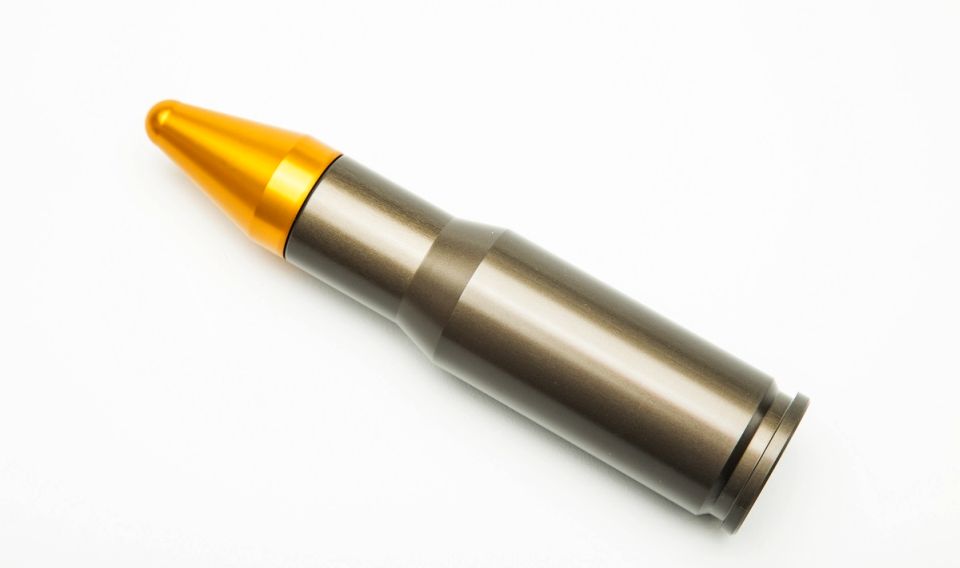 Source: BattleMug