Drilling straight is a difficult task unless you've got some nifty carpentry skills. But for a beginner who finds difficulty in keeping power drill aligned, there is a zero-percent chance to get that straight. Not anymore, as BullseyeBore laser drill guide is here to solve all the drilling woes.
It is not a power machine itself, but one cool transparent attachment for your conventional hand drill, ensuring you drill straight into any material (i.e. wood or steel). This battery-powered fastener projects three concentric laser rings on any surface that you are drilling.
Inner two rings are stationary, whereas the outer ring distorts and loses its concentricity, in case there is a deflection while drilling. This means you need to slightly change the alignment to get that straight.
Besides the outer laser ring also helps you gauge the depth of the drilling bit. As the bit goes deeper into the wood or steel, the diameter of the outer ring starts reducing and eventually overlaps either of the inner two circles, indicating how far the drilling bit has penetrated.
Bullseyebore surely is going to make your job quite easier and convenient. It is a handy tool for any beginner, DIY enthusiast, or a professional carpenter. However it's certainly designed to help many skilled as well as unskilled homeowners, but the sad part is that this handy gizmo is not available for purchase yet.
The manufacturers are still working on developing and improving it; moreover, searching for partners to help them bring this product to consumers. Hopefully, they get some sponsors or partners soon and we get to see this amazing tool in our homes.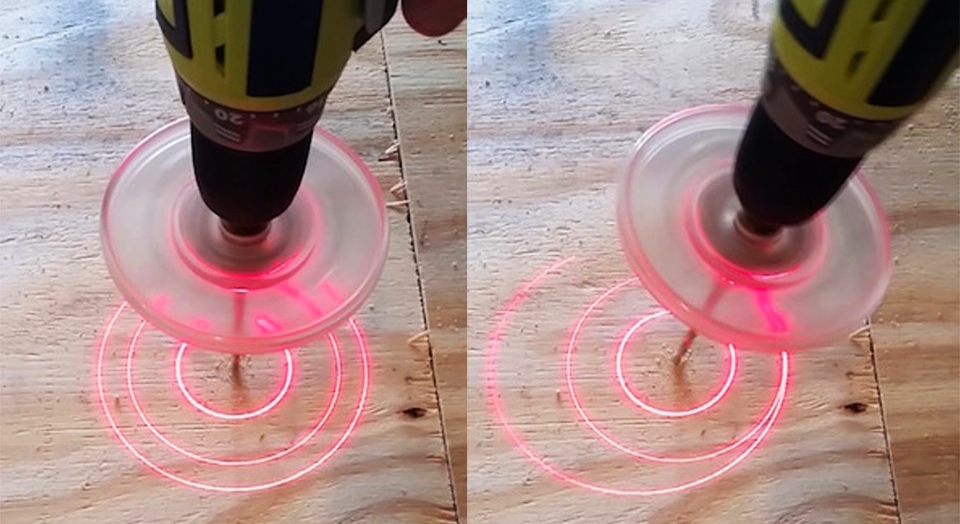 Via: PopularMechanics