House hunting can be a really annoying experience when you've to go door to door. But, a real estate firm Verder Met Wonen has found an entertaining way to show the property on sale. The firm has installed a wooden roller coaster that brings out inner child of the potential home buyers and let them enjoy a thrilling ride through the seller's house.
The wooden cart takes guests through each room including bedrooms, kitchen, living room, garage and backyard. The exciting house tour begins from one point taking guests to various sections, even crank upstairs for a final big loop to other section of the house and finally to where they began.
While the visitors are on roller coaster viewing every nook and cranny of the residence, the speakers installed in different sections describe amenities of the property. Sadly, the fun ride will have to come down after the house is sold. But, the company has creatively showed the Dutch public that finding a new house can be more exciting and less annoying with this latest marketing strategy. Check out the video and images given below to see how this rollercoaster ride works for house tour and share your opinion after the jump.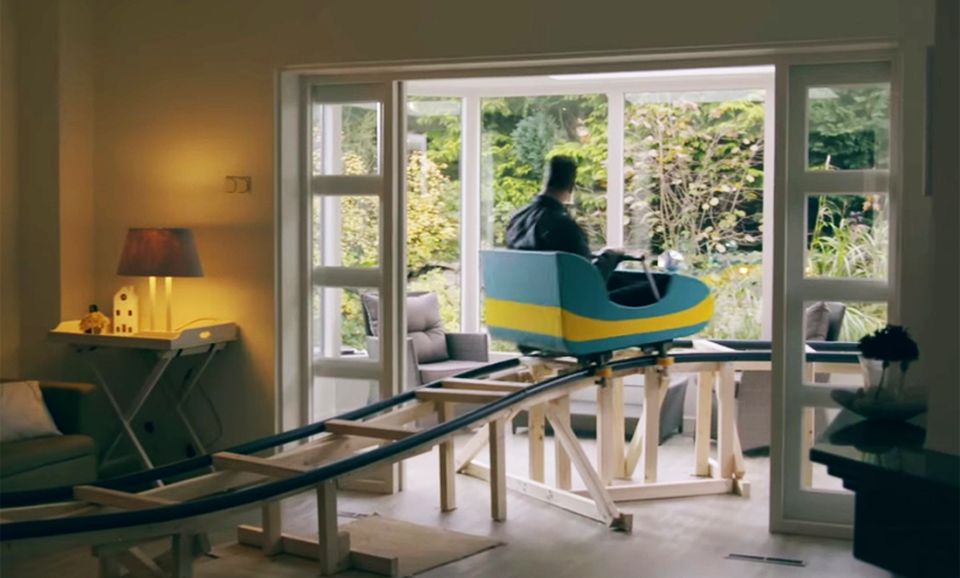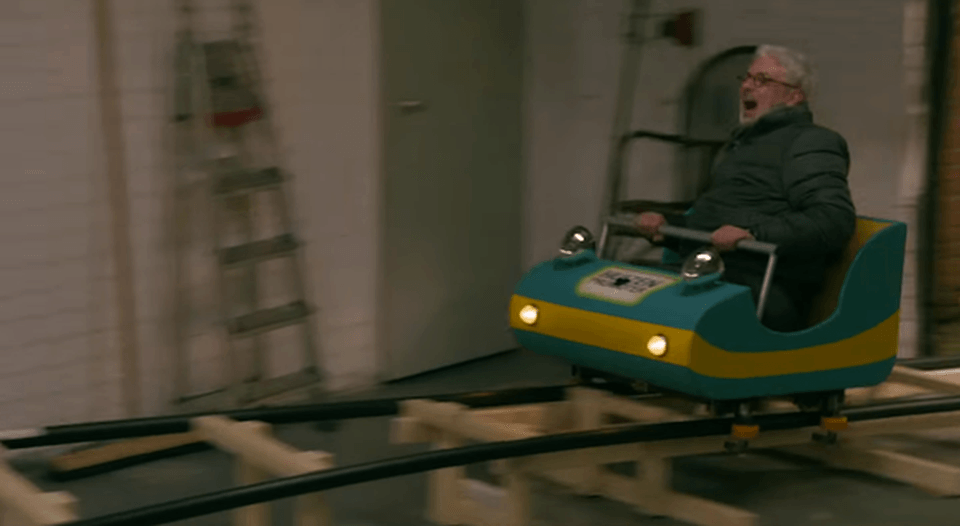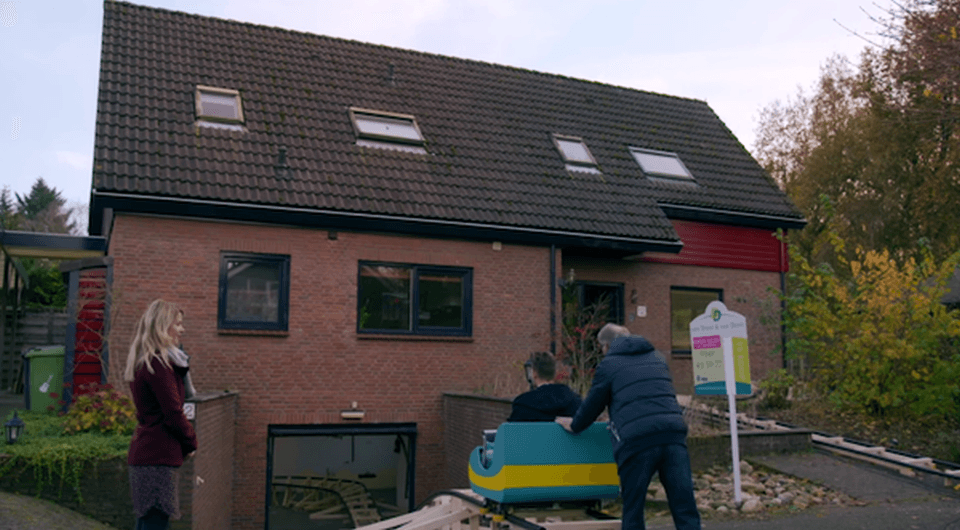 Via: Hypebeast