Safety of your loved ones is probably your major priority, may be that is the reason smoke detectors are installed in every house these days. But what if benefits of smoke alarms are combined with an elegant lighting fixture? Well, French designer Thomas de Lussac has designed the exact device in form of the BW 1.1 smoke detector bulb for France-based lighting solutions firm- Bell & Wyson.
The aforementioned device is integrated with hi-end smoke detector and array of LEDs. Thus, acts as a reliable light source that also serves purpose of a smoke alarm, so you get advantages of two products for the price of one. This amazing device can be connected via Wi-Fi with its mobile app for Android and iOS tablets and smartphones. The app allows you to control it from any place around the world as well as connects to phones of several users. So, notifications are sent to all members of the household in case of a fire alarm. Furthermore, the app is capable for controlling up to 20 bulbs at the same time.
The bulb-cum-smoke detector runs on 3-volt internal battery with a battery life of 5 years, which means there is no need of replacing the battery again and again. You'll be able to enjoy benefits of this handy device next year after its commercial launch. As of now, we are not certain about its price and availability. However, check out the images given below to have a closer look at BW 1.1 smoke detector bulb's design.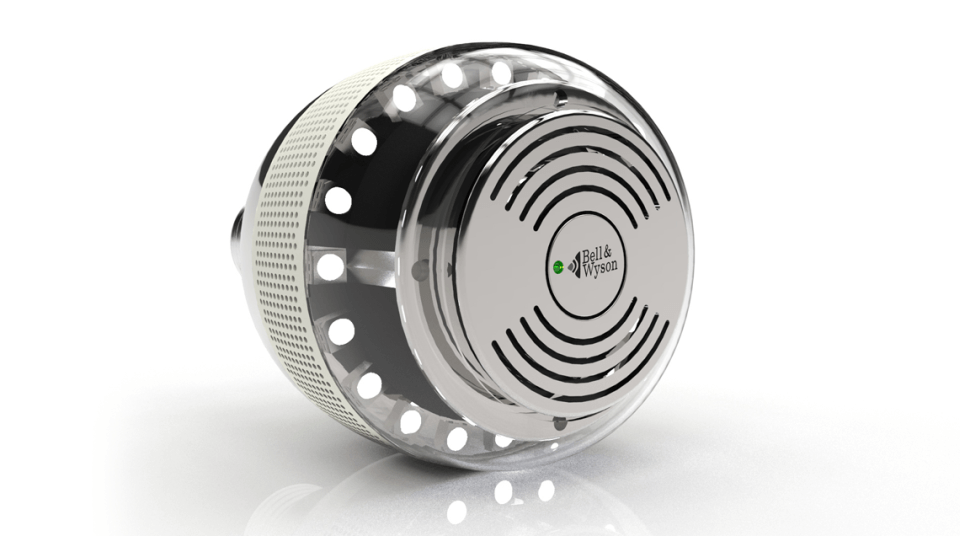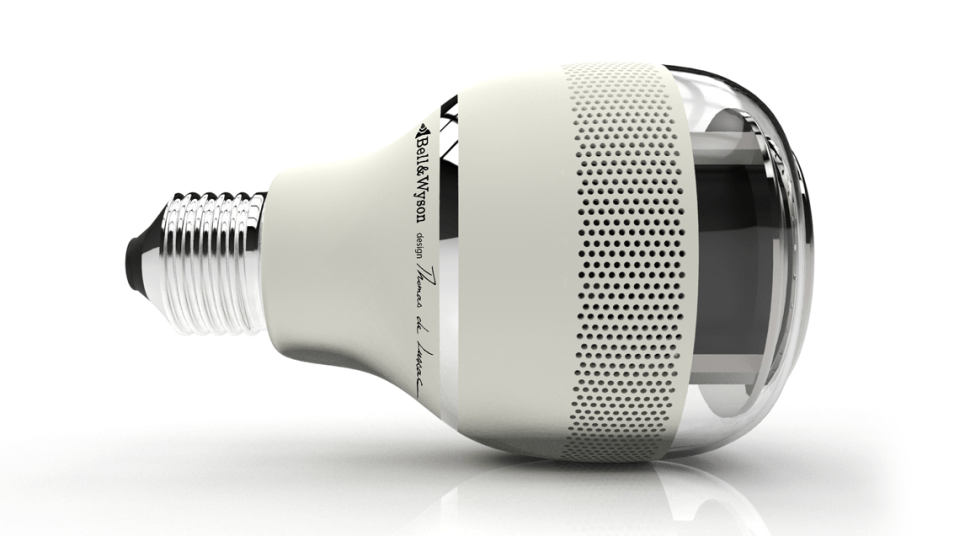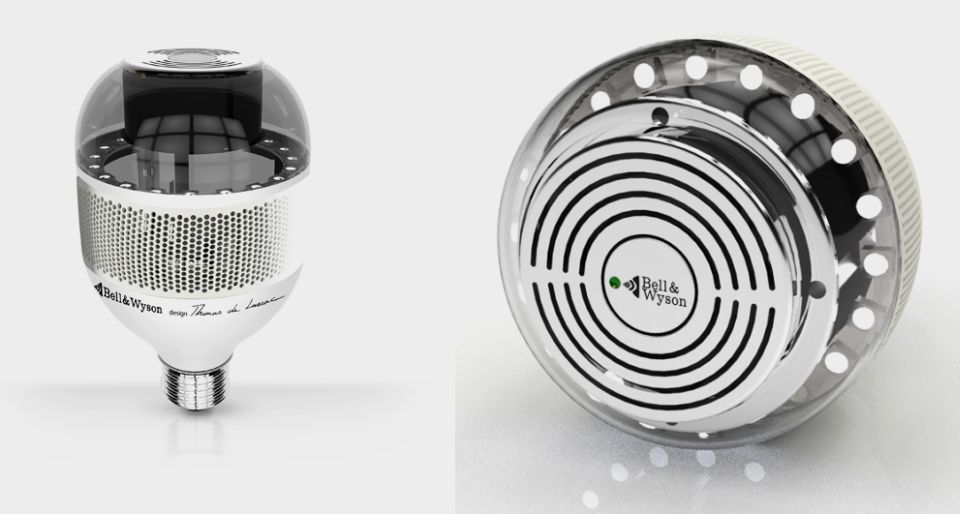 Source: Bell&Wyson