Have you ever dreamt of having a larger than life display at your home? Well, C SEED thinks you deserve one, so they have come up with the world's largest 4K widescreen TV. Having a mind-boggling diagonal screen size of 262 inches (6144 mm by 2574 mm), C SEED 262 is the next leap in home entertainment. We say that because not only does it have a huge display screen, but it also comes with a 10 speaker surround sound system which beams 9.1 channel cinema sound.
Austria-based C SEED is a high-end luxury electronics specialist, and in the past too they have come-up with some staggering products like the C SEED 125 retractable outdoor speakers. This 4K display, however, breaks all barriers in home entertainment with an unmatchable persona.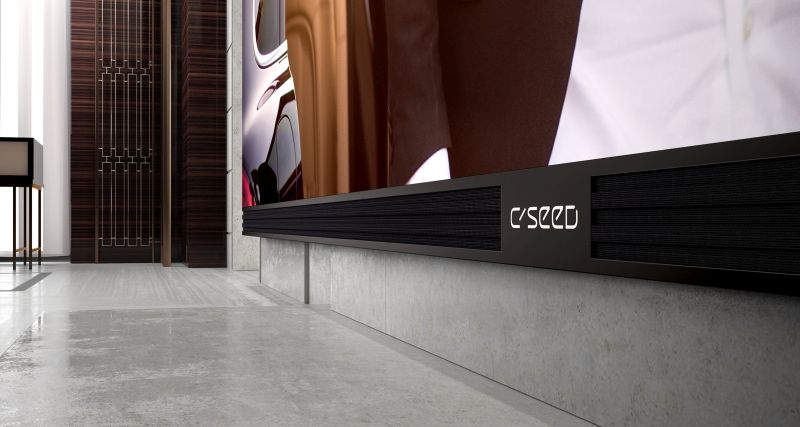 On technology front, the display boasts black LED technology for crisp contrast, ultra-high 800 nits brightness for viewing in broad daylight, and UHD technology for dynamic picture and color spectrum which you won't find in conventional displays. The TV has a 4096 x 1716 pixels resolution at 5,000:1 contrast ratio for cinematic viewing experience. The display has bezel-less design on three sides, and only a small black bar runs at the bottom of the screen.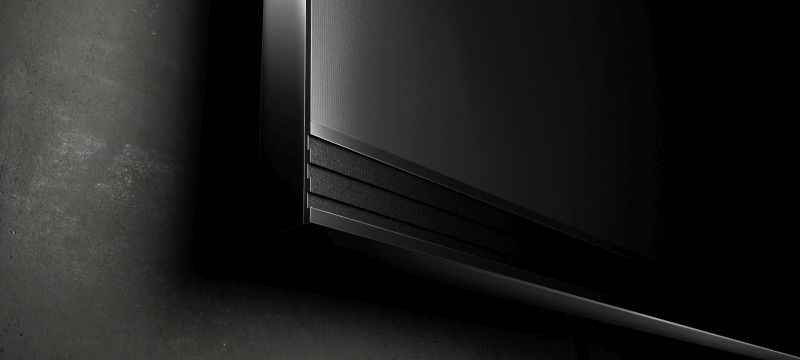 C SEED 262 has its own 4K media server for non-stop entertainment which makes it an even more luring prospect. Going by the niche C SEED has created for itself, it doesn't come as a surprise that it has elements like the remote-controlled fabric cover which hides the screen when not in use.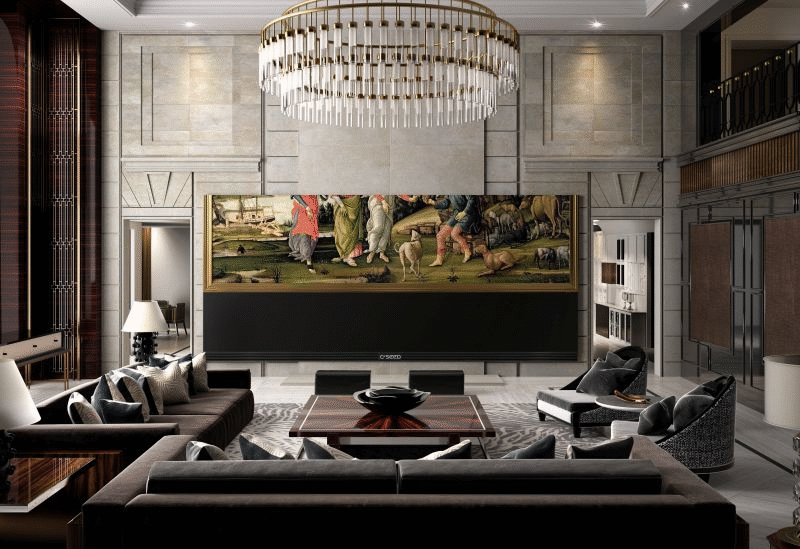 If you still want to have this drool-worthy display for your home, you'll need to make sure you have a huge wall. But most importantly, you need to have a hefty bank balance, as the display will cost $539,000 USD. Add another $38,500 USD for the project management package, and you'll have a big hole in your pocket.
So, if you can afford it, C SEED 262 will be the object of envy for the whole town.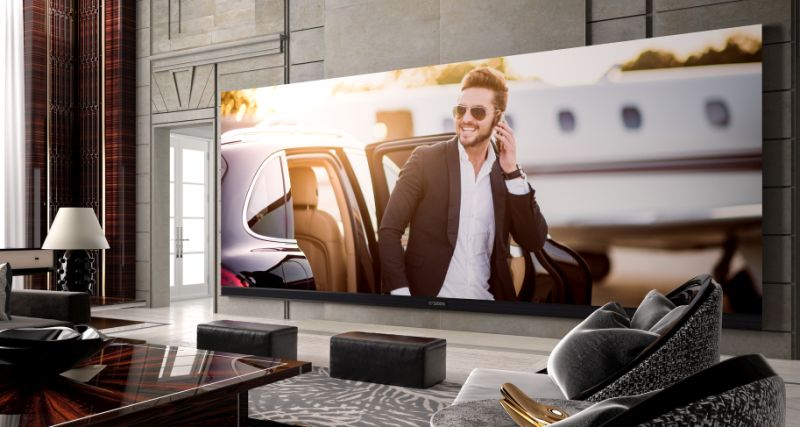 Source: PressRelease