The Austrian TV brand C-Seed well known for its high-end TVs has unveiled its latest M1 TV for 2021. Touted as "the world's first" folding 165-inch MicroLED TV, it combines the latest screen technology with an extraordinary design. The C SEED M1 TV is integrated into the floor and pops out with the push of a button.
Designed by Stefan Pani, it is an indoor version of C SEED 201 outdoor TV designed by Porsche Design Studio. The TV comprises a foldable 4K screen in a machined metal frame that unfolds and then settles smoothly on a base made up of four plates. The TV serves on-demand and can be taken out of sight when not in use. Owners just sit back and enjoy their favorite shows on the folding retractable TV screen.
A sculpture-like column rises silently from the floor, unfolding an enormous 165-inch 4k Micro LED TV display with a high precision frame machined from a solid block of aviation-grade aluminum alloy to provide the ultimate TV experience, the C Seed website states.
Also Read: Xiaomi Announces the Launch of its Most Premium QLED 4K TV
Powered by 4K Micro LED technology, the TV delivers vibrant colors and a truly stunning resolution. The display is coated with a special screen surface to ensure rich and accurate black areas, while the company's Adaptive Gap Calibration Technology renders the border between each of the screen's folding panels totally invisible. It also comes with an integrated 2.1 speaker system for a great viewing experience.
The C SEED M1 TV is available in four finishes and you have the choice to choose the casing color. Being a state-of-the-art TV, it is sure to burn a big hole in your pocket. It is priced at a whopping $400,000.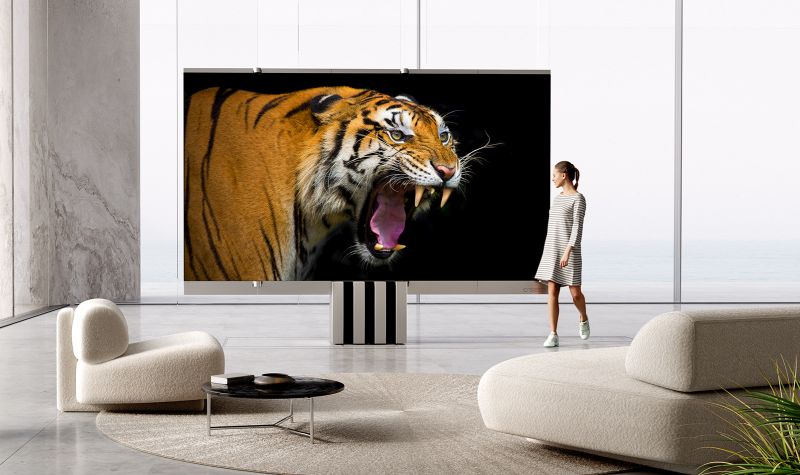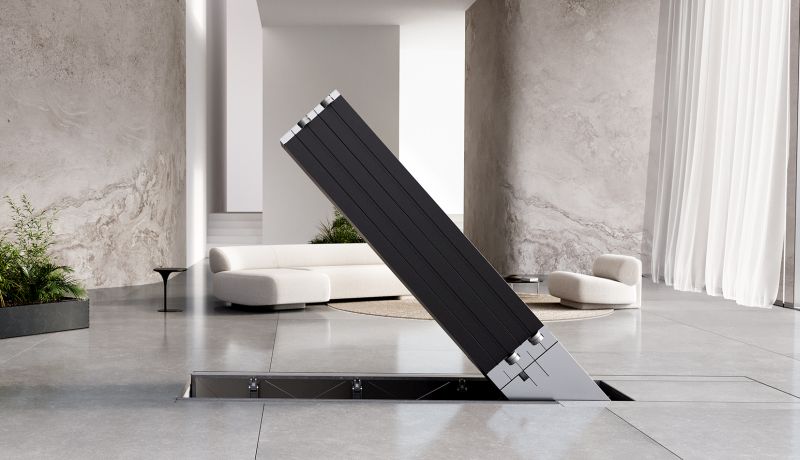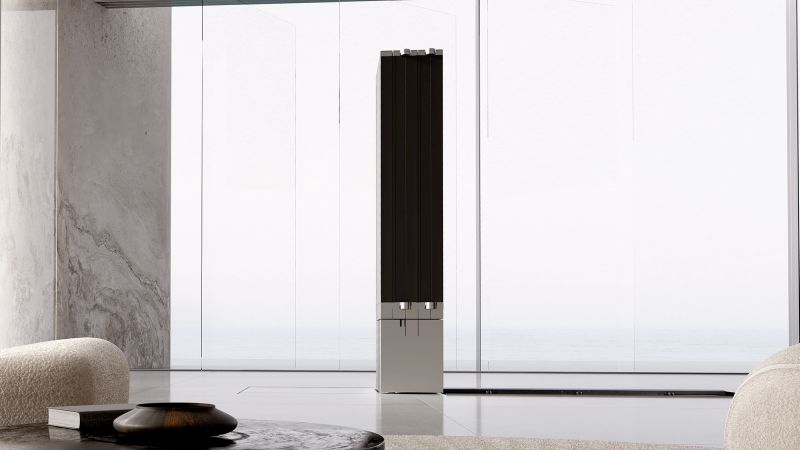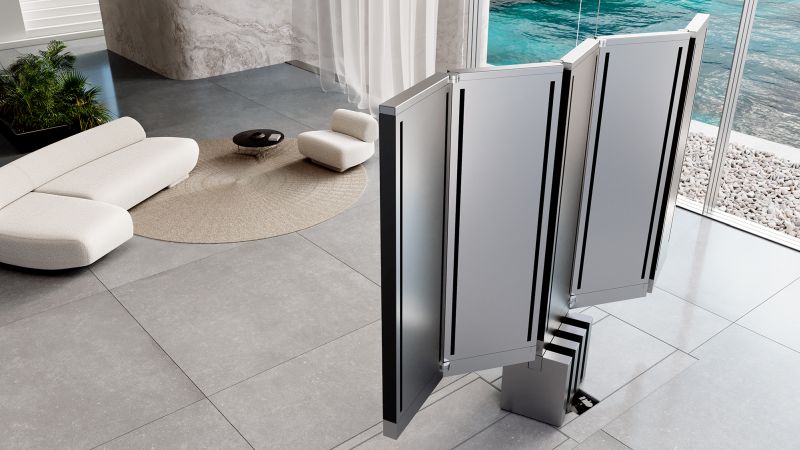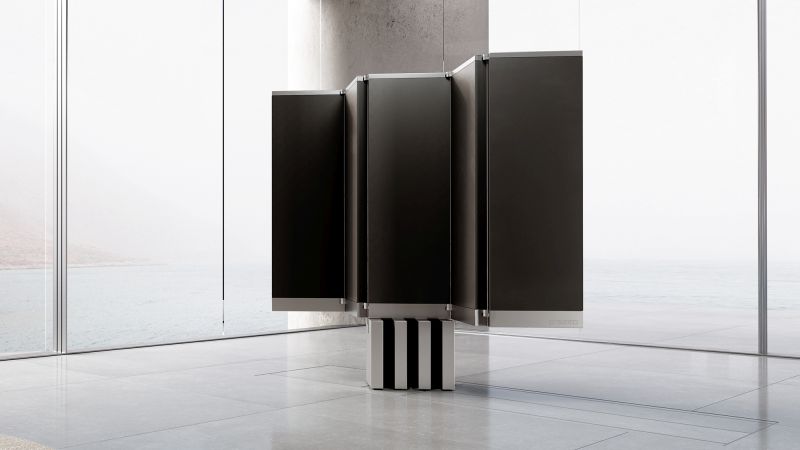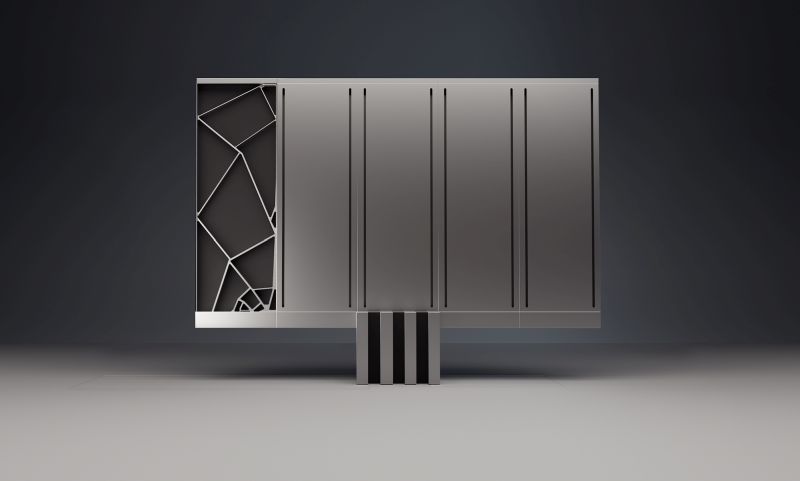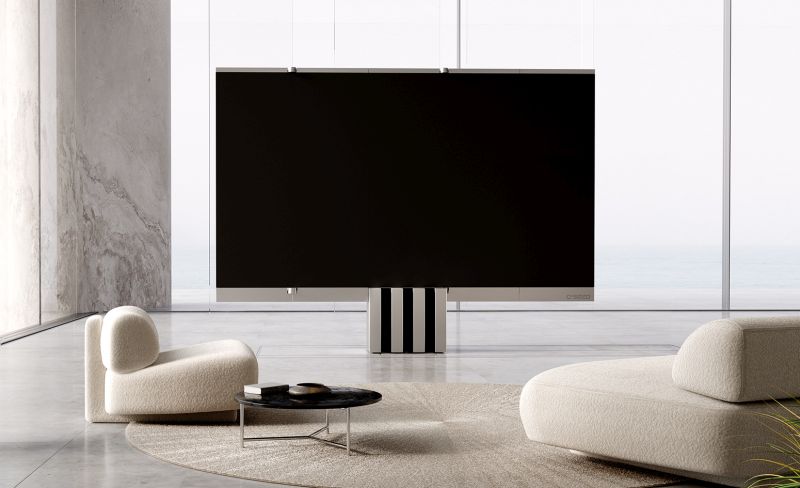 Via: PressRelease/BossHunting