If you own a superyacht, then you'll be familiar with the importance of outdoor living spaces. Austria-based company C SEED thinks on the same lines, and has created C SEED Supermarine 144 – a huge retractable plus foldable outdoor TV that can be installed on the deck of a yacht.
The company specializes in creating high end outdoor electronics, and one of them is the C SEED 125 retractable speaker. This time around, they have played with the design of a traditional TV to provide yacht owners with a spectacular entertainment system that takes up minimum space, and can be controlled easily.
Made from marine-grade aluminum and steel, The C SEED Supermarine TV features a unique hydraulic drive system that quickly unfolds five LED columns into an outdoor TV. When not in use, it retracts into a shallow compartment to help save valuable space.
With a massive 4.500 nits of luminance and contrast ratio of 4.500:1, combined with a 48 bit color depth; it offers crystal clear picture quality even in daylight conditions. The compact underground storage compartment is one other practical advantage, enabling easy installation in any kind of space.
Also Read: Samsung's Frame TV becomes work of art when not in use
As soon as you turn it on using the remote control, the cover slides open up automatically to reveal the outdoor TV in just 15 seconds. It is a great product for all super yacht owners wanting to include entertainment systems on decks to improve overall yachting experience.
The C SEED Supermarine TV systems are available in two sizes to suit needs of different users.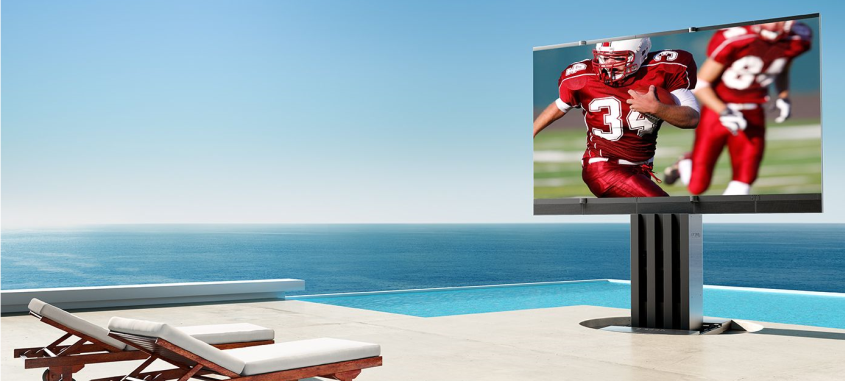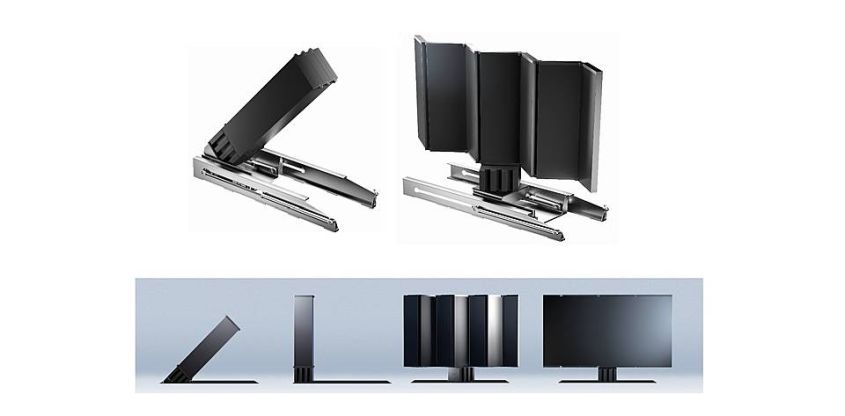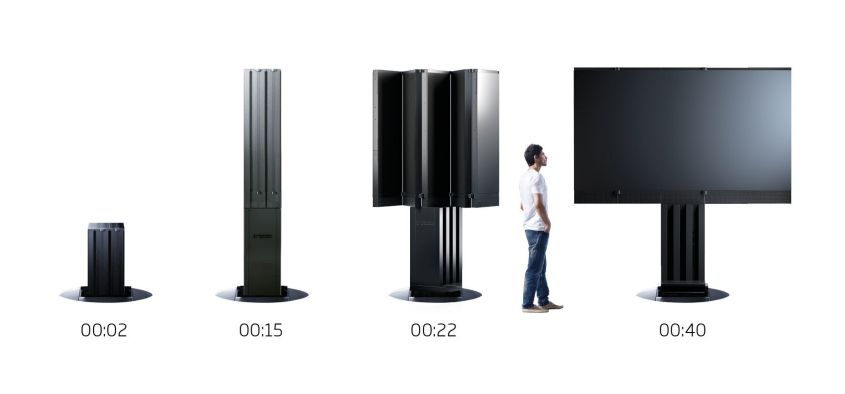 Special thanks to Lea Sepac Basic, of C SEED for sharing details and images with us!