If you're one of those who don't like the sight of stacked coasters in corner of a coffee table, then 'Cacti Coasters' will offer a convenient way to keep things clean without being an eyesore. UK-based maker and designer Clive Roddy has created these fun coasters that not only protect flat surfaces from hot beverages, but also doubles up as an attractive piece of home decor.
When not in use, the set of coasters are designed to be stacked artistically to form a decorative fake cactus. It comes with a pot-shaped holder with narrow cut down at the center, which allows you to place one of the green cactus coasters into it. Likewise, slit of each coaster can be used to stack all of them to build up a nice tall cactus-like structure.
This way it'll add fun element to your home or office setup, while serving as tiny discs to protect wooden tables from your drinks. Cacti coasters are made from terracotta, birch plywood, and come with total six green cactus leaf coasters. These come in different size range from small (3-inches in diameter x 0.2-inches thick) to large (3.8-inches in diameter x 0.3-inches thick).
So when you don't want a big cactus set up, just store away the larger ones inside the brown pot. It is indeed a perfect ornamental piece on your coffee table, dining table or work desk. You can purchase it from the designer's official website for £28 (approx. US $43).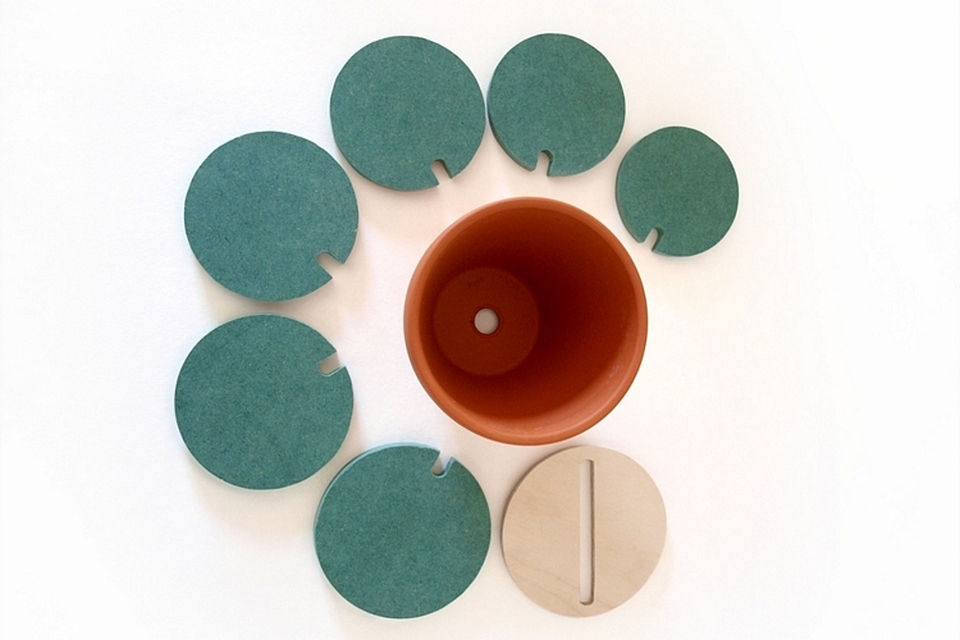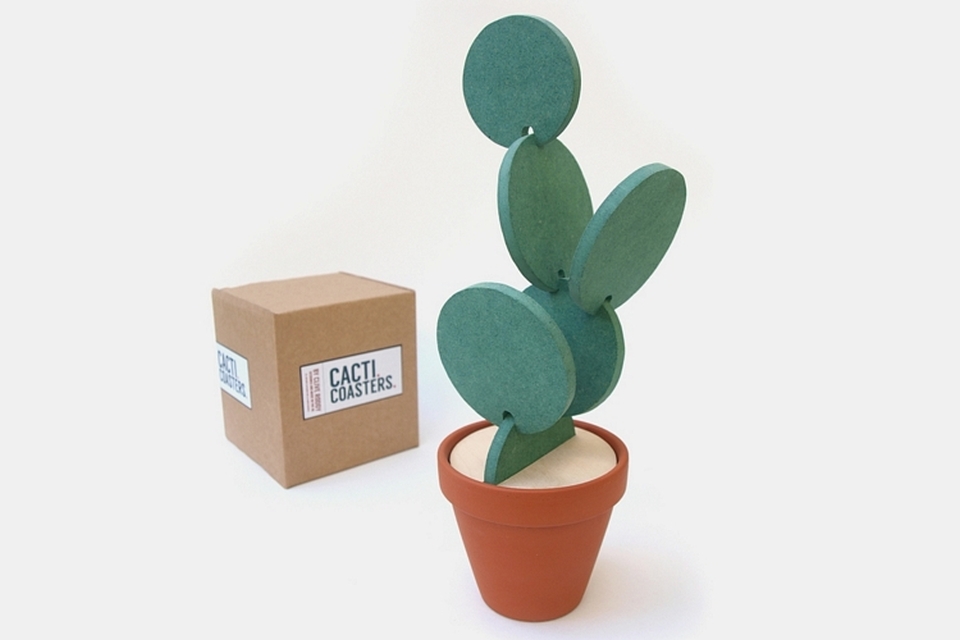 Via: LaughingSquid