We all have witnessed how conventional lawn sprinklers over-water the area and also the sidewalk. But we also know the importance of every drop of water. So, in order to preserve water, Calgary inventor Cam Cote has created a smart irrigation system called InteliRain.
In collaboration with University of Alberta mathematician Yile Zhang, Cote has developed this smart sprinkler that only water on the fields or lawns, avoiding the sidewalks. The intelligent irrigation system can adjust the spray patterns to account for high winds, and distribute the water more evenly across the lawn. Hence, ensures high-quality turf.
During his Mitacs internship, Zhang was tasked to create a mathematical equation that could direct a computer in the sprinkler nozzle for automatically adjusting for even lawn watering. Therefore, he designed a solution from scratch. After extensive testing, the new robotic sprinklers were developed.
The InteliRain system is 200-percent more efficient than traditional sprinklers. It even takes less time to install, which means the clients will save their time and money. InteliRain CEO Cam Cote is extremely happy with the project and collaboration with Zhang.
This robotic sprinkler will soon hit the market with a professional sports league. Moreover, the InteliRain has also applied to patent the technology.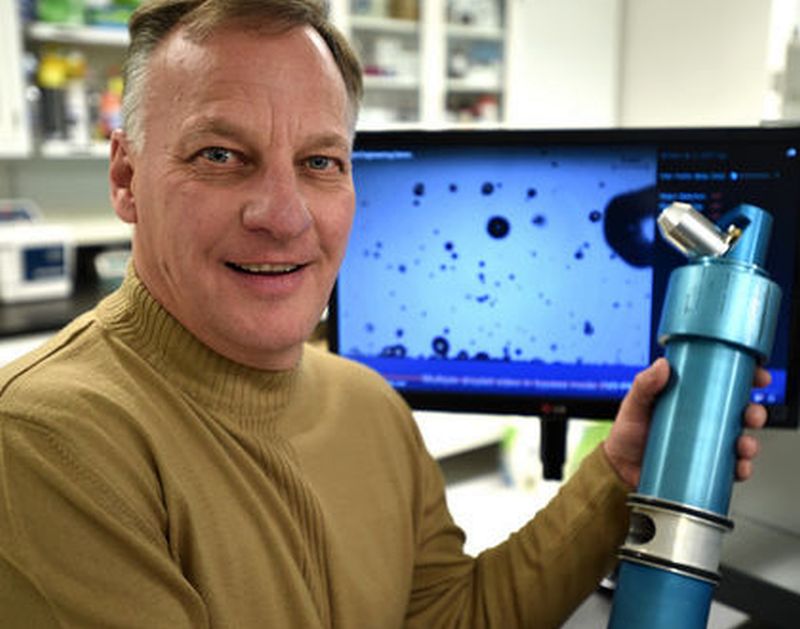 Via: CochraneEagle