Imagine being crammed in a local train or your bedroom for the rest of your life. Sounds suffocating right! Then why do people buy 18×22-inches (standard size) cat houses for their feline? Well, I have never understood the philosophy behind this but I believe that cats, being living creatures, just like us deserve an open space than an enclosed one.
Peter Cohen, a resident of Santa Barbara, California realized this and transformed his house into a feline paradise. What he calls the 'House of Nekko' has over twenty rescued cats at present. Spending chunks of dollars and a lot of time, the cat home is now outfitted with perches, tunnels, ramps and walkways, scratch posts, and much more. House of Nekko is a paradise for cats as they get to relax and play with other fellow cats.
Every room in the house is laden with cat-friendly accessories. There are multiple platforms for the cats to move about. It feels like the home interior was designed with free running in mind for cats to climb, jump and cross the obstacles. Starting with the shelves, there are multiple shelves everywhere for cats to sit. Then, there are arched bridges and tunnels for the felines to move around.
In addition, there is a spiral catwalk that takes the cats to the highest point in the room. The spiral catwalk also features a cat scratcher from top to bottom for every cat to scratch its heart out. Furthermore, the room also features a separate feeding spot for every cat alongside cat litter boxes.
Also Read: Women Uses Plastic Jars To Build Cat Capsule Hotel for Her Seven Kitties
Back in 1988, Cohen brought a house in California where he lived with a couple of cats. One of the cats died in an accident and Cohen wanted a company for the other. Heartbroken by the incident, he started adopting rescued cats and brought them home. Cohen did not stop at just one cat and now has twenty plus cats who live with him. The total number of cats he has rescued to date is 50 plus.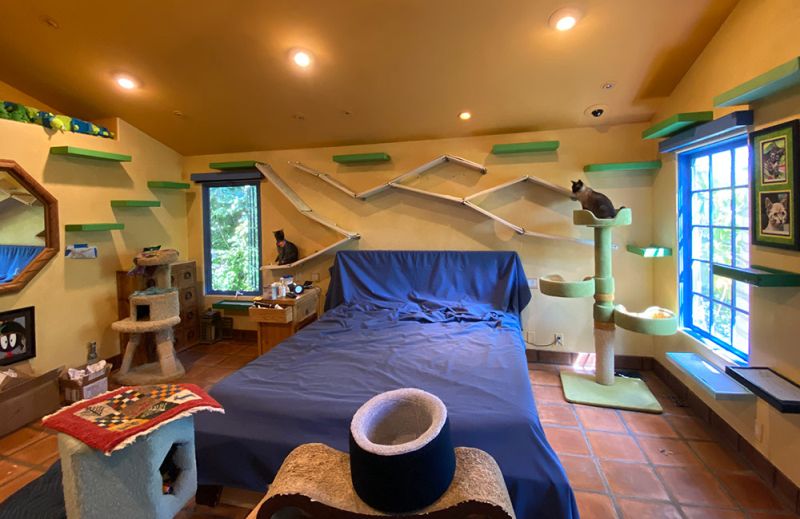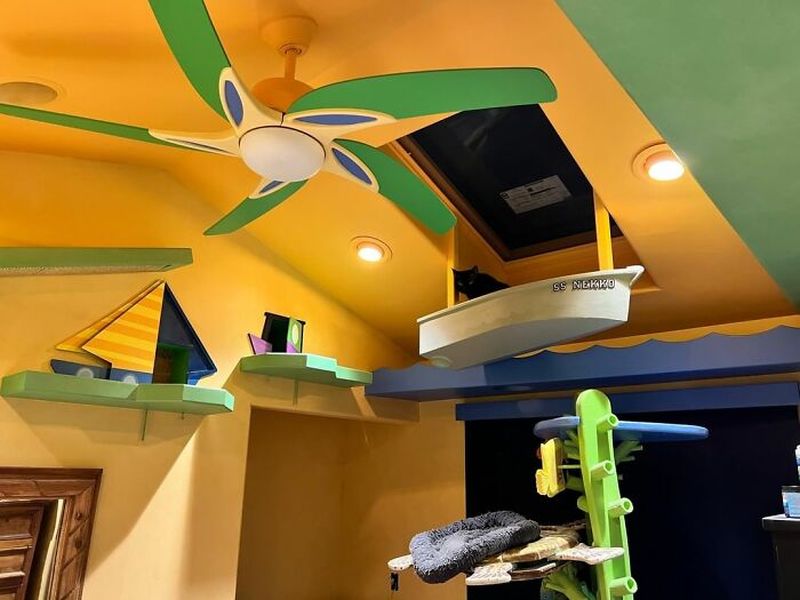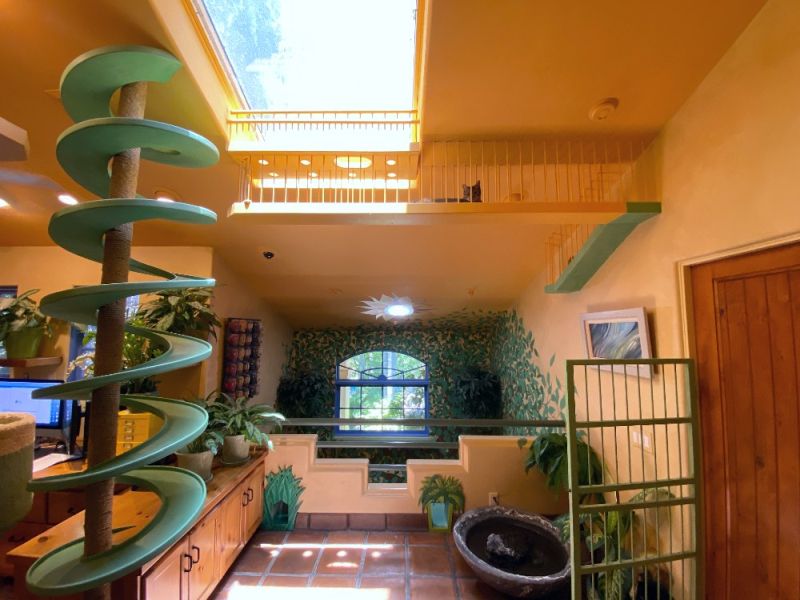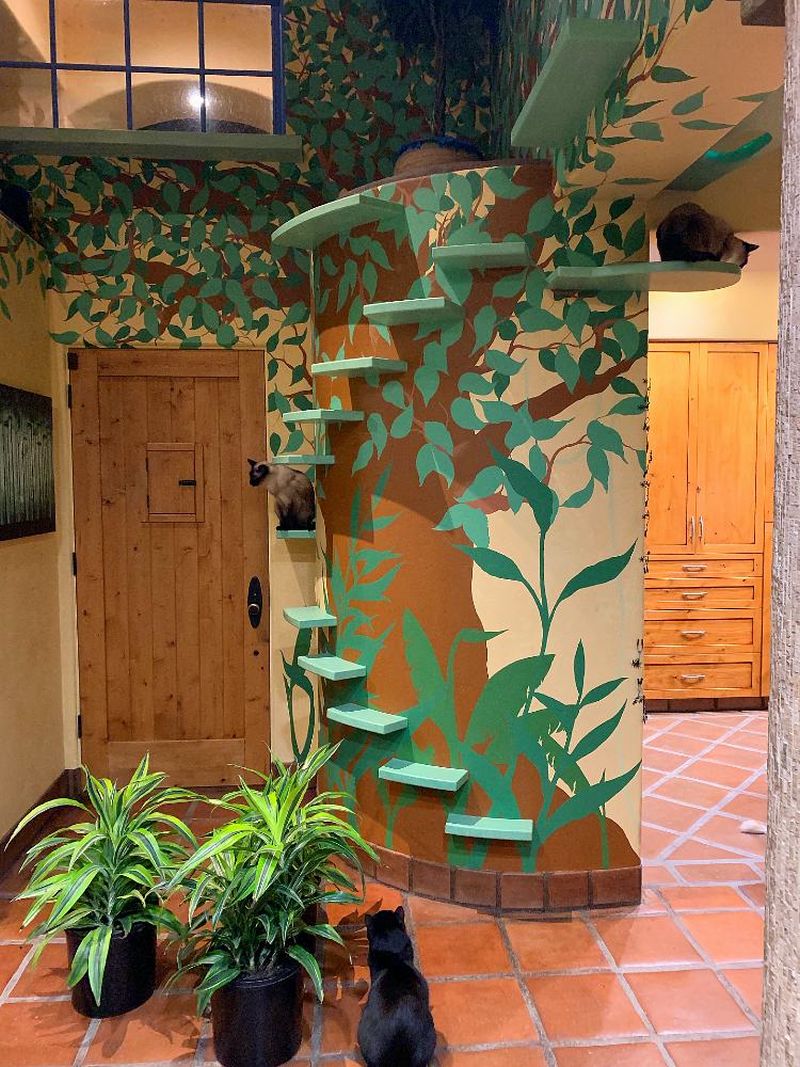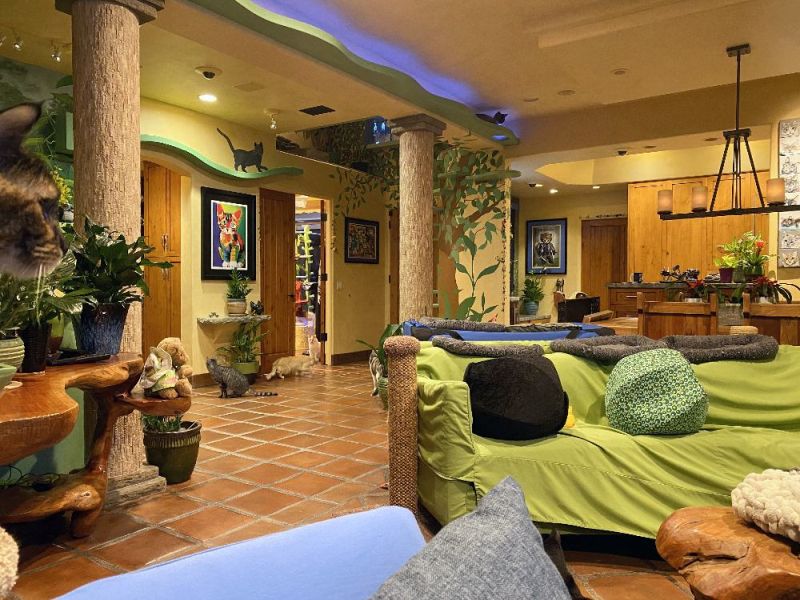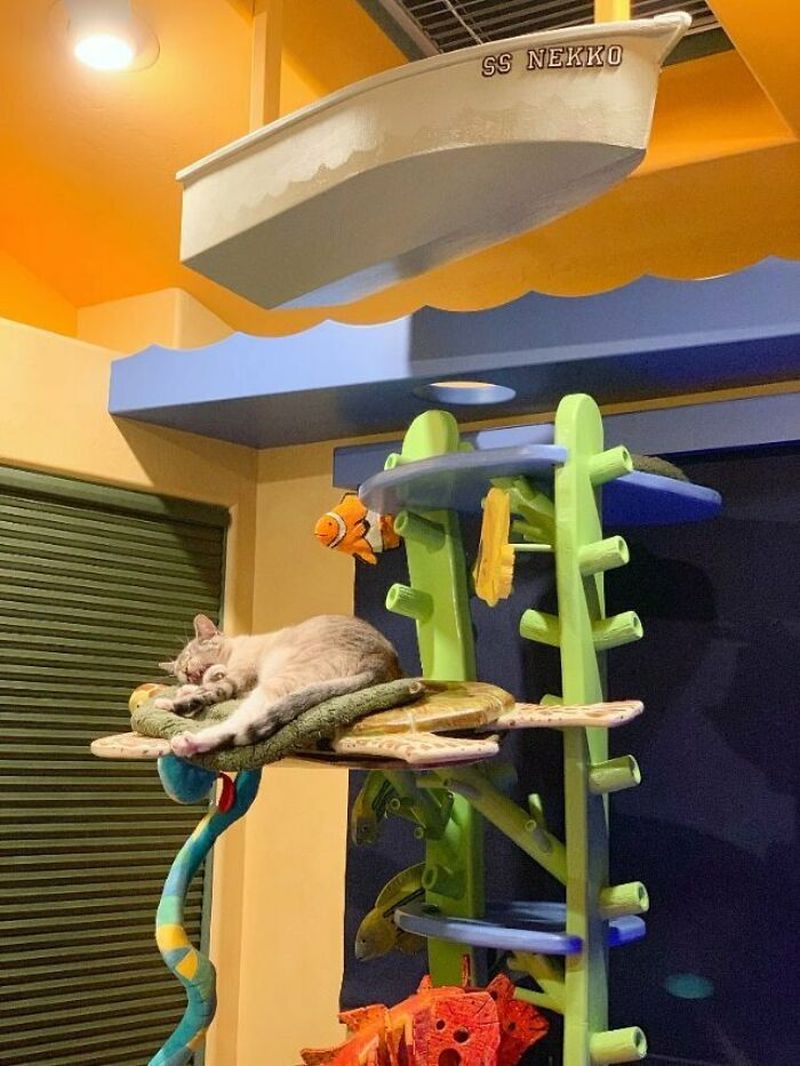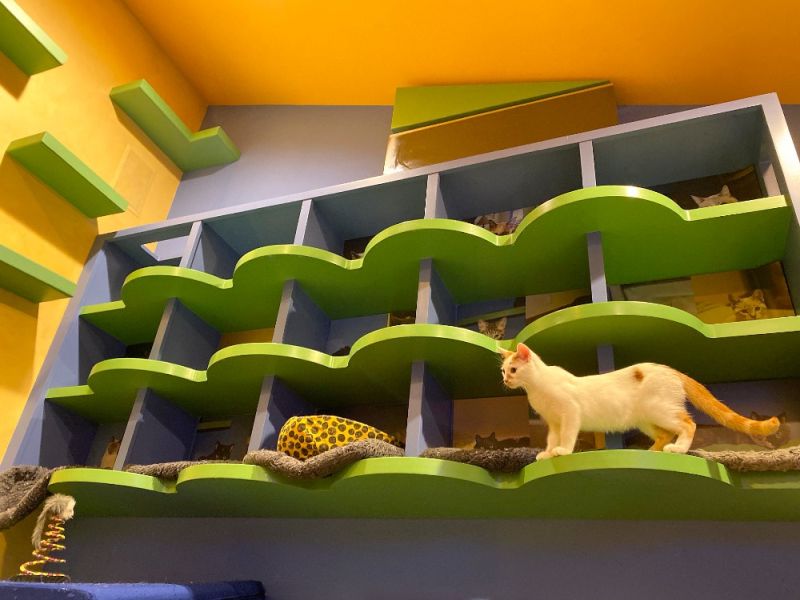 Via: Zen By Cat/BoredPanda