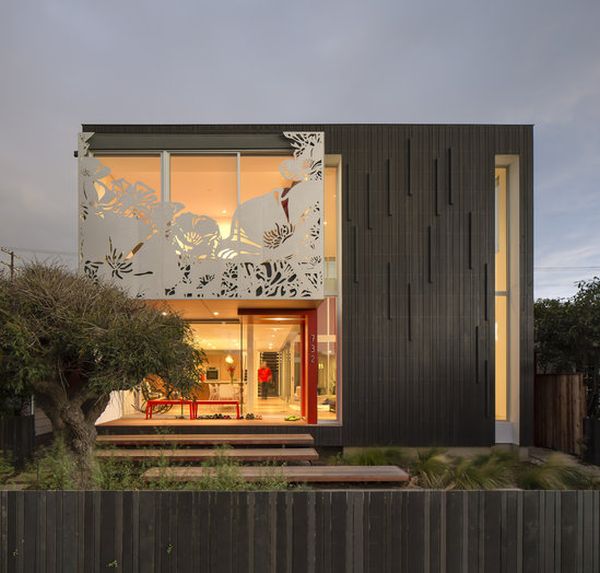 Historically, variant architectural styles have emerged from different parts of the world with their own set of design language and symbolism. The California Poppy House designed by Jonathan Ward and Jin Ah Park (from design firm NBBJ), brings about the best of such global patterns and fuses them with a definite contemporary touch. Located in Venice, California, the elegantly built 2,900 sq ft home was exhibited as a part of American Institute of Architects' Los Angeles chapter spring home tour.
This deft (and rather bold) fusion of different architectural styles was inspired by a real-life adventure in which the architects traveled around the world, globe-trotting around all of the six continents. In this regard, the wandering entrance to the California Poppy House is flanked by Japanese gardens that allows the visitors to 'soak up' on the minimalist landscape as well as their serene psychological state. The Asian influence is carried forth by the courtyard inside the building, which is kept open on one side to receive the southwesterly winds. The second floor also comprises of balconies opening up into the courtyard, which are highly evocative of Moroccan architecture.
Overall, the structure replicates a large square-shaped cedar box which is complemented by spatial voids comprising of glass facades. However, the 'piece de resistance' of the house is the gorgeous poppy silhouette (California's state flower) that is remarkably etched into an aluminum screen (covering a part of the second level). And, finally, the California Poppy House also goes by some low-carbon credentials with its roof solar panels and radiant heating from the floors, thus bridging the oft-perceived gap between good architecture and 'green' architecture.
Via: LATimes