Calista 917 hanging fireplace by JC Bordelet is one modern design that serves as a sleek and sophisticated alternative to classic hearths. Made from steel, the highlight of this elegant fireplace is its cylindrical design that doesn't sacrifice its functionality in order to get the shape right.
This metallic hanging fireplace is likely to become the heart of your living room, meanwhile, it keeps the interior warm during cold weather. Unlike traditional fireplaces that are usually contained in specific areas for specific uses, this one provides an alternative that is at once decorative and functional.
Another good thing about this sleek hearth is that it doesn't occupy much space, so it's ideal for both small or large living spaces. It hangs on the wall like an art piece, boasting elegance while the curvy lines complement the wild flames within.
It is currently available in six colors: anthracite gray, chocolate, metallic chocolate, rosy brown, black and metallic black. A double hood is required for lacquered model versions that can be selected from 180 different color options. This fireplace is delivered with grates, ash containers, flue valves and cast iron plates for the mural and corner models.
Although all pieces are absolutely gorgeous, our personal favorite is the black one, as it goes with almost any interior. For requesting the price, you may visit the company's official website.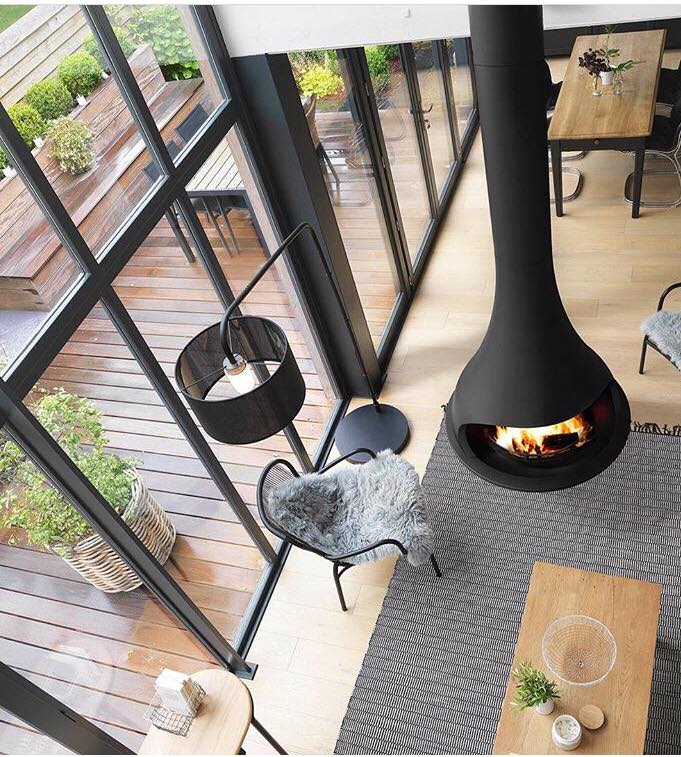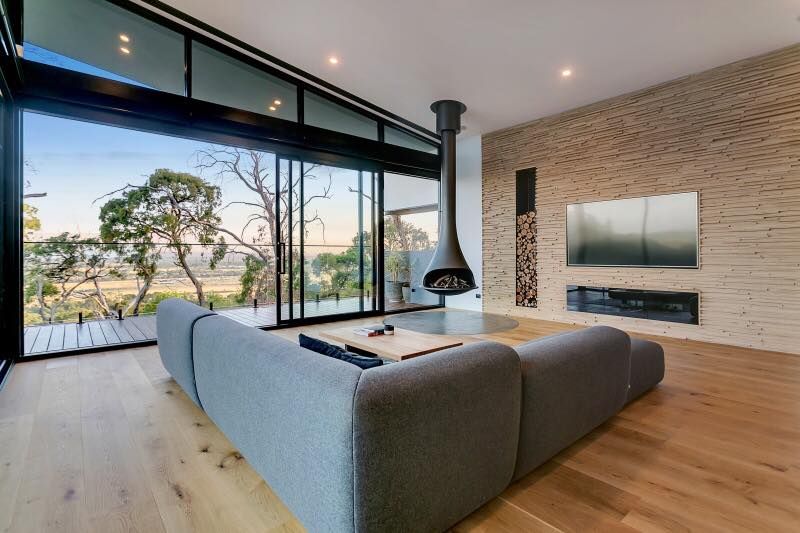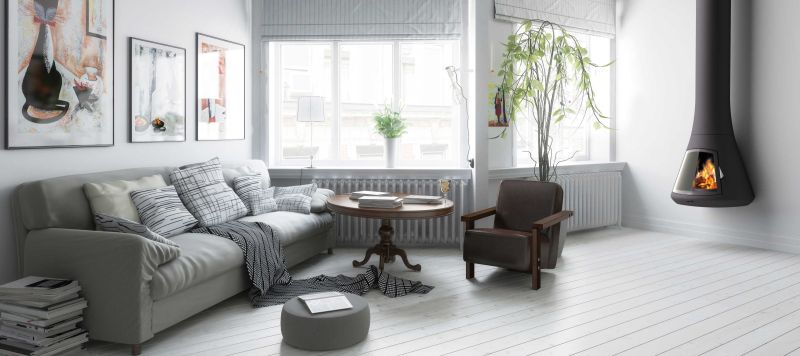 Via: ArchiProducts