Tired of eating basic tasteless food while camping? Not anymore, as Camp Champ is here to resolve all your outdoor cooking woes. It is basically a square wooden crate that opens up to reveal a fully-equipped kitchen. As packs full kitchen into a tiny box, which means you can easily take it in your car to your desired camping spot.
Camp Champ comes with enough space to stock an entire spice rack, dishes, percolator, kettle and other stuff you need for cooking. It is even water-resistant to protect all your utensils and spices from rainwater. Although it offers you a great solution to cook desired food at your favorite picnic spot, but its 154-pound weight makes it quite heavy to carry around from your vehicle to a particular spot.
Moreover, it is also comes with a hefty price tag of over six grand. Nevertheless keeping its weight and price issue aside, this kitchen box is must have object for those who absolutely dislike canned food when camping. The portable kitchen will certainly add more flavor to your picnics or camping trips, making it absolutely worth the asking amount.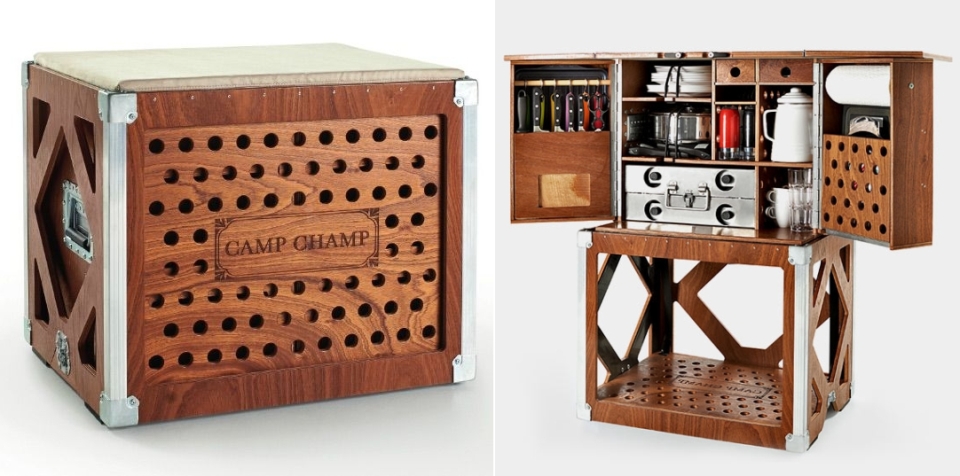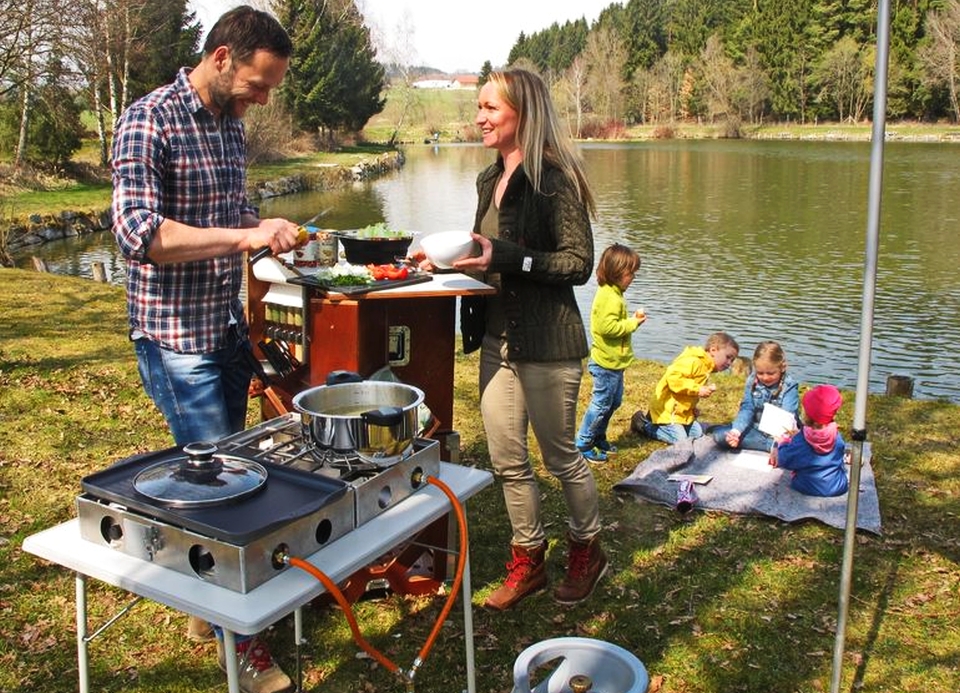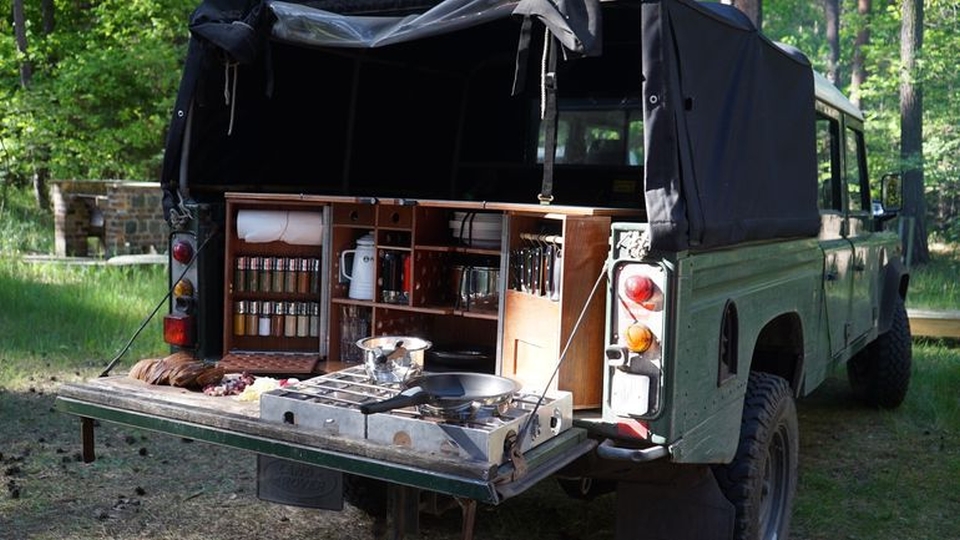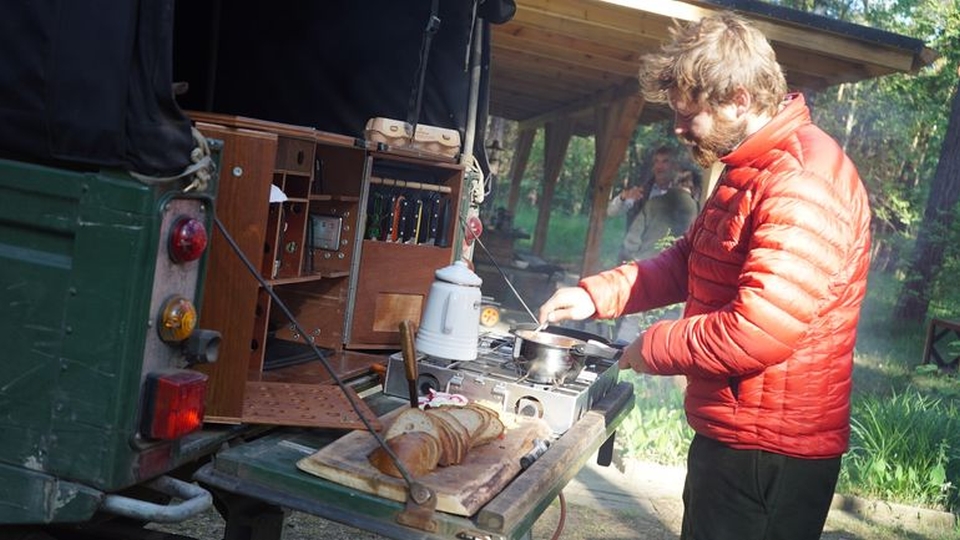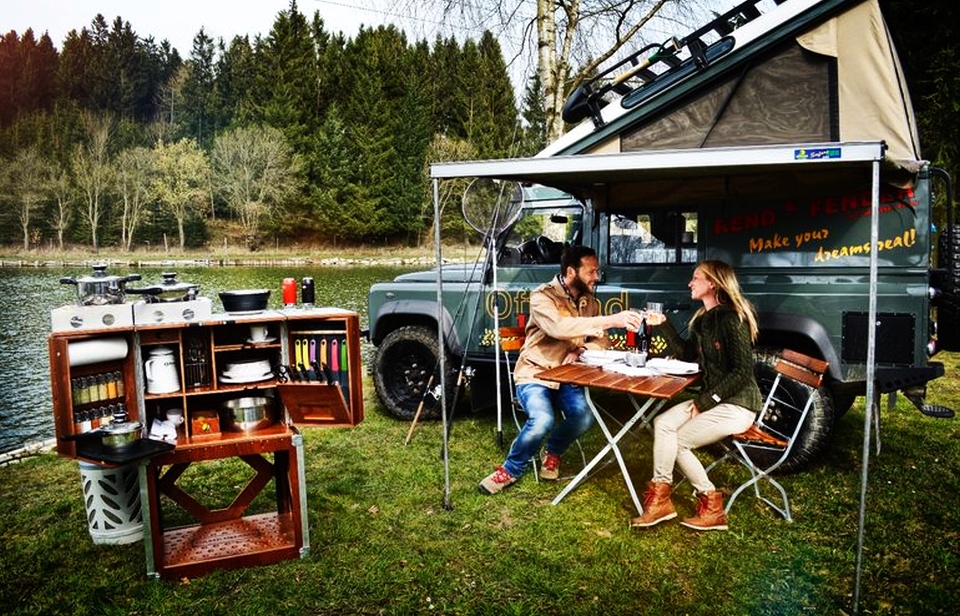 Via: CoolMaterial