Jack Richens and Lucy Hedges, an engineer couple based in Oxford converted a 2012 Mercedes Sprinter into a pretty cool motor home dubbed 'This Moving House' that's making waves in the social media. Just like numerous other camper van conversions, this DIY campervan has a kitchen, sitting space and sleeping area for four persons.
Inspired by the boat bunk designs similar to the crew quarters in Monte Carlo Yachts 76, two bunks are stacked in different corners over the main bed. The creative design of the sleeping area leaves enough space to sit under the top bunk, and the couple can watch movies while lying comfortably on the bed.
Base vehicle for the conversion is bought for £8000, while electrical fitting, insulation, and other interior expenses have elevated the conversion cost to £18,000 which is considerably low than the conversion of the mobile home. The small kitchen area with wooden countertop, cooktop, sink, dining table, and cabinets allow cooking anytime. Alongside the main bed, an easy staircase for bunk has also been installed for more living flexibility.
Also Read: 20+ Inspiring School Bus Conversions to Ignite Your Wanderlust
Some people are pointing out the omission of the bathroom in the conversion, but writing-off the entire DIY is not justified. Everything cannot be expected to fit in a small van, so appreciating the work put in by the couple promotes a minimalist lifestyle.
If you are interested in the camper van conversion then, contact the couple at their official website.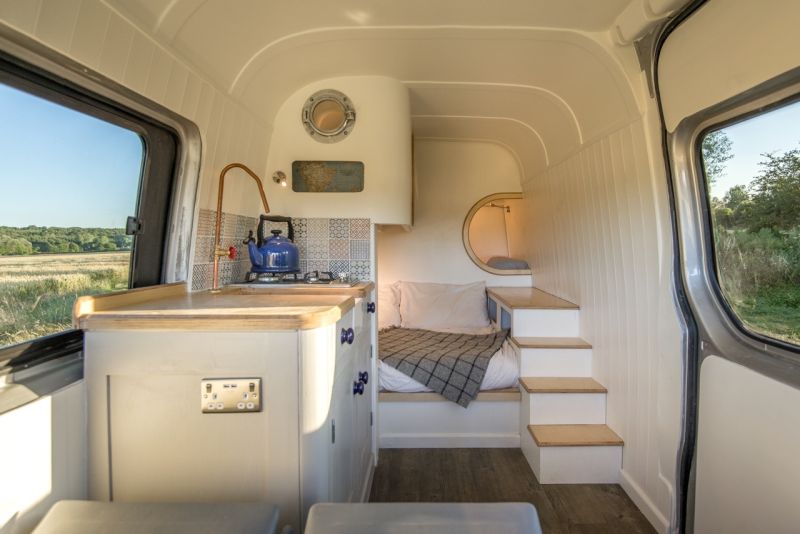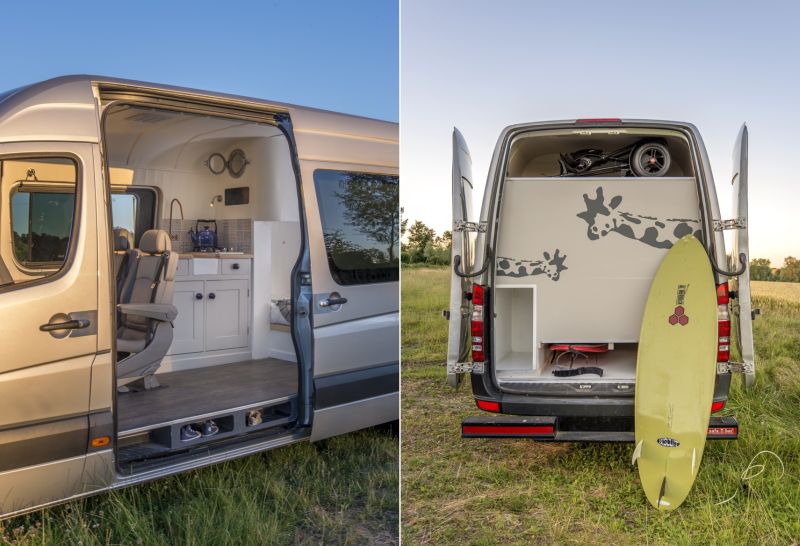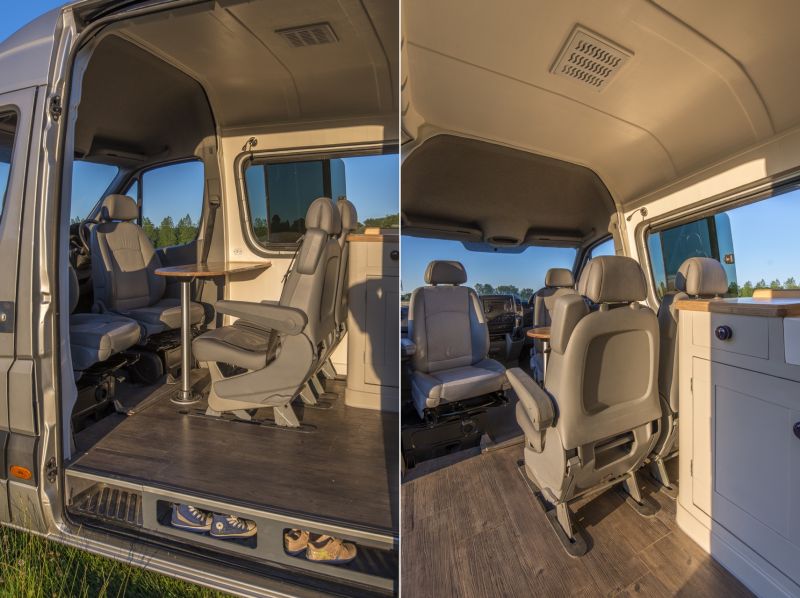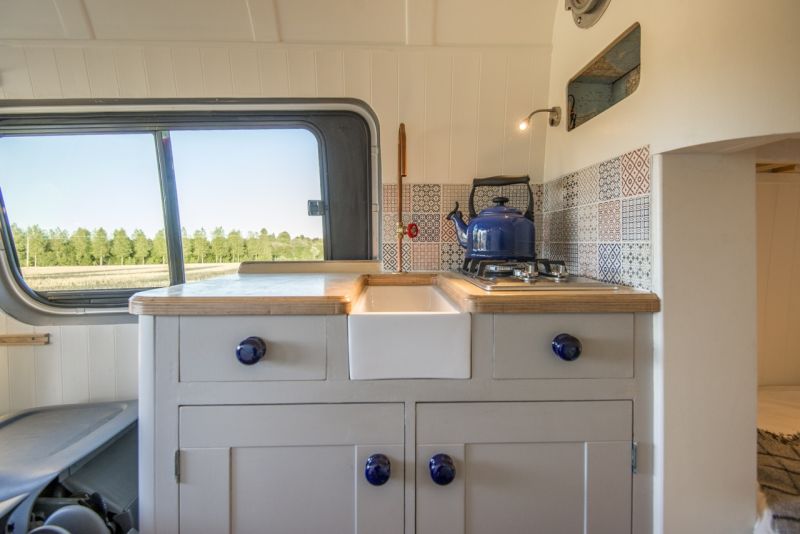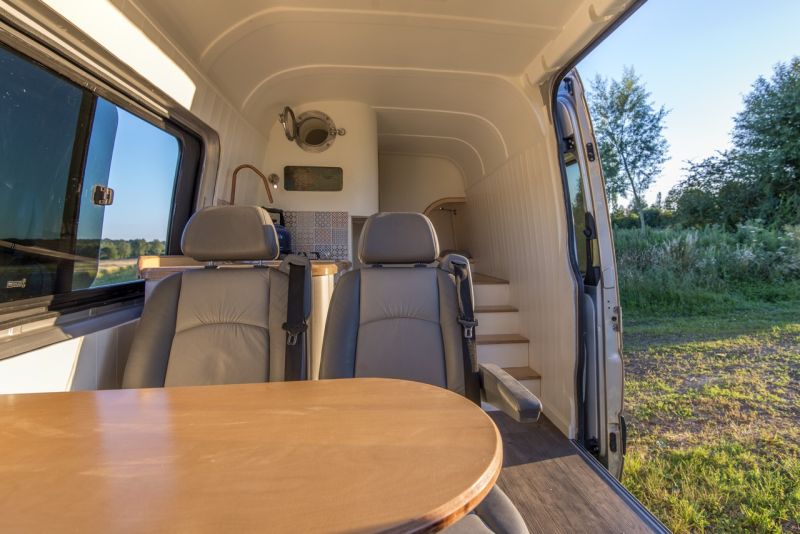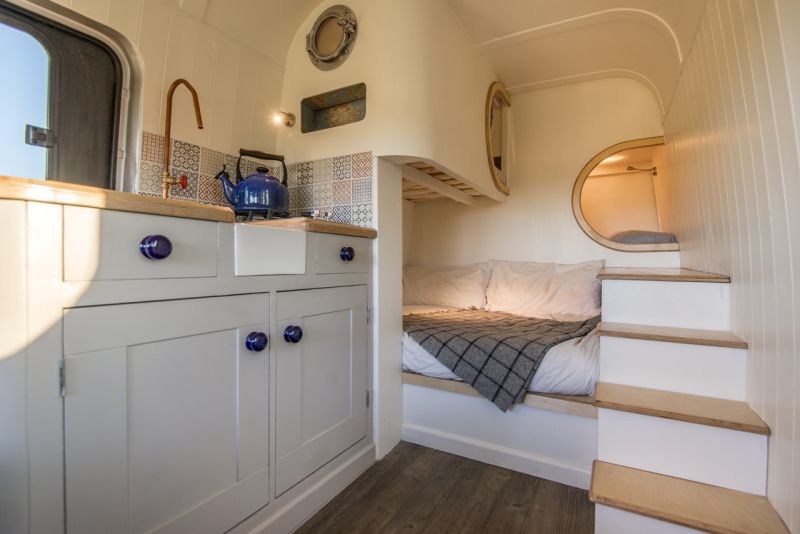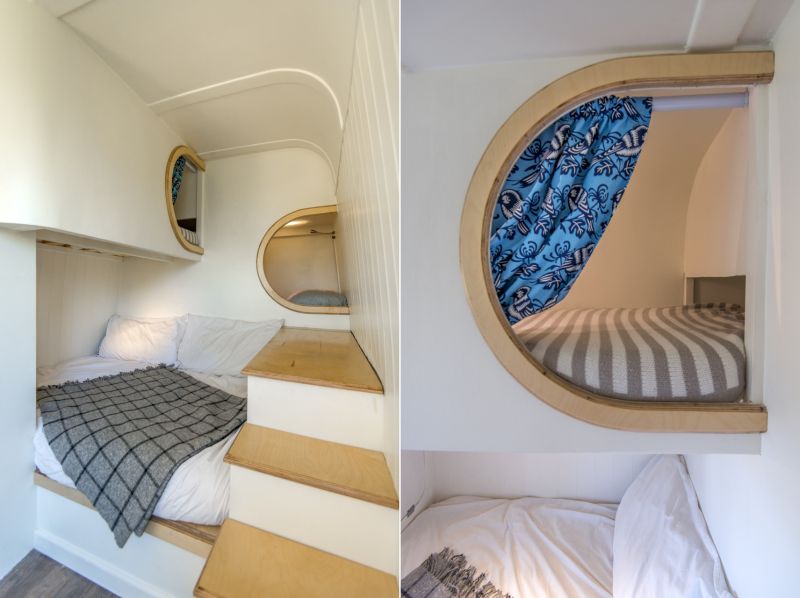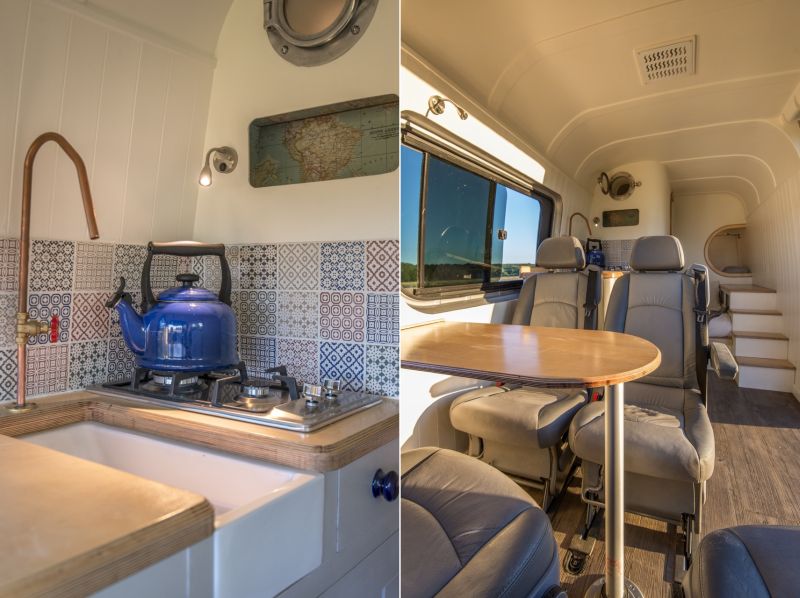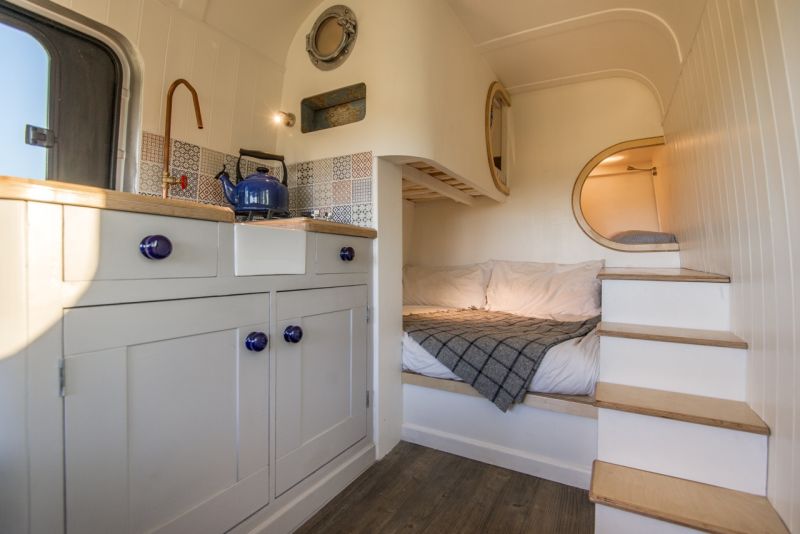 Via: CatersNews