With the summer season around the corner, you may have started looking for new destinations and adventures to explore. Airbnb says travelers in Canada are getting more interested in booking unique stays including tiny homes, treehouses, hobbit houses, barns, and boathouses.
If you are looking for amazing stays in the Great white North, Airbnb has got your back. The American company has recently revealed the top wish-listed unique vacation lodgings in Canada last year.
Looking at this list, we can back Airbnb's statement that more Canadian travelers are choosing unique rentals over luxury hotels to fuel up their wanderlust. In this post, we are featuring the beautiful treehouses from Canada's most wish-listed Airbnb list to help with your travel bucket list.
Whispering Pines Treehouse in Lincoln, Ontario
This one-of-a-kind, two-story treehouse is built 10-feet above the ground on eight pine trees. The upper level contains one queen-sized bed and a fold-out mattress for a child, while the main floor has a basic kitchenette with an eating area and a bathroom with a shower.
The treehouse can sleep two adults and one child of 3 years or above. It makes a great place to relax and spend some quality time amidst nature. Guests can enjoy the amazing view of a wooded ravine from the large outdoor deck.
Price: $290/night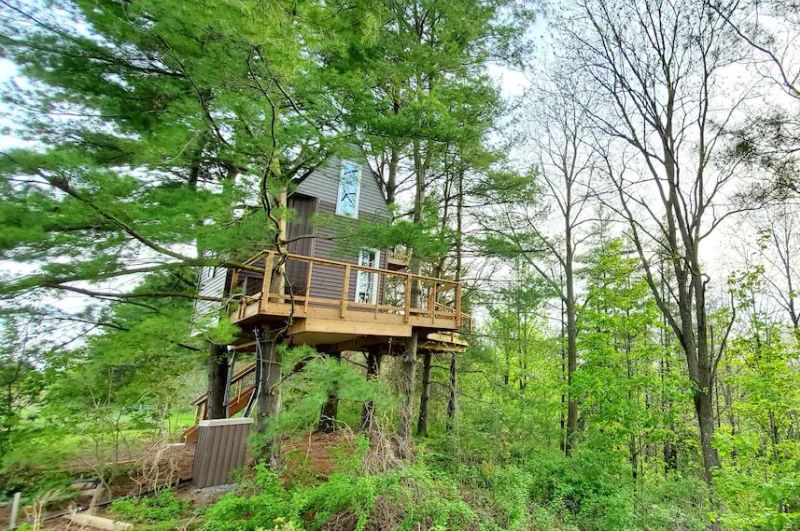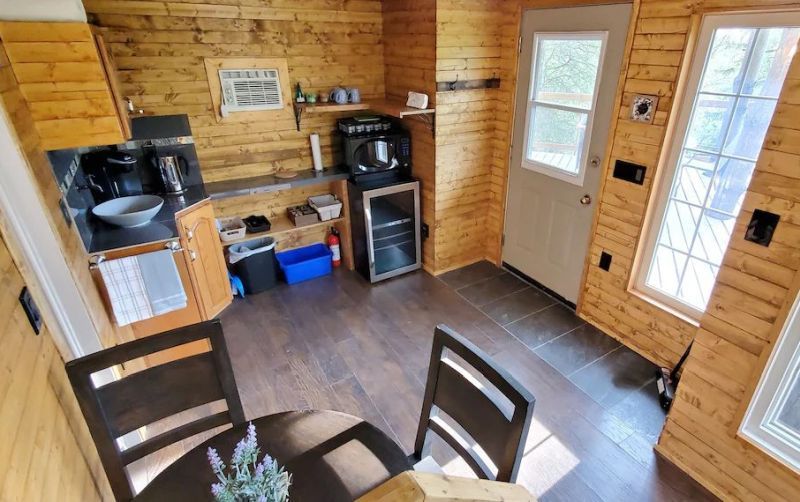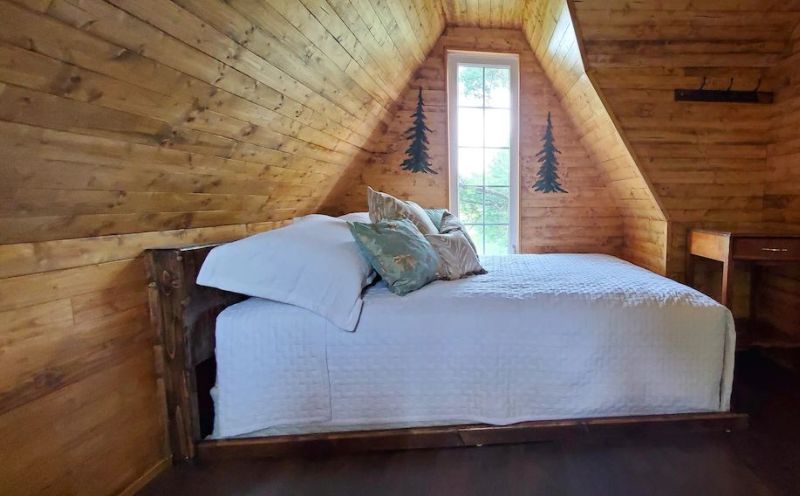 Private Designer Treehouse in Chilliwack, British Columbia
Elevated on wooden stilts, this private treehouse located on a fenced land is a fantastic weekend getaway for couples. Guests have to reach the front door through a suspension bridge. The interior space is bathed in white and gray tones with wooded ceiling.
Inside, there is a cozy custom kitchen equipped with a small fridge, toaster, induction cooktop, dish rack, French Press, kettle, salt/pepper/oil, and other spices. Next is a small love-seat and a little collection of books. The bedroom is accessed through a ladder and has two large skylights.
The treehouse has a toilet inside but the shower is located outside the dwelling. There is also a cedar deck on the back with an awesome view of the mountains, where guests can stargaze at night and enjoy coffee in the morning.
Price: $350/night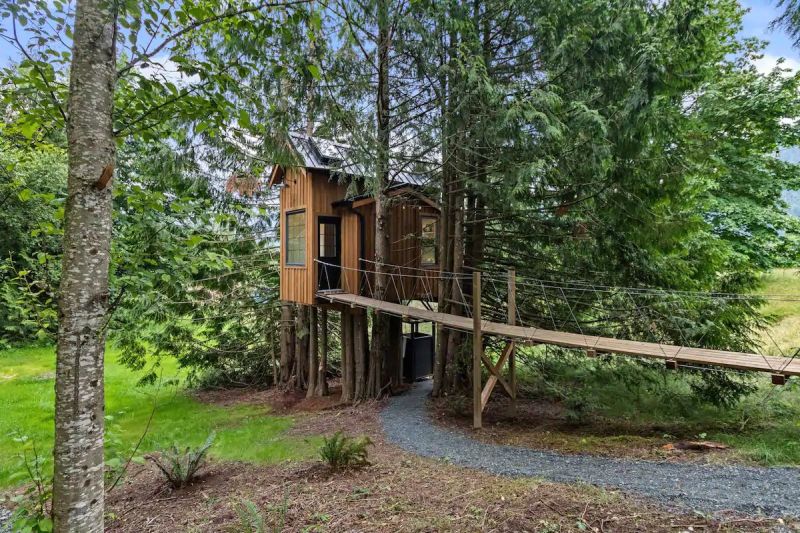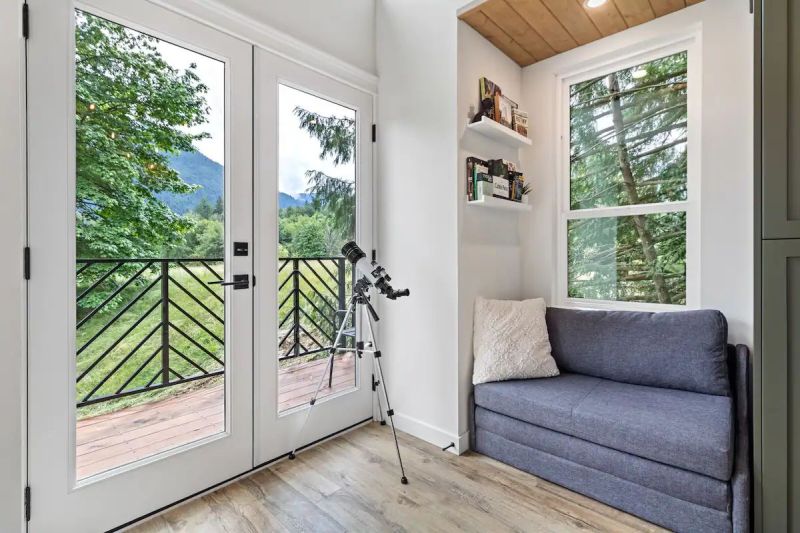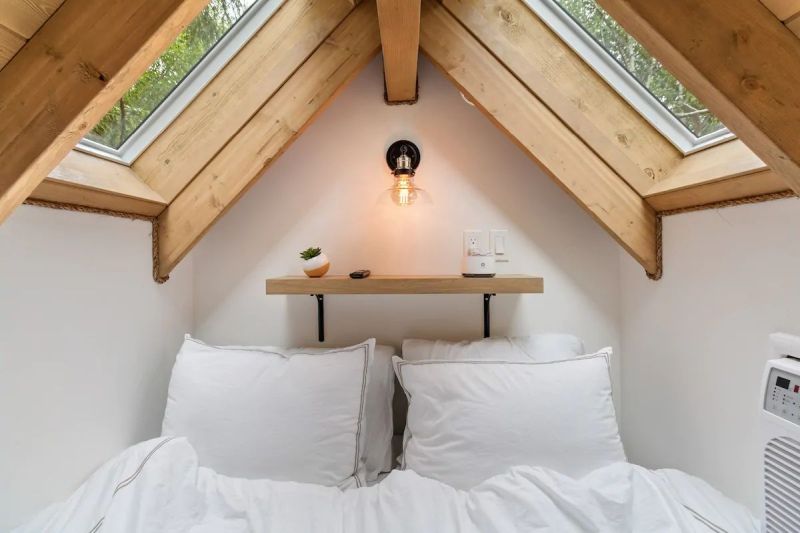 Also Read: The 10 Best Airbnbs in 2021, Good to Lure Travelers in 2022
East Sooke Tree House in Sooke, British Columbia
Located in a rainforest, this treehouse becomes one with the trees and blends in the surrounding area with its rustic exterior design, which continues to interiors as well. There are big windows to bring outdoor views and sunlight into the living spaces.
The treehouse has a kitchenette with dining space; a separate entrance bathroom with tiled shower overlooking the forest; and a loft bedroom accessible by a ladder.
Guests can spend the day hiking and exploring the nearby beaches and trails. The day can be finished off with a bath in the outdoor tub or sitting by the propane firepit on the property.
Price: $453/night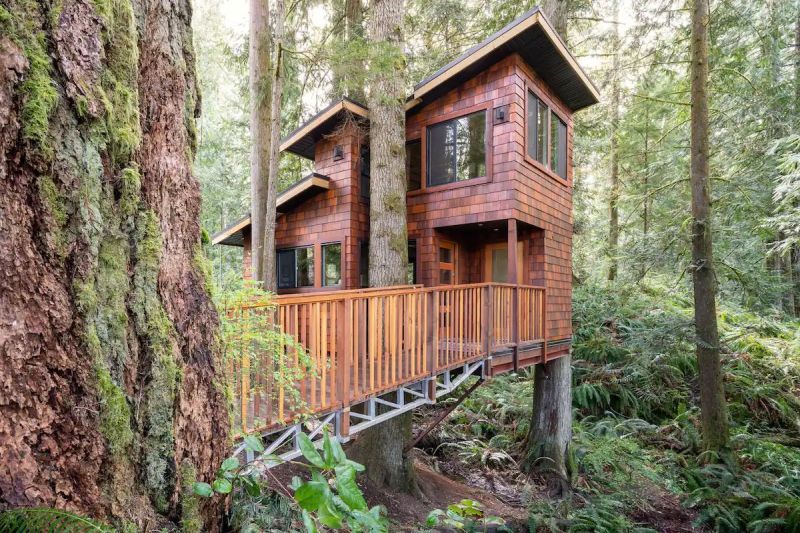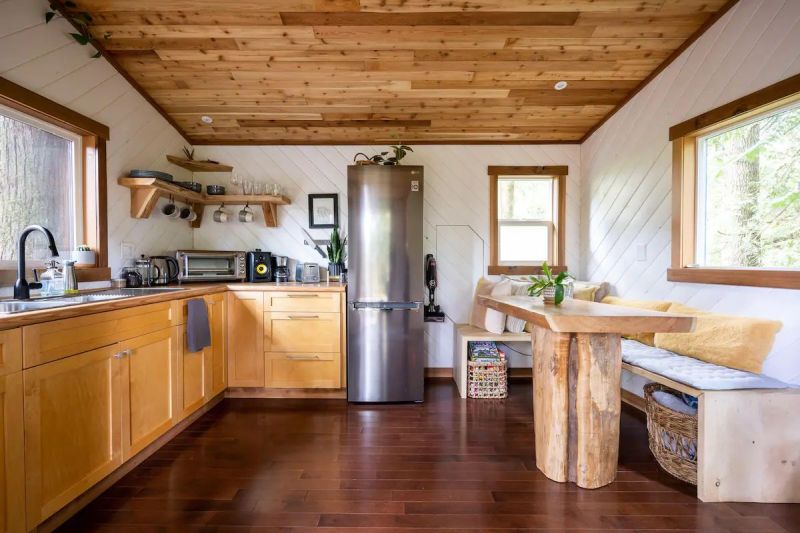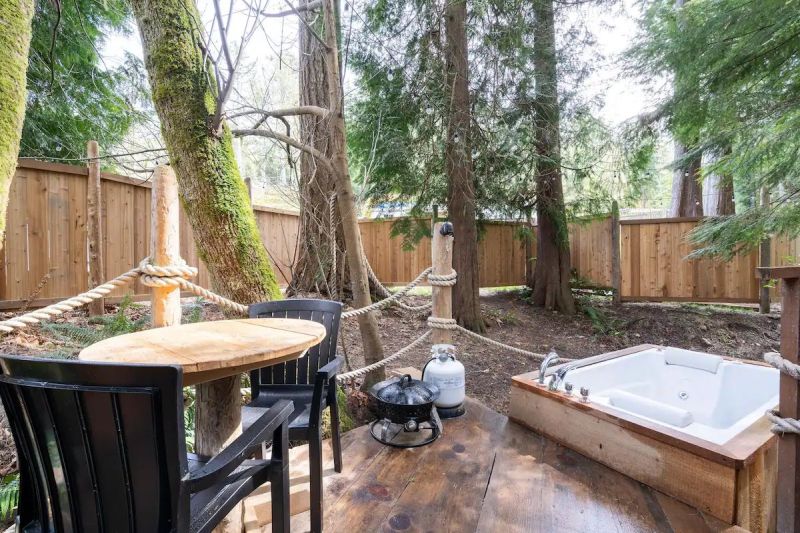 Owl's Perch Treehouse in Sooke, British Columbia
Nestled amidst large cedars and a giant maple, this treehouse is elevated 30-feet from the ground and offers stunning views of the Salish Sea and the mountains of Washington state in the neighboring USA.
The treehouse has a cozy living room with a sofa, a small kitchenette, a full bathroom and a loft bedroom accessed through a large staircase. There is also a large deck to enjoy the great outdoors.
Price: $320/night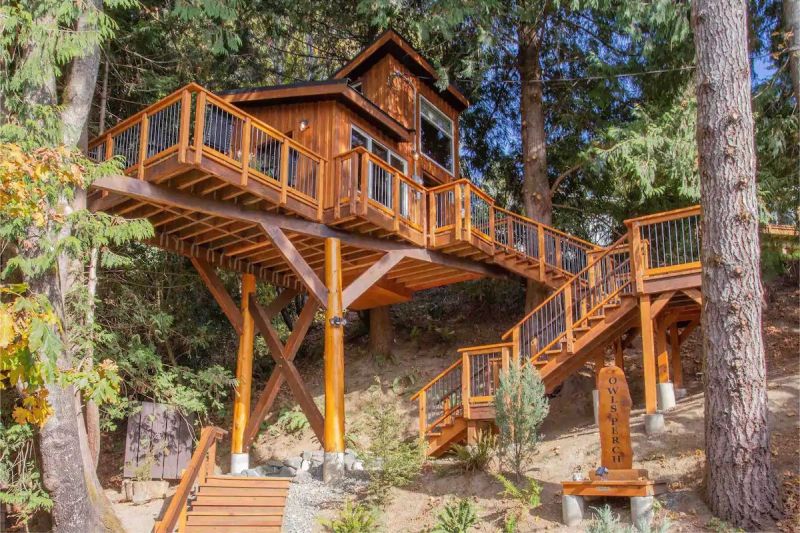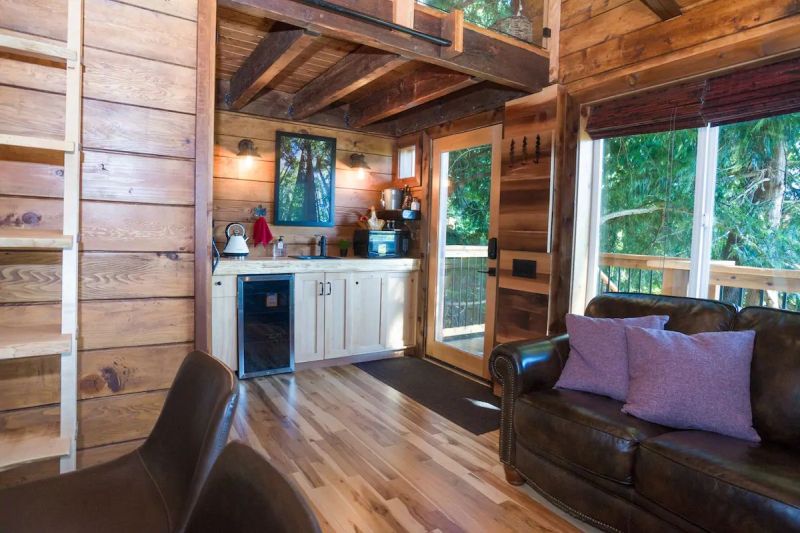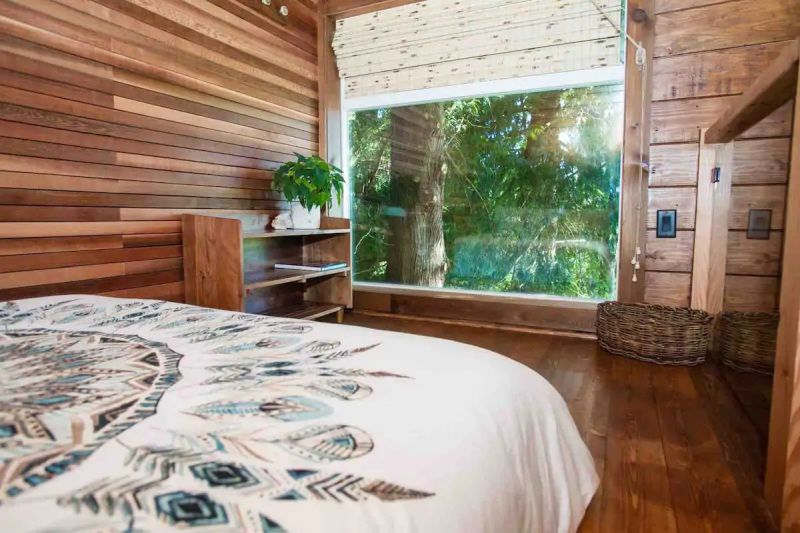 Via: Airbnb