Berlin-based industrial manufacturing firm CNC-Fertigung Gronemann is continuously refining record players output by crafting their parts with CNC machines. All this started on the day its founder Oliver von Zedlitz got disappointment with standard vinyl players, and he created Cantano, a high-end turntable for enjoying your favorite records. Recently, the company has launched its new version Cantano W that achieves neutral and vital audio output along with perfect design.
Its designers utilized innovative approach and quality materials to attain neutrality in sound, without compromising the vitality of audio. All its components are made of slate, wood and stainless steel. The base of Cantano W is made of wood-encased slate to give it a unique look. The upper part of the turntable is made of super-quality graphite of high density, while the lower part responsible for belt drive is made from black anodized aluminum. The CNC technology minimizes runout to less than 0.01 mm and leads to a low flutter.
It can play vinyl records at two standard speeds 33 and 45 RPM. The bearing of this vinyl player with low resonance axis consists of steel and solid carbide. The five longitudinal lubrication channels are equipped with lifelong oil filling to ensure perfect lubrication all the time. The tonearm can be quickly assembled and changed without an intermediate bushing. One can use tonearm from any manufacturer, while its copper wiring with silver coating enables optimal signal transmission for the ultimate audio experience.
Cantano W is available in four types of wood encasements, and each unit can be configured individually. Also, one can request for supplementing the record player with a magnetically-supported or inverse bearing.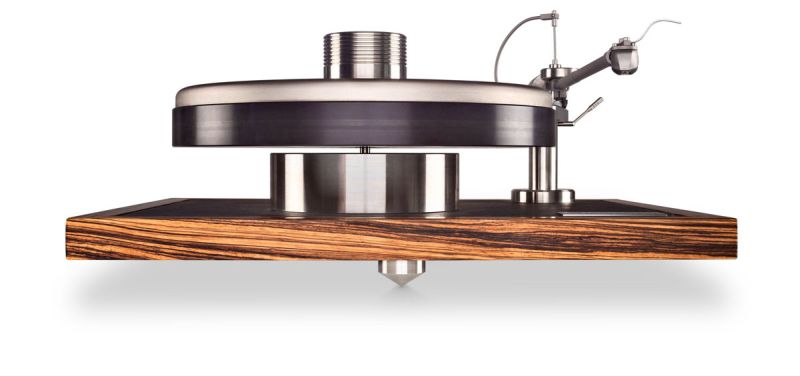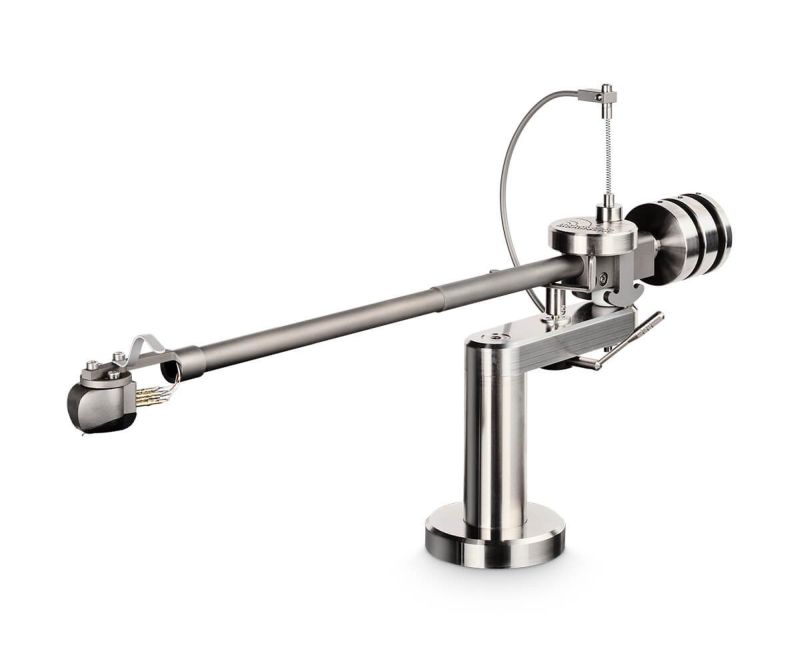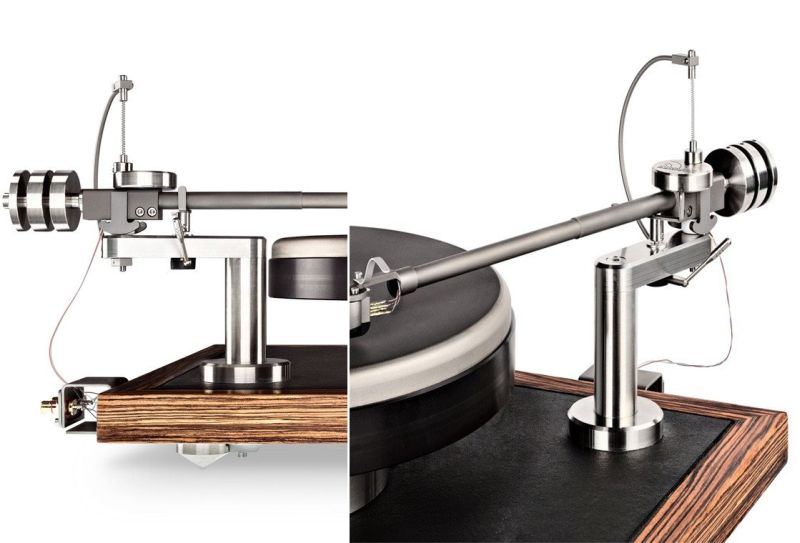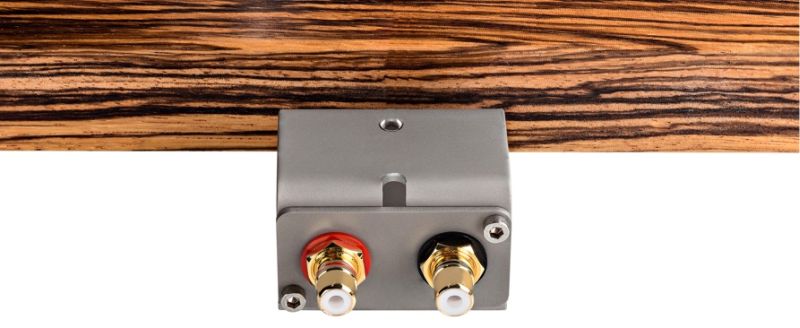 Via: GearFull