Canterbury University couple, Christoph Riedel and Anna Naygrow, spent their last summer holidays building themselves a tiny house on wheels for an affordable living. Earlier they used to pay about $130 a week for a room, power, and water. Although the cost of the flat was not too bad, but the damped and cold condition of the flat pushed them to move out and build themselves a better tiny home.
So, they bought the trailer base and second-hand windows for constructing their small house. With the help of a team at Menzshed Waimea in Richmond, the couple started building the tiny home in mid-November. The house is tucked away on flat land and it's the couple's first home that's all set to be towed 400km to Christ church for the start of the academic year the University.
The trailer is 7.6-meter long by 2.4-meter wide and the house sticks out slightly from that base. Inside the house, there is a kitchen-living room, bathroom, and composting toilet. There is also a mezzanine bedroom with a skylight, offering roof access. Plus, a spare room is in the house to store the couple's outdoor equipment such as bikes and surfboards.
On top of the spare room, there is an entertainment loft that's equipped with bookshelf, TV and bean bags. It can also function as a space to accommodate extra guests for sleepovers. The mobile home is fully-insulated and warm inside, plus everything is double glazed. For their home, the couple has even rented a plot for with power and water supplies in Christchurch. Both Anna and Christoph are working on the interior of their tiny house and wants to it be cozy and comfortable.
Christoph completes his fourth and final year of his Bachelor of Forestry Science degree, whereas Anna has put her degree on hold for a while. Both of them seem to be excited to live in their new home, which is far more comfortable and warmer than their previous apartment.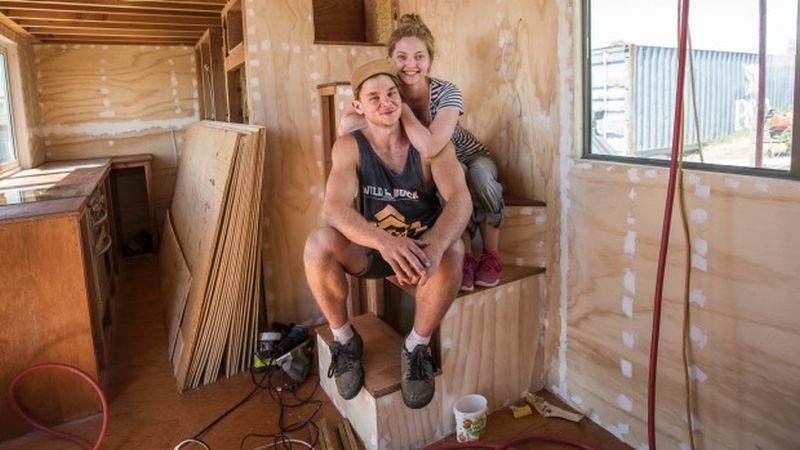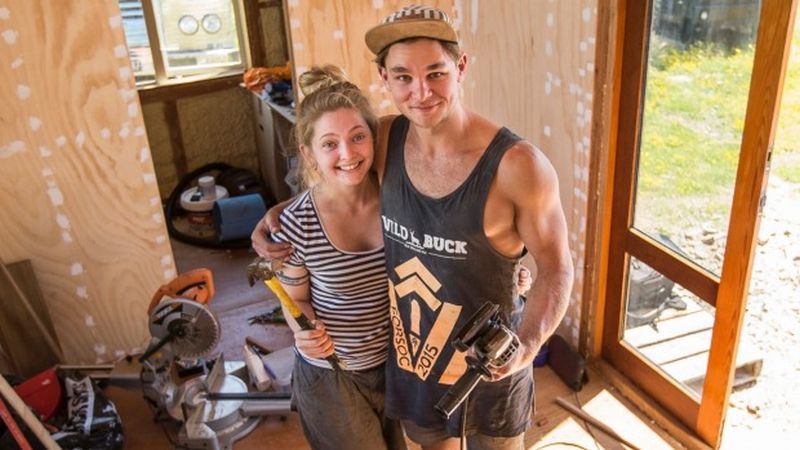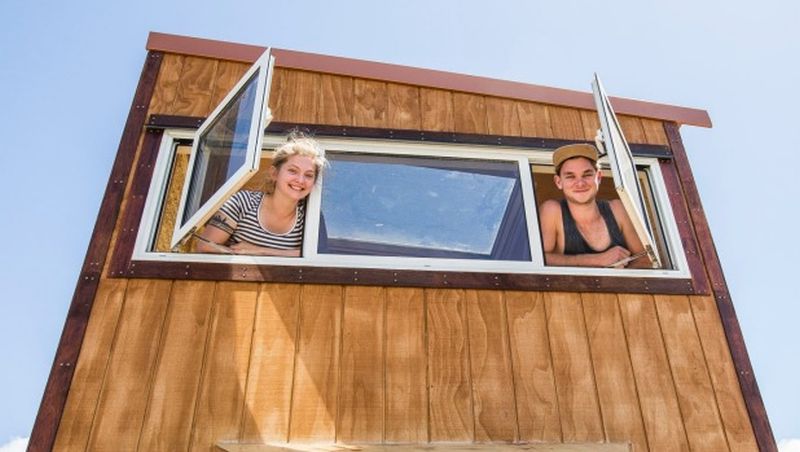 Via: Stuff