Every year TreeHouse Award Competition invites architecture students and designers to create a building structure that's remarkable to offer things that are not directly experienced in day-to-day life. This year, Skywalk House is one-of-a-kind entry in the competition by a student team of designers Jeremy Wooldridge, Kyle Chen and Alix Rohner.
The Skywalk treehouse cantilevers out of the landscape and offers stunning views of a deep South Australian valley. Structure of this unique treehouse eliminates the need for cumbersome stairs to access the treetops. This one-of-a-kind treehouse lets you simply walk right out and into the canopy, without any hassle.
The house has two modules (Living Module and Bedroom Module), which are built upon two strong Victorian Mountain Ash trees with firm supports. Both modules are fixed together with taught cabling to allow independent movement between the two Mountain Ash trees.
On the inside, living module of the house features expansive angled windows that make the room appear spacious. Meanwhile, it allows you to fully experience the view and feel closer to nature. Within the living module, there is also a comfortable bathroom, a fully-equipped kitchenette, and a cozy sitting/dining area with built in bookcases above and below the lounge.
The bedroom module has a double bed with specifically positioned windows and skylights. So, you can enjoy the setting sun or the stars without leaving the comfort of your bed. This room has built-in bedside tables, small wardrobe, and storage under the bed. Outside the bedroom, there is a private balcony that's ideal for fully soaking in the view with 250° visibility of the surrounding landscape.
In-between the living and bedroom, there is a small courtyard to provide a wonderfully enclosed space for relaxing and enjoying the view and breezes. It is one of the amazing treehouse designs that we have seen so far. We won't be surprised if this entry wins the competition this year.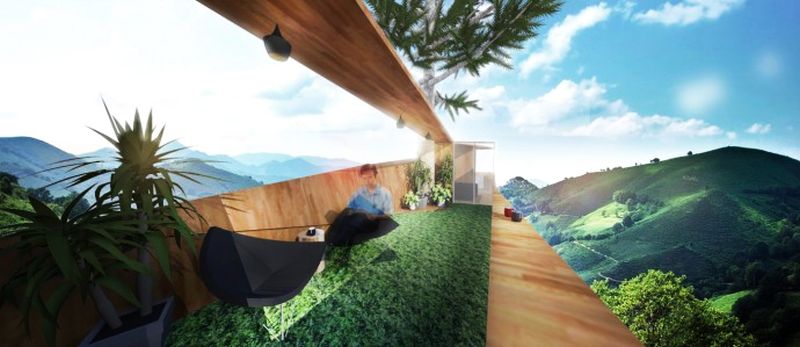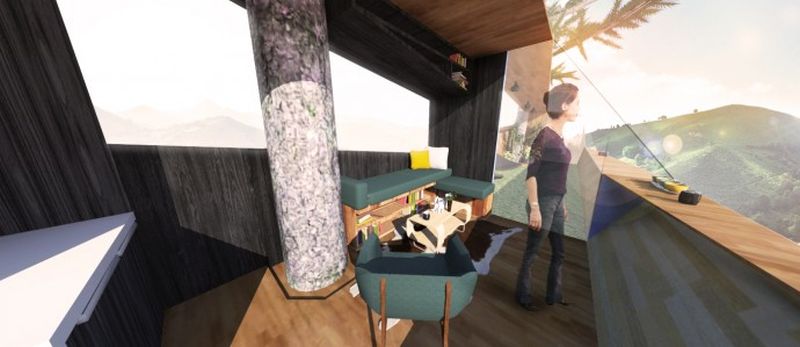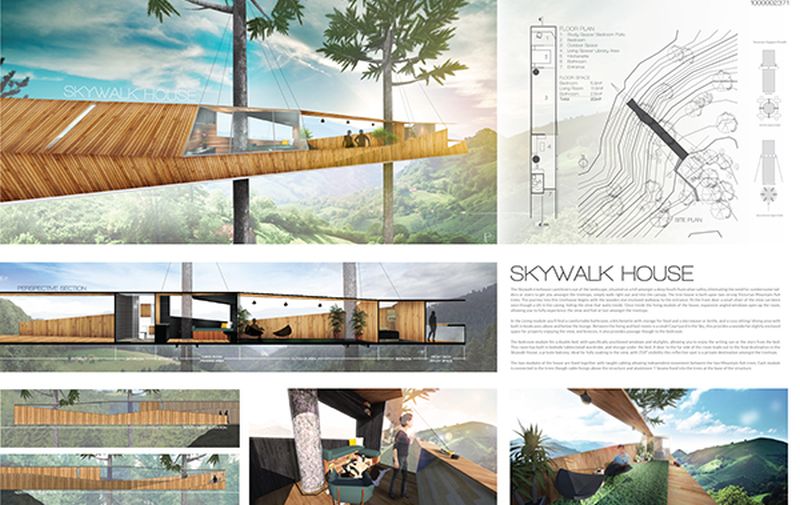 Via: Behance