Capod'opera has unveiled its latest Decor Collection of customizable bathtubs, which boast beautiful exterior with textured etching. The bathroom collection is designed by Alessio Bassan + Silvano Pierdonà. The entire lineup is made with original materials, which are beautifully sculpted with sophisticated finishes. Each piece is unique in its own way, as its layout can be personalized according to the most private and personal spaces.
Each bathtub from the collection is made out of solid surface mounted on a single block, which can be designed as per the customer's preferences. Combining elegant and functional design of bathtubs, the Decor bathtubs lineup is perfectly in line with the extreme decorative style that has always characterized Capod'opera collections.
These elegant patterned bathroom fixtures are meant to turn a washroom into wellness area with a friendly atmosphere. The decorative bathtubs can complement any modern bathroom interior, looking for versatility, and the best part is that each piece can be customized as per individual tastes.
Measuring 220 x 120 x 52-centimeter, the bathtubs can easily be mounted into any small or large space bathroom areas. Meanwhile, their sober layout will bring sophistication into modernist bathing rooms.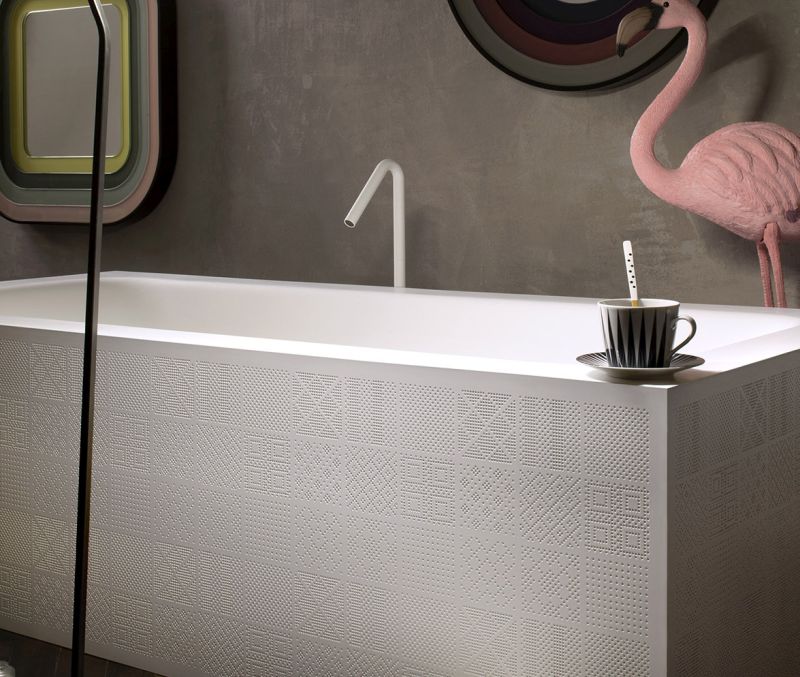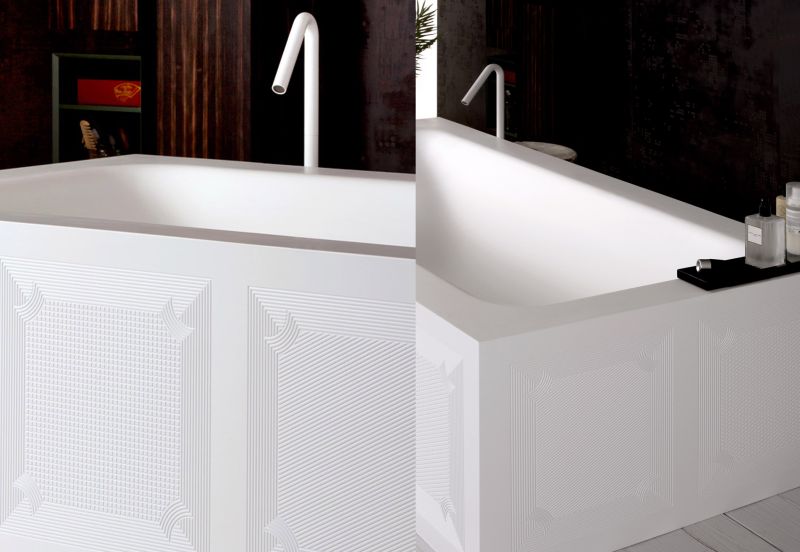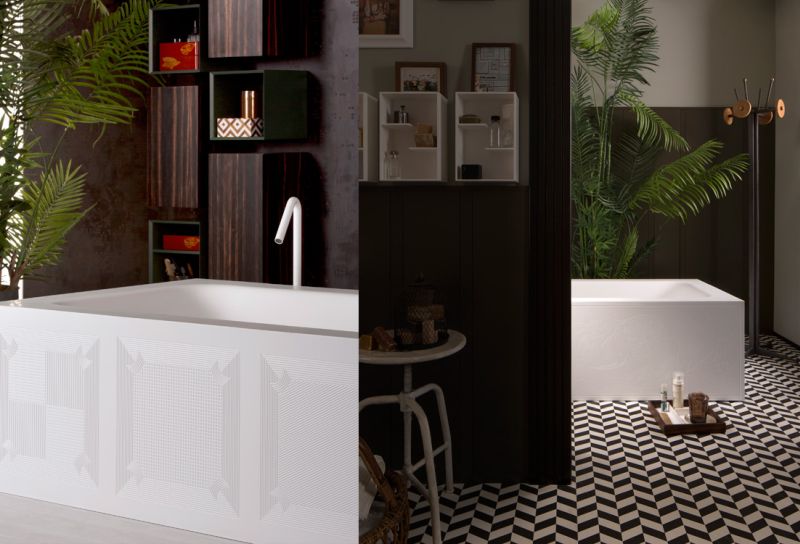 Via: Infurma