It is a pointless idea to go out camping if you don't get too lazy to lounge around in a hammock. But what if you can't find suitable trees or a spot where you can hang your hammock? And sleeping inside a car might be fairly common for most of us, but it is not a great way to get a good night's rest. Simply because they are not designed to accommodate an adult's stretched-out body. Don't you worry as long as you have Car Hammock's niche accessory in your automotive toolbox, as you've always got a backup.
This $64 Car Hammock is created considering the most prudent traveler and can be set up right inside your car. So you don't need trees, poles or stands to hang it on. It is attached to four different points outside your car wrapping around the front and back of your vehicle, within just five minutes. You can set it up in any four-door sedan or SUV (including small and mid-sized models) and is sturdy enough to accommodate two grown individuals.
The only thing you must watch out for (before installing your Car Hammock) is to make sure that you have all the headrests readjusted in a proper position so that you don't hit them while you are hanging up in your car hammock.
The Car Hammock is a workable solution for travelers who are planning a car camping trip, and for those who want to save some money during their road trips. Furthermore, it works as a lifesaver for drivers who love alcoholic beverages and are smart enough not to drink and drive.
Car Hammock is for sure the best option that'll turn your vehicles into a hospitable place to sleep in comfortably when the need arises.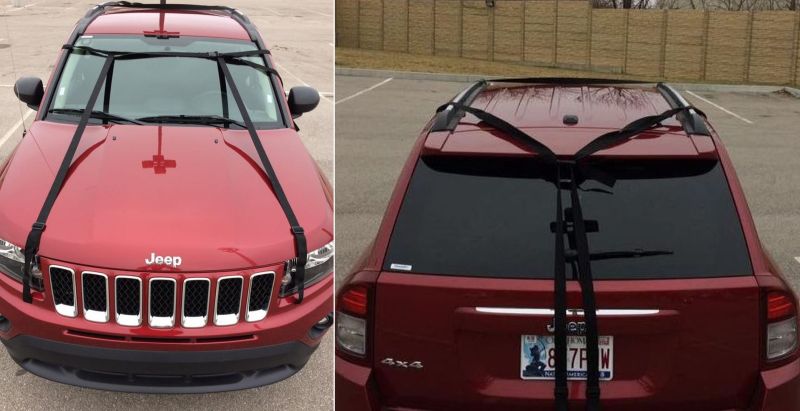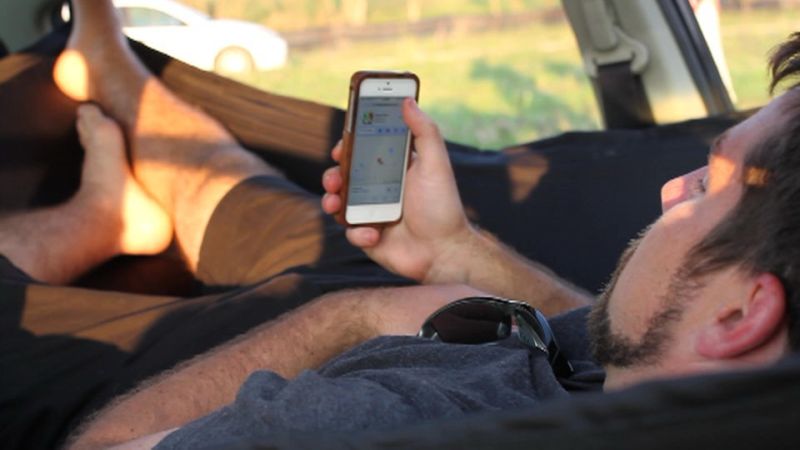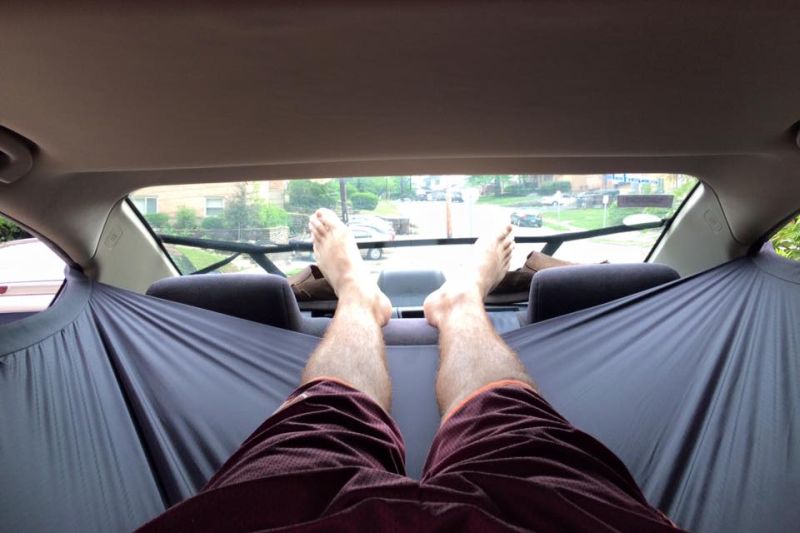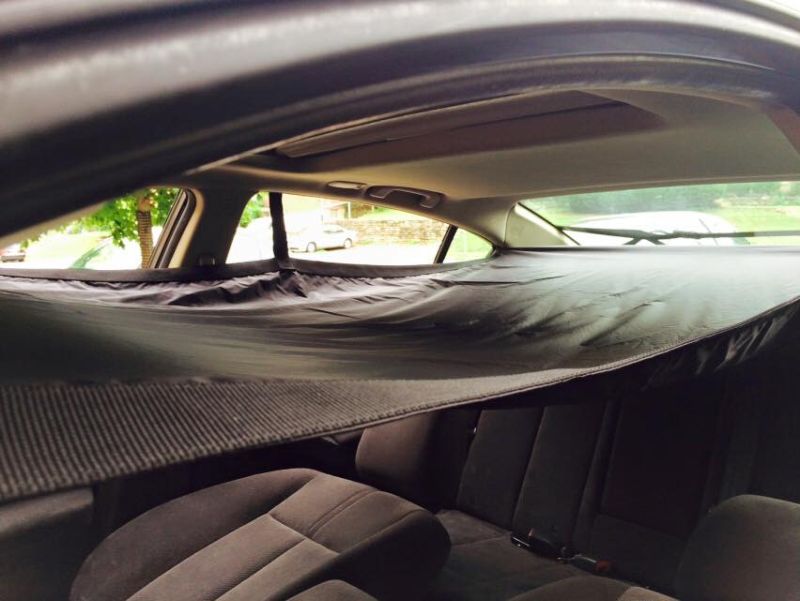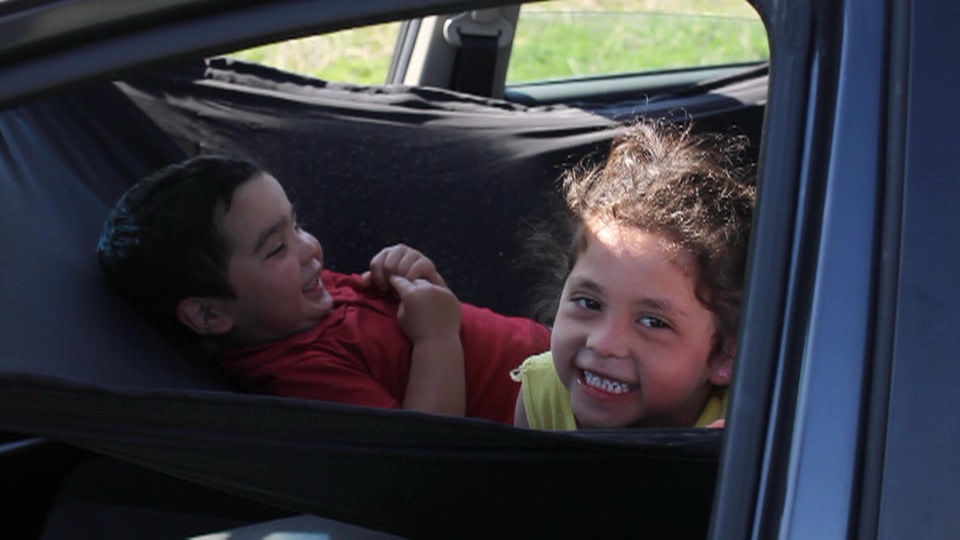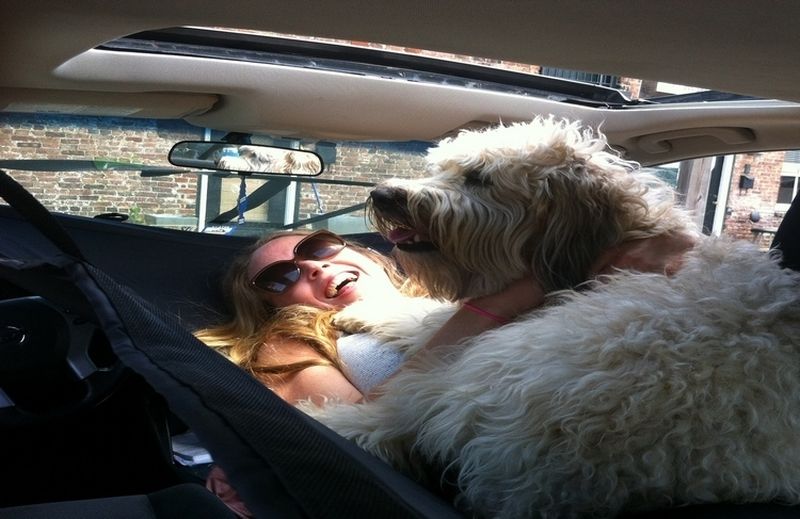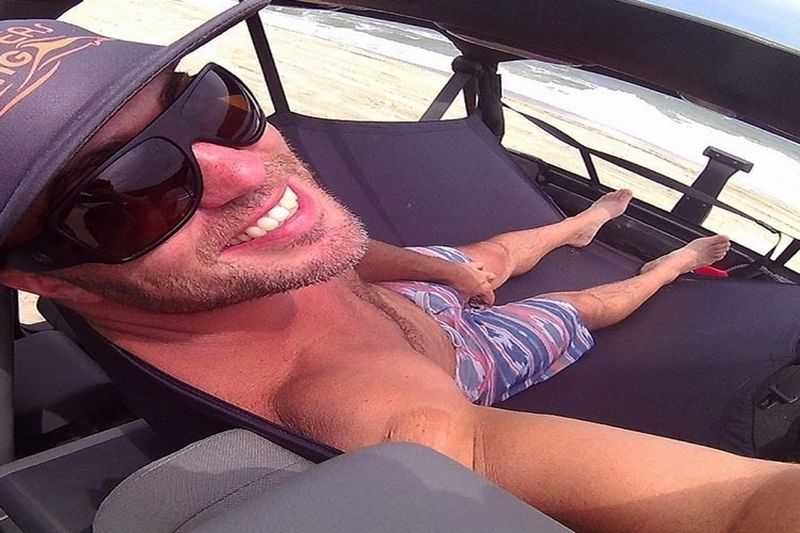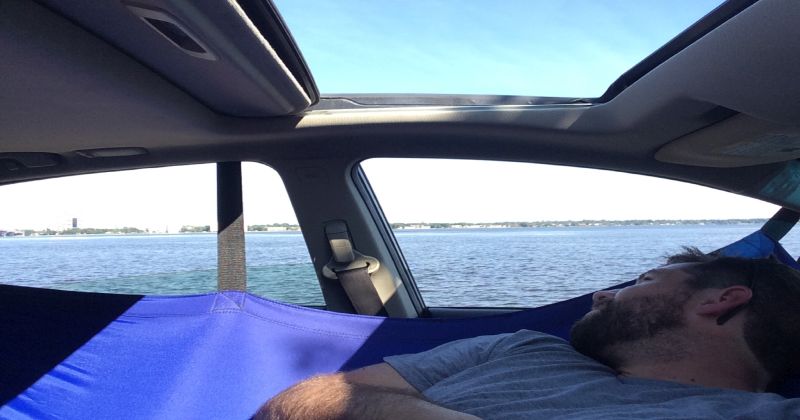 Via: CoolThings