Illinois-based ceramic artist Tim Kowalczyk has reimagined things thrown out in the trash as artistic ceramic sculptures. These creative creations may appear to be made out of distressed cardboard (some of them even include realistic details like stickers plastered on them) but are actually sculpted out of 100-percent ceramic.
Why ceramic?
According to Kowalczyk, ceramic has the ability to transform into any form, texture, or surface. Therefore, he selected this material to replicate real objects with a sense of purpose, priority, and preciousness. The different objects created by the talented artist are cardboard mugs, cardboard plates, polaroids and tin cans – all are carved entirely from clay. The resulting pieces look so realistic that it's difficult to find out they are made out of clay until one holds them in hand.
Inspiration
Kowalczyk graduated with an MFA from Illinois State University in 2011 and now works as ceramics instructor at Illinois Central in East Peoria, IL. He draws his inspiration from objects and materials of little value including used cardboard or crushed tin cans. Using clay, he recreates these items into detailed sculptures to memorialize. Every minute detail of these ceramics makes them come alive. For instance, you can see the "Please Handle With Care" stickers or the used Scotch tape on these ceramic creations, giving the illusion of holding two pieces of cardboard together.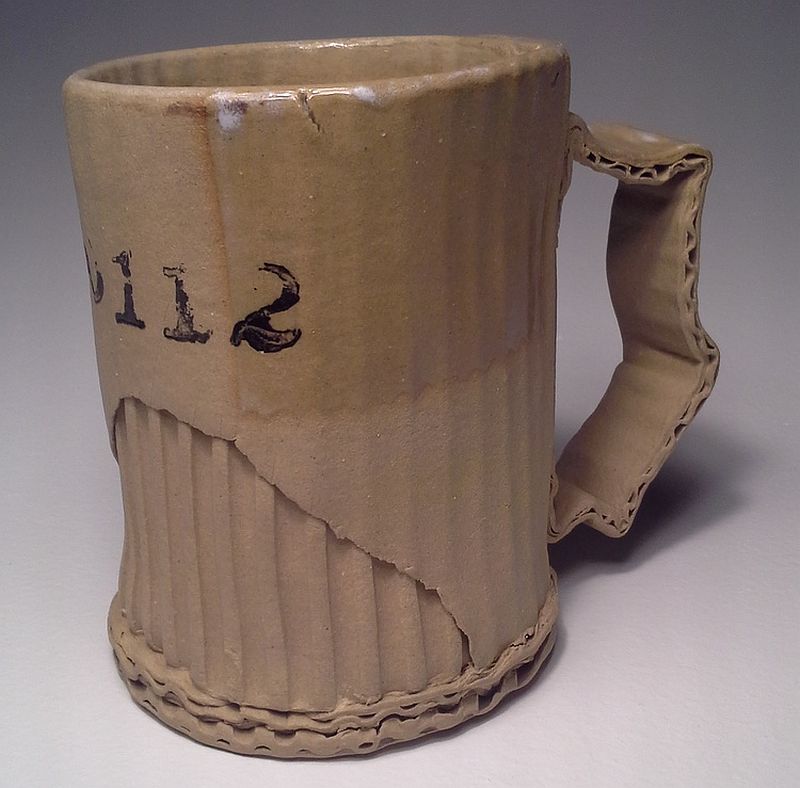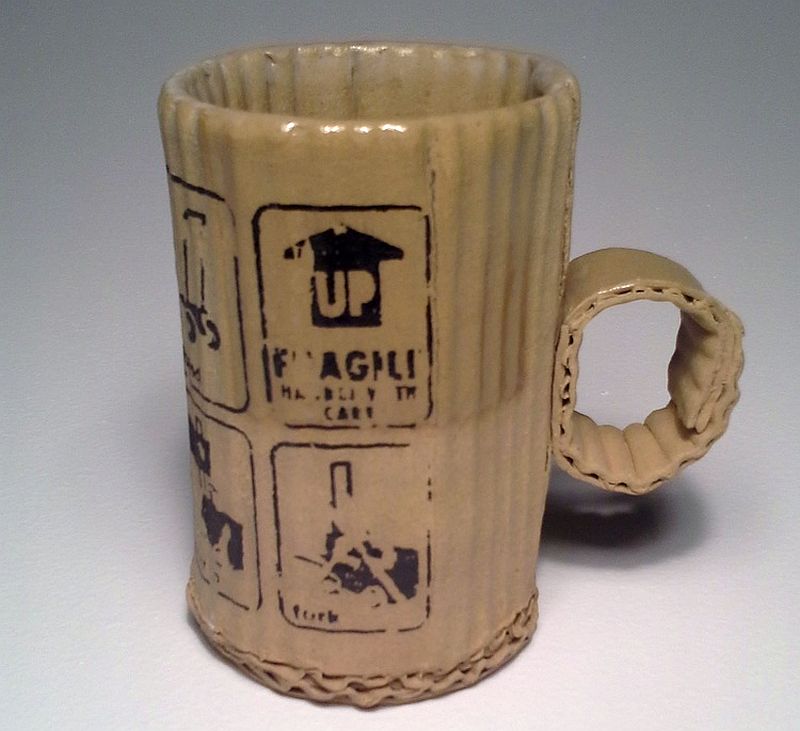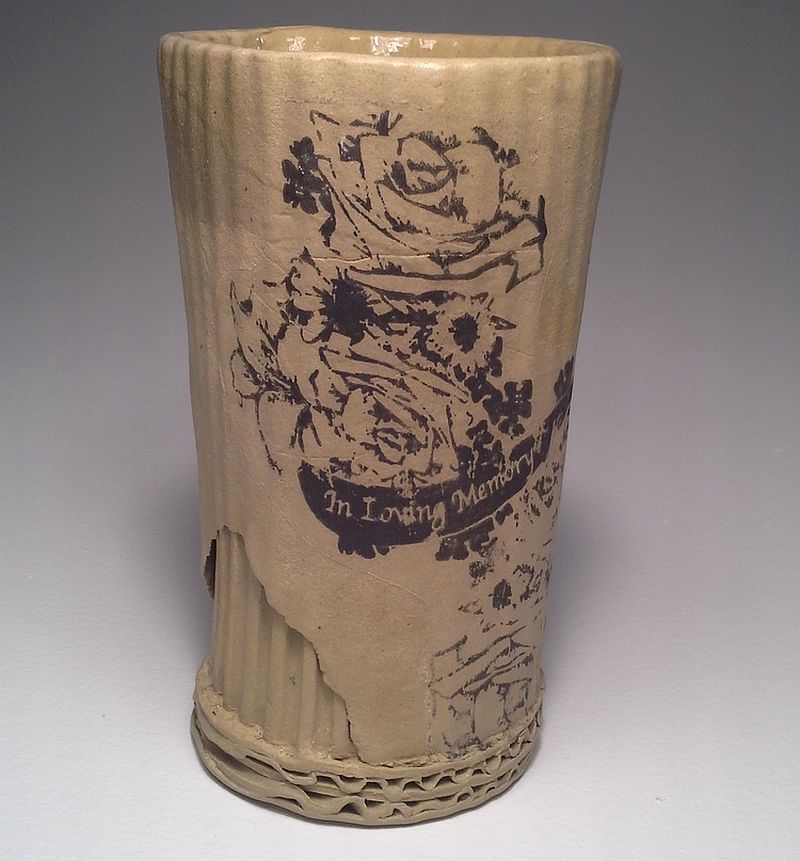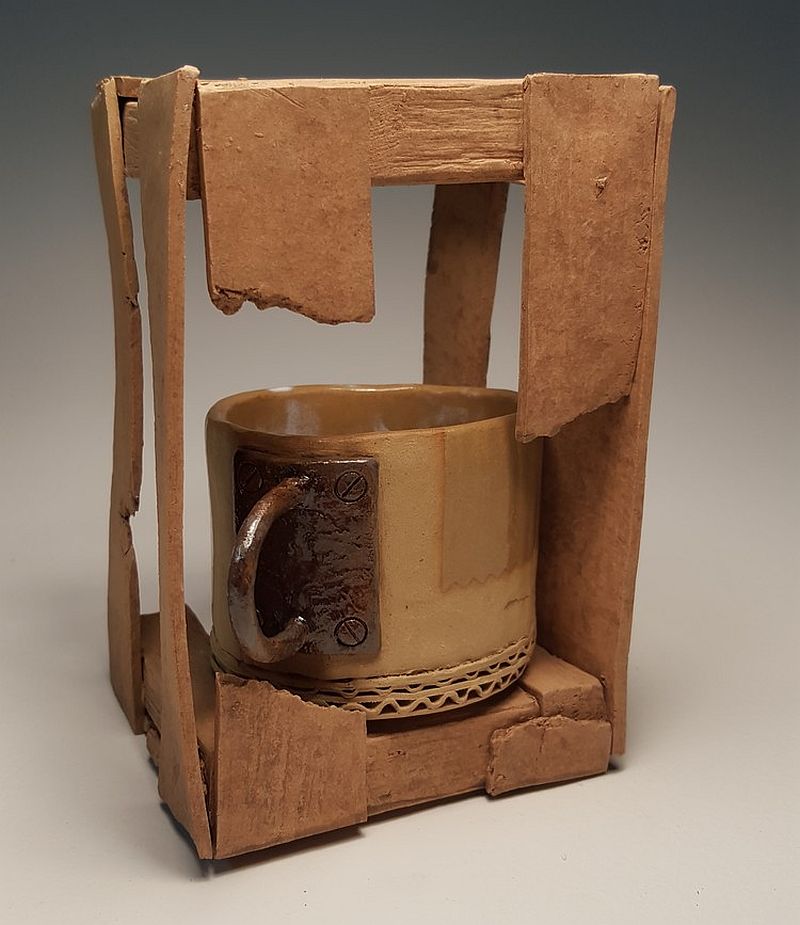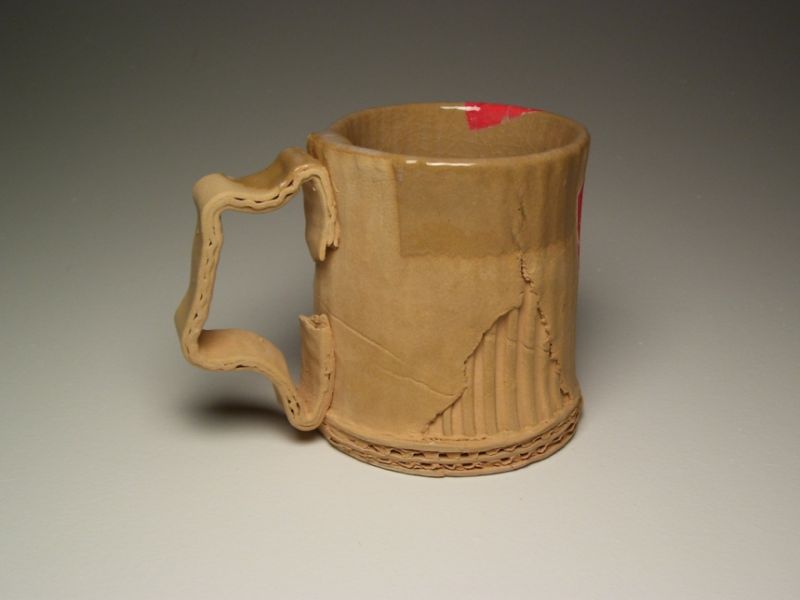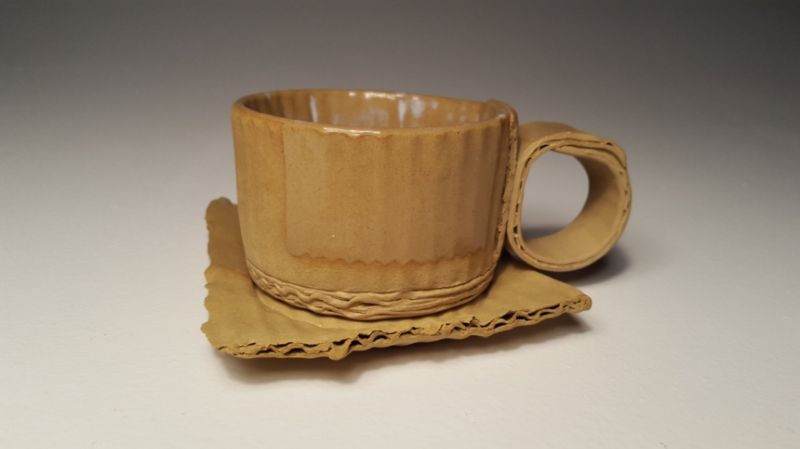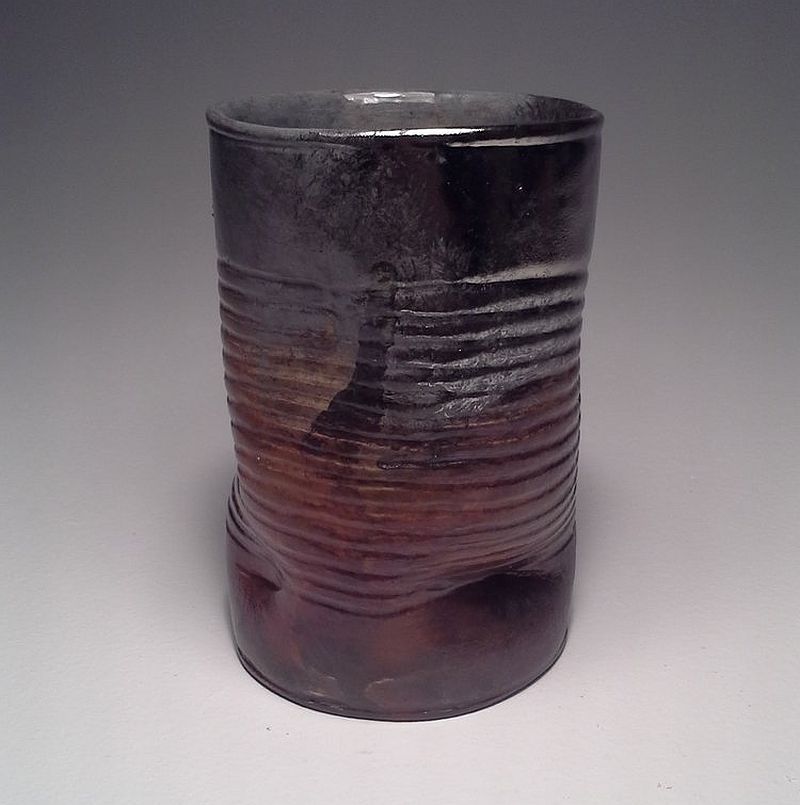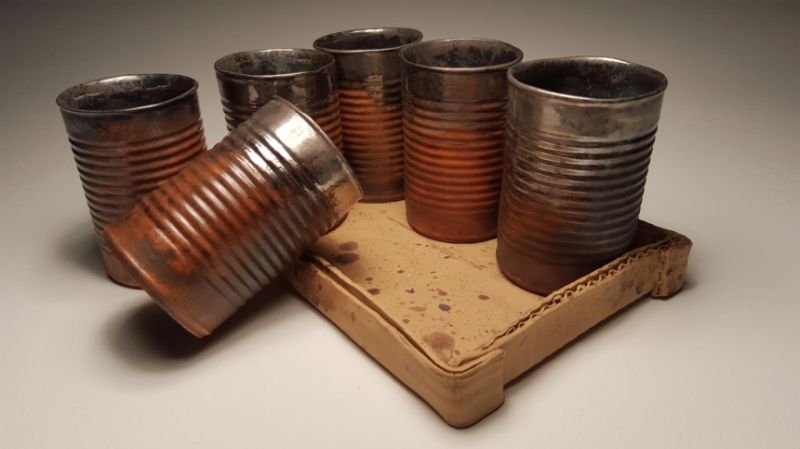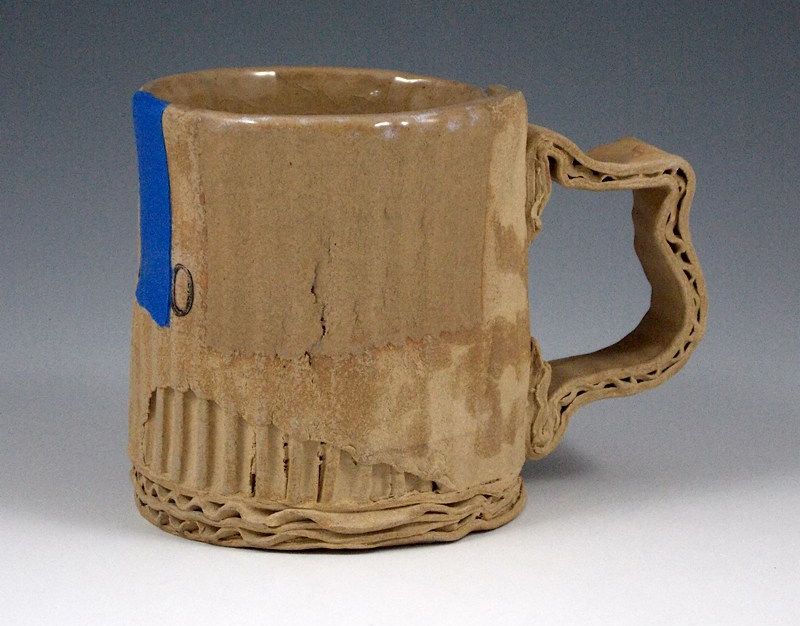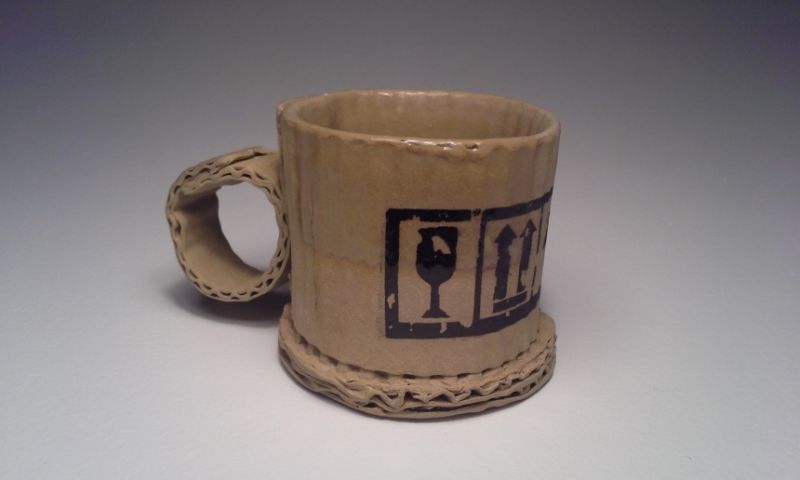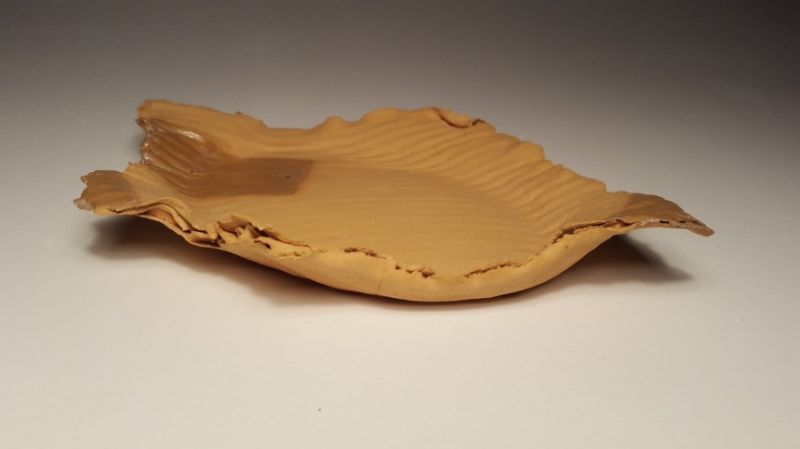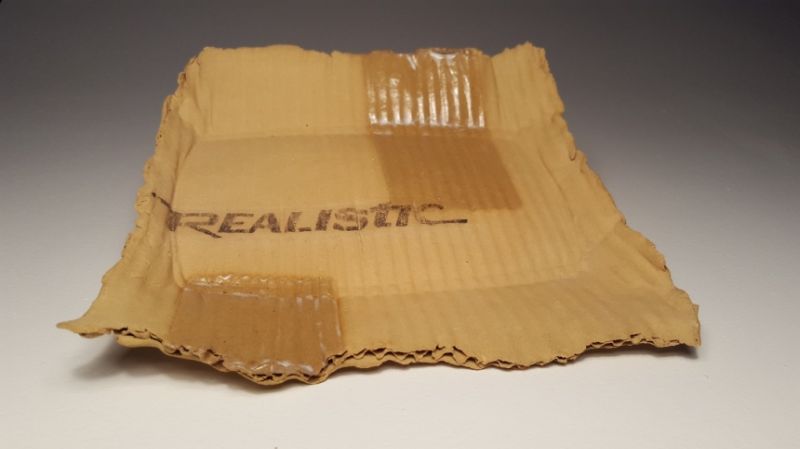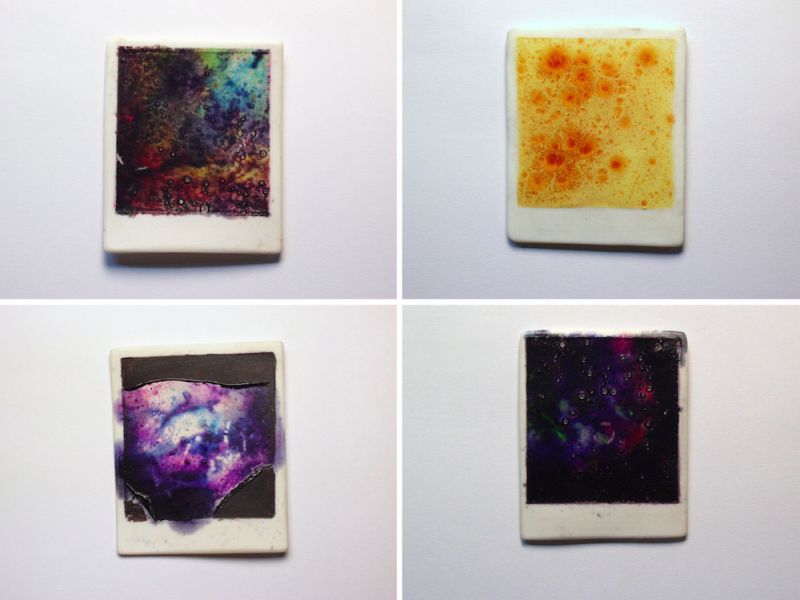 If you'd like to see more of his work, head over to his website or at Companion Gallery where he is represented.
Via: Colossal