Japanese furniture designer Piano Isola has created space-saving furniture called Carmella Counter Sofa for Hirashima, Japanese furniture manufacturing firm. Well, it is not exactly transformable furniture, but the sofa unites a table with ample storage space at its back. The sofa comes in an elegant design that blends your study space within the living room.
On this simple yet stylish sofa/desk you can enjoy watching a movie with your family or do your work on the laptop over the desk attached at its back. If you have children, then while working on the table you can also keep a check on them when they're playing in the living room or watching their favorite program on television.
Beneath the table top there is sufficient space to neatly stack-up your books or files. Besides all that, the desk can also be used as a dining table for two to enjoy their meal while watching TV.
The counter sofa/desk comes in two hardwood finishes – Walnut and Oak, offering a wide range of functionality in your living room. It is suitable for those who are looking for multi-purpose space saving furniture for their home.
The sofa costs about ¥ 325,500 ( ~ US $3,132), but don't get your hopes too high because the sofa-cum-desk appears to be available only in Japan.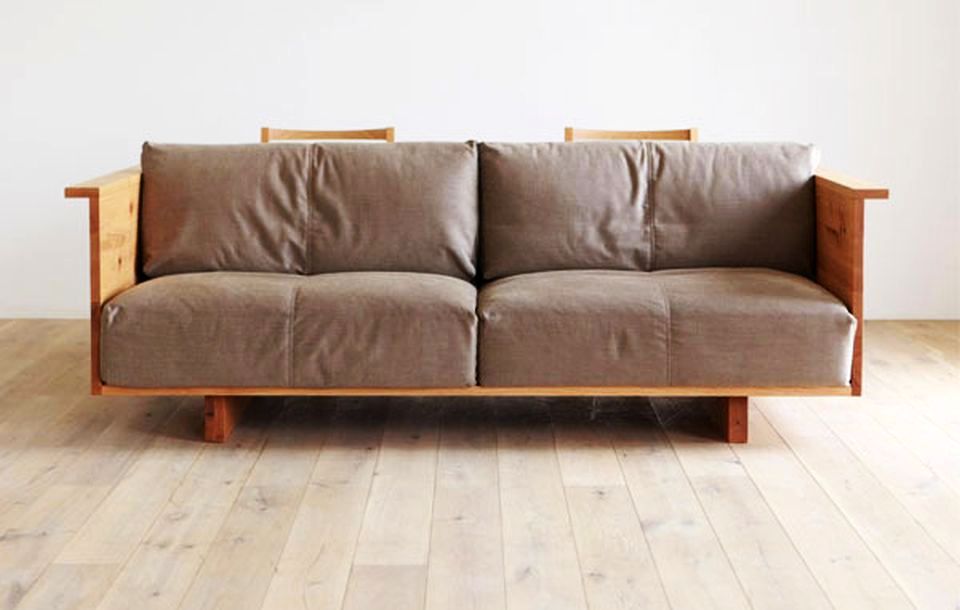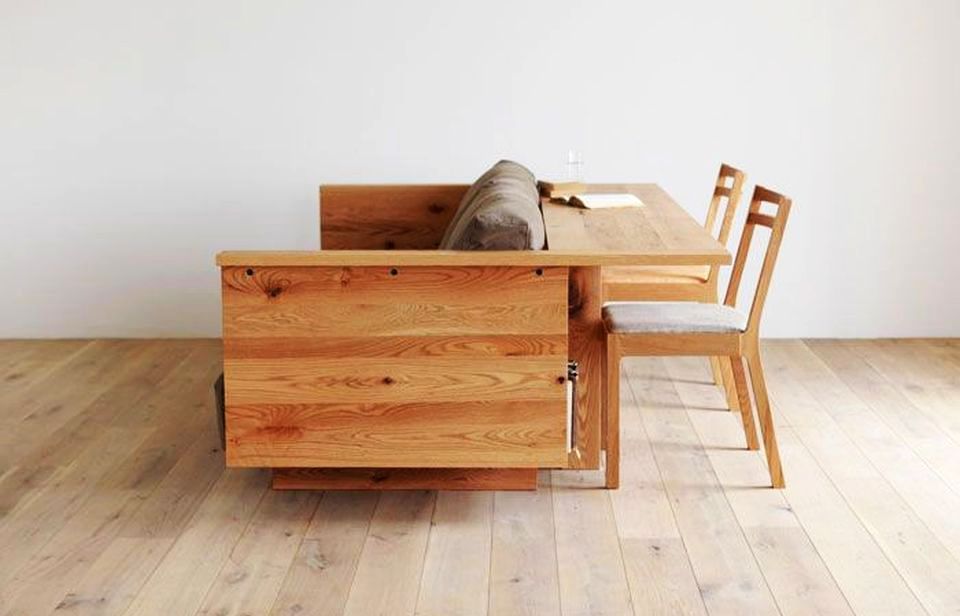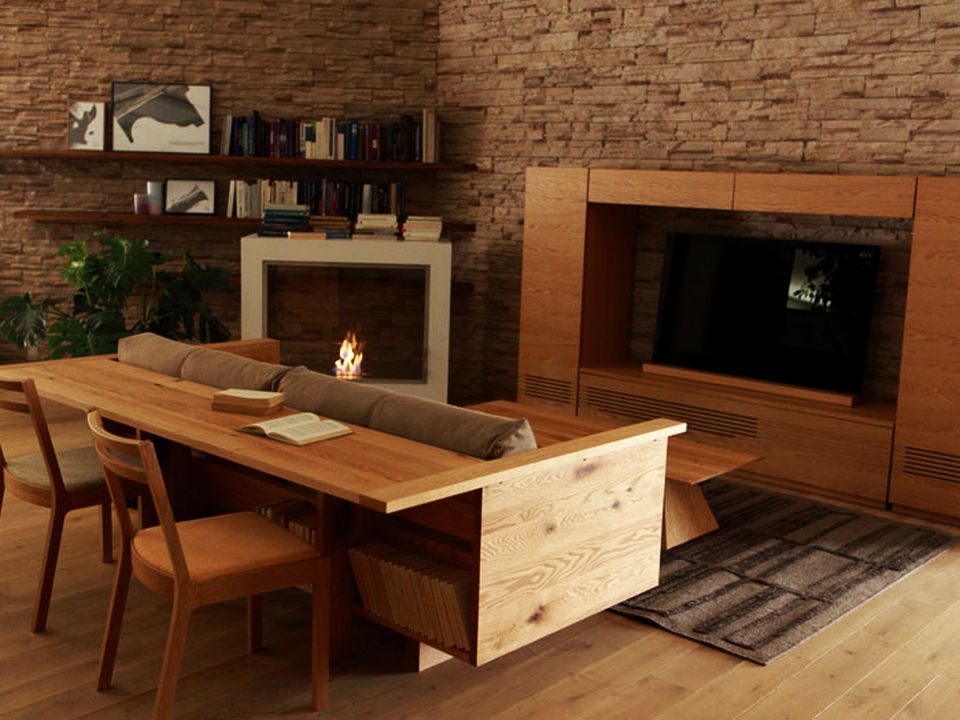 Credit: Ideasgn