Car camping is favored by many travel enthusiasts around the world; most consider it a better alternative to camping tents. From rooftop tents or SUV tents, there are a number of choices available on the market. If you want something more convenient, this new vehicle-attaching tent from Nevada-based company MOGICS is perfect for you.
Designed to elevate the car-camping experience, it sports a cubical shape that makes enough space to sit and stand inside the tent and allows moving into the vehicle easily. Named CARSULE, this pop-up tent literally creates an entire living room in the outdoors.
It measures 2-meter high, which means one can stand inside comfortably. It makes space not only for sleeping but you can also sit, stand, and work in the area. The height also enhances the thermal efficiency of the tent.
The CARSULE's frame comprises two metal spring loops that run along the outline of the side panels. These loops are connected to each other by four aluminum rods. The tent structure is anchored to the vehicle's rear door with an adjustable anchor strap for stability.
Also Read: Monolith One Man, All-Season Inflatable Hammock Tent Can Pitch in 15 Seconds
Enjoy a new car-camping experience with CARSULE car tent. One person can install it in 2-3 minutes against the rear of a car, and it can even be installed separately. When folded, it compacts down into a rounded package that can easily be stored in the car boot.
Unlike most car tents, it has multiple screen windows to provide unobstructed outdoor views. Interestingly, it is compatible with a variety of car models including hatchbacks, minivans, MPVs, SUVs, and station wagons which further enhances the worth of the camping gear. It is available for about $379 at Elves Factory.
Just like most of MOGICS' products that were crowd-funded, the CARSULE car tent was also a successful project on Kickstarter.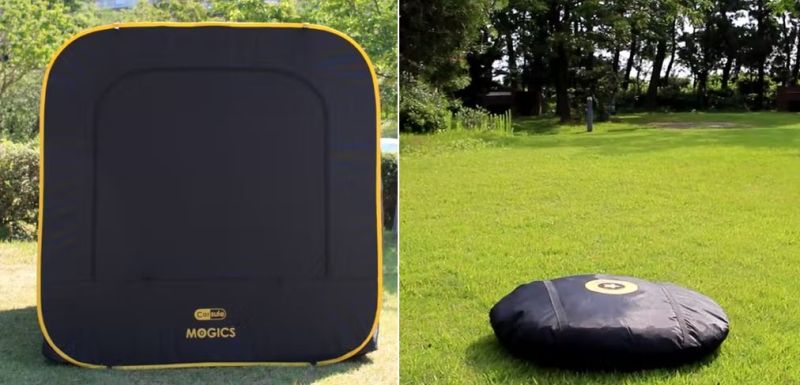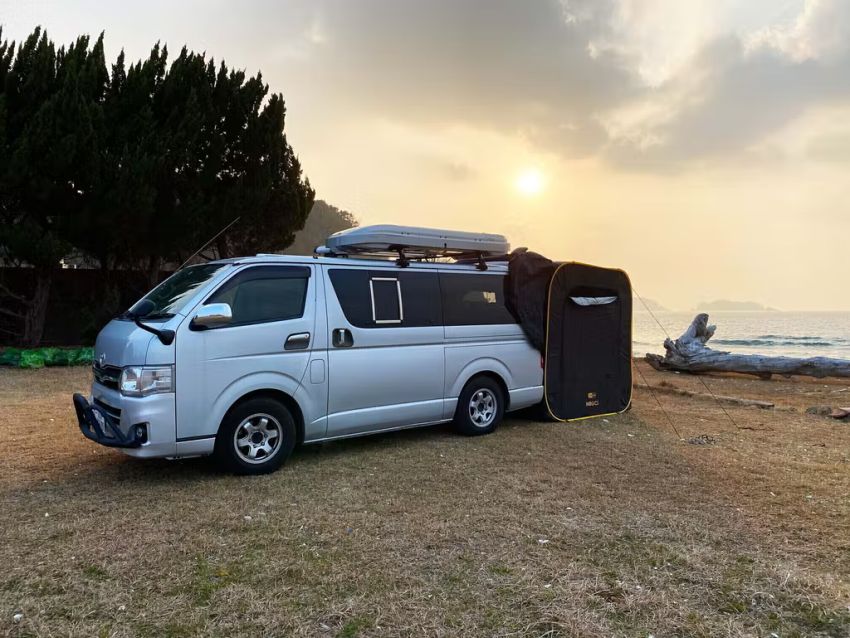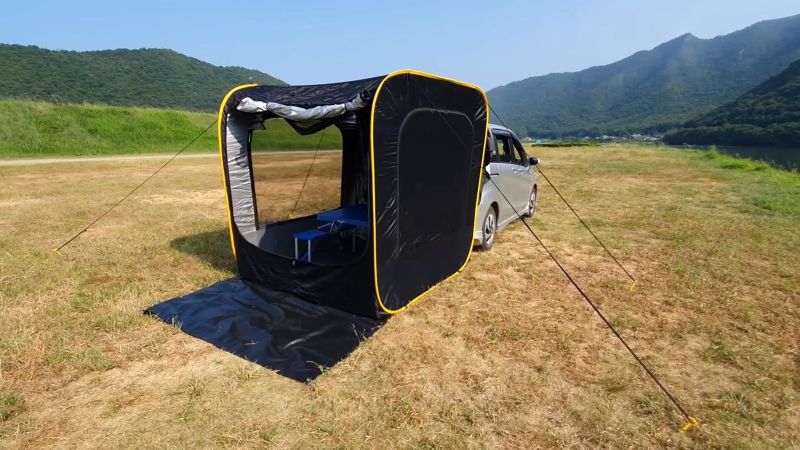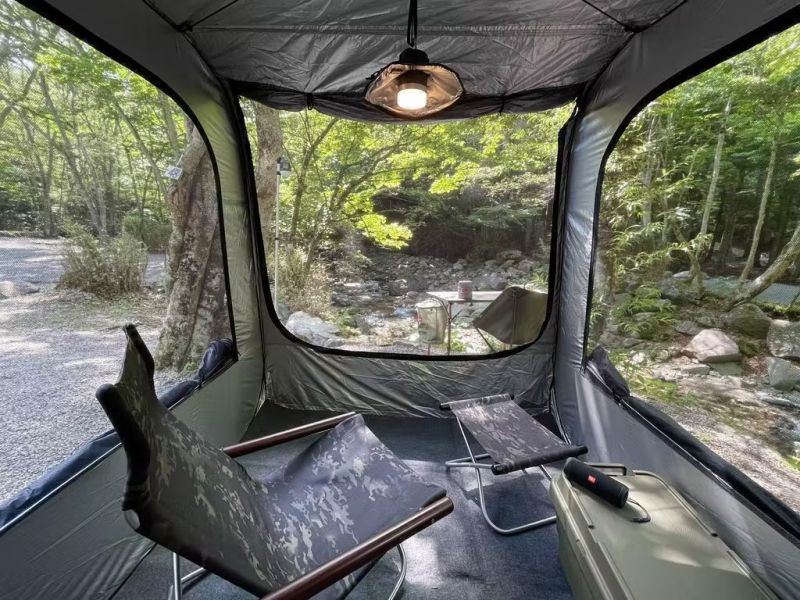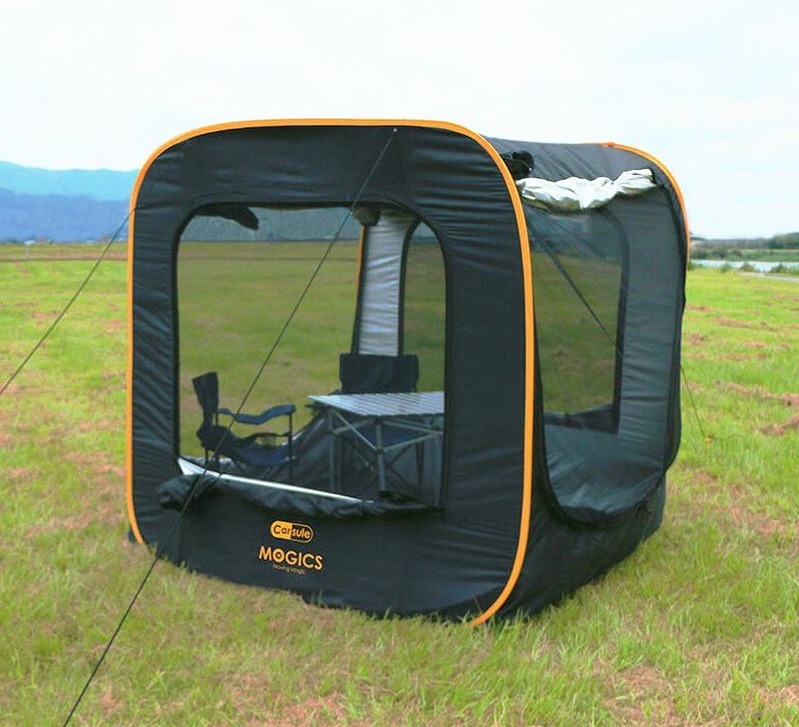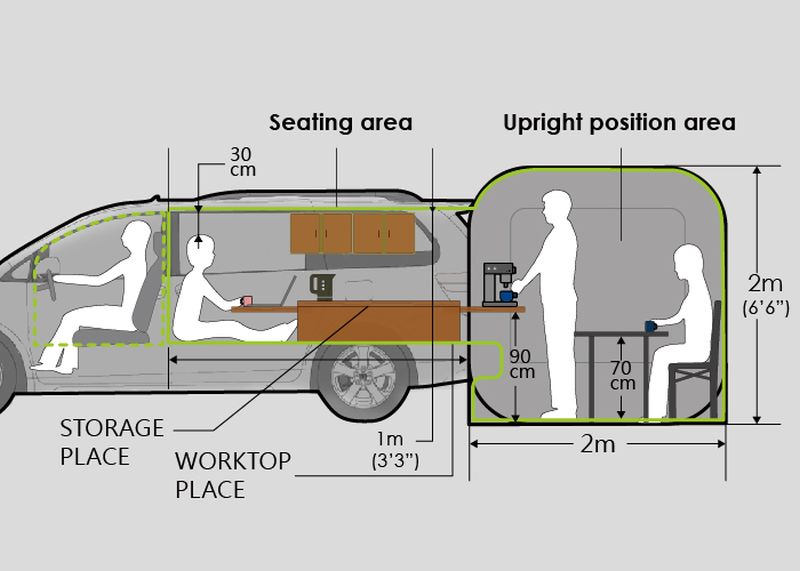 Via: designboom