There are so many ways to give your interiors a unique and an ultra-modern look. While emphasis is usually on the centerpieces and other items, the ceiling lamps are a unique way to accentuate the indoor design. Since, corrugated cardboard is becoming increasingly popular among lighting enthusiasts, designers are using this dirt cheap material to create amazing cardboard lighting fixtures.
Created by Wisse Trooster for Cartoni Design, the eco-friendly Cartoni 900 cardboard lamp is a wonderful way to compliment your decor. With graphic elements clearly visible, this modern pendant lamp comes with power-packed customization options, a lot of features highlighting layers of recycled corrugated cardboard, and an energy-efficient LED light which forms a blend of minimalism and style.
Also Read: Corrugated cardboard handcrafted into functional lampshades
Weighing only 900 grams, the Dutch designer has created this impressive lamp with cardboard layers that are placed between two veneer layers, giving the lamp a unique design and an edge. The innovative design allows the users to install it on its own, or connect it with a large set of multiple lightweight floating lamps.
The pendant lamp design made its debut at the VT Wonen & Design Fair, and also appeared at the Dutch Design Week in October 2017. You can also find the lighting fixture at the brand's shop in Amsterdam and online store for approx. US$500.
So, if you're someone who likes to give a quirky edge to your home, or any of your other commercial spaces, the cardboard lamp design is just what you need to enhance the look.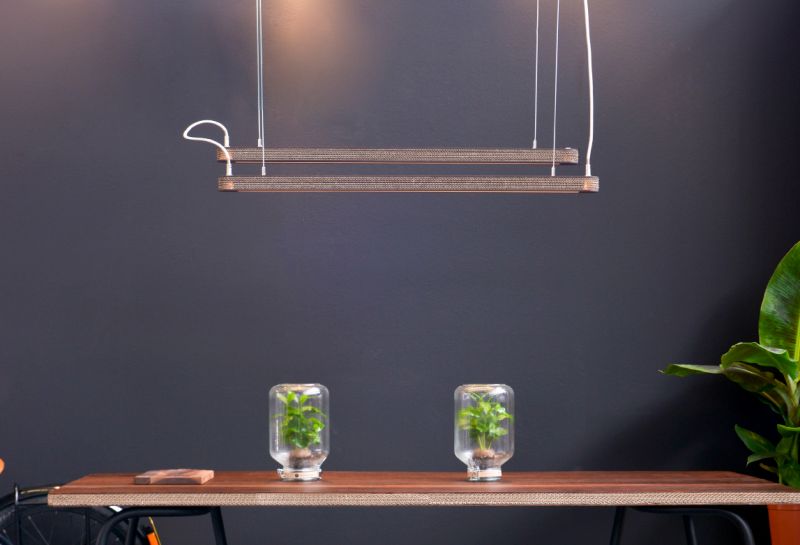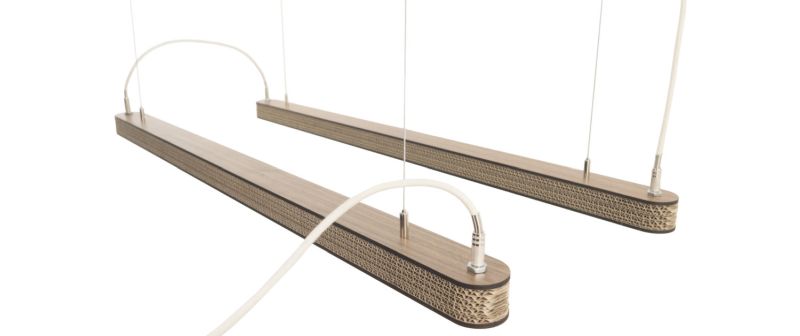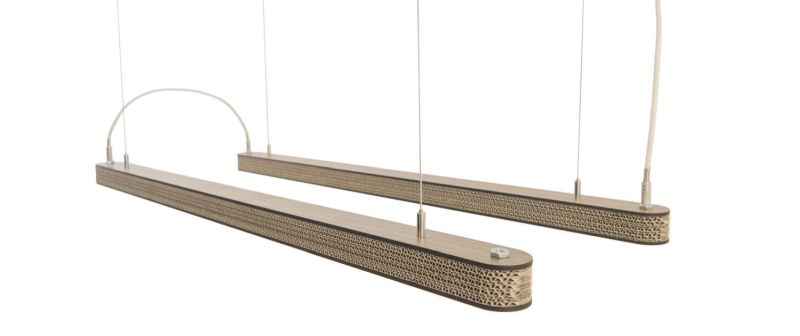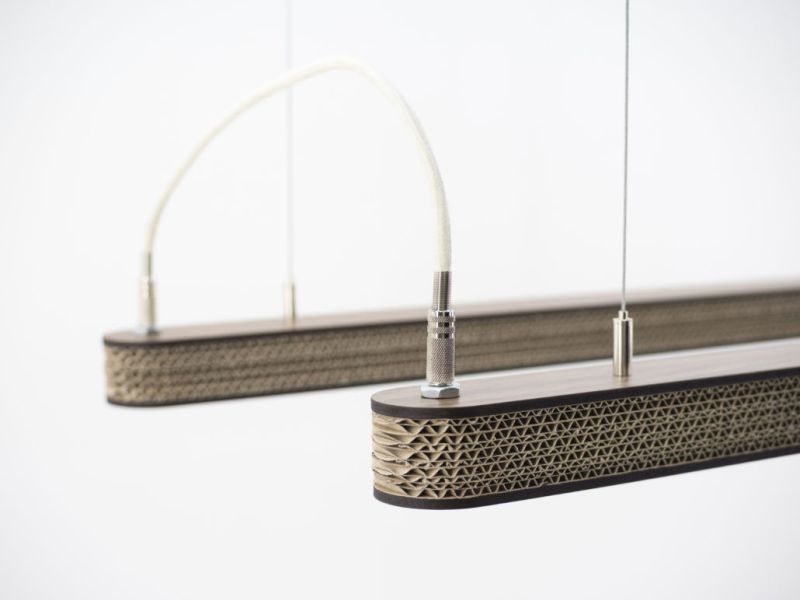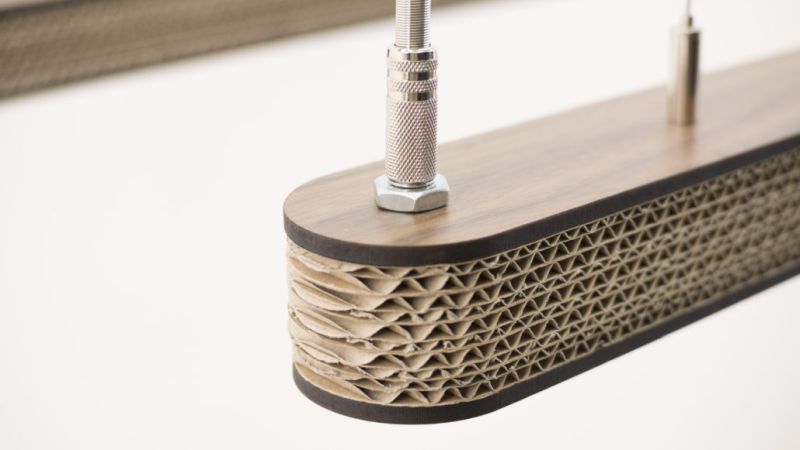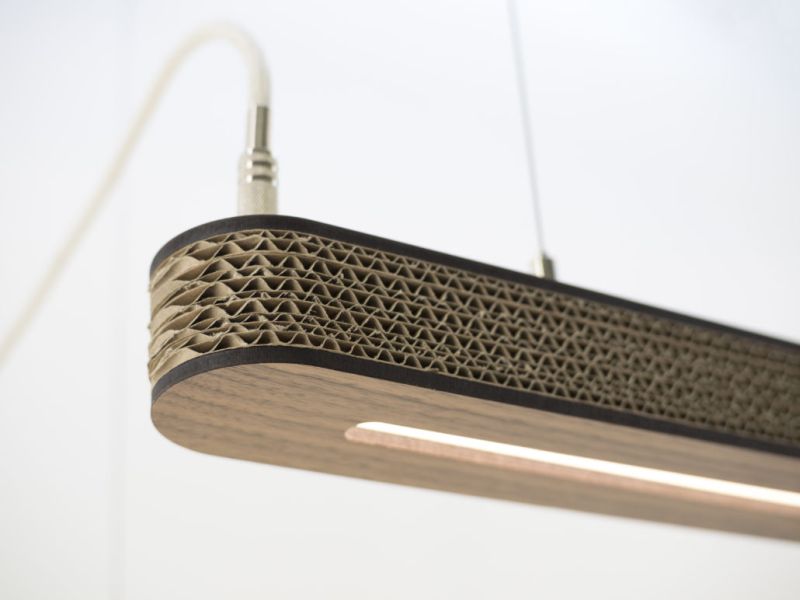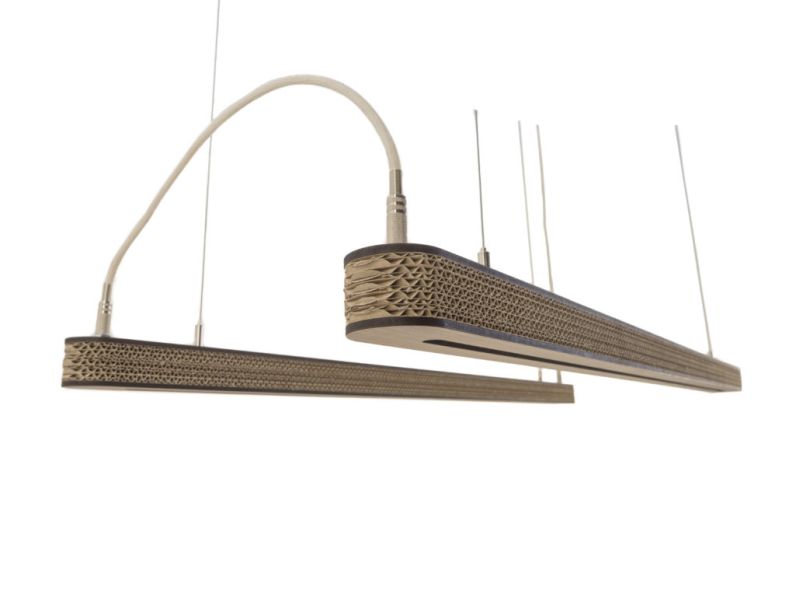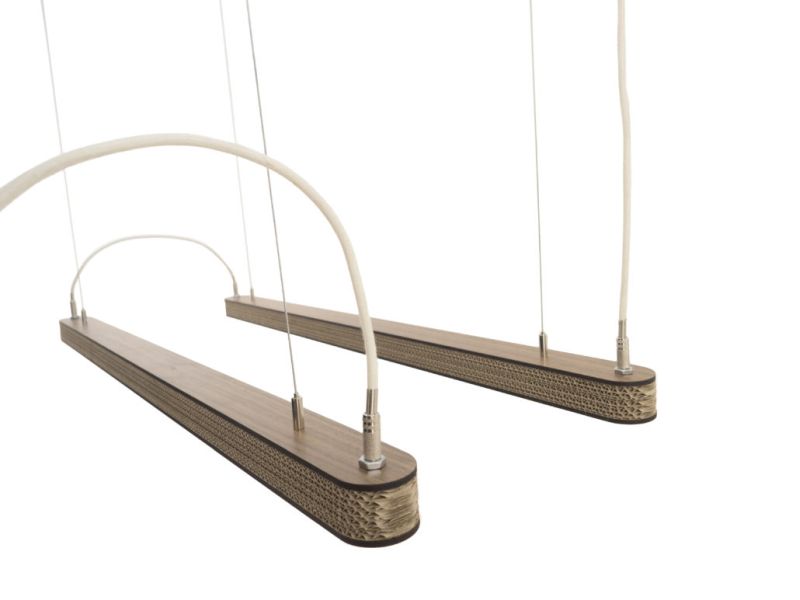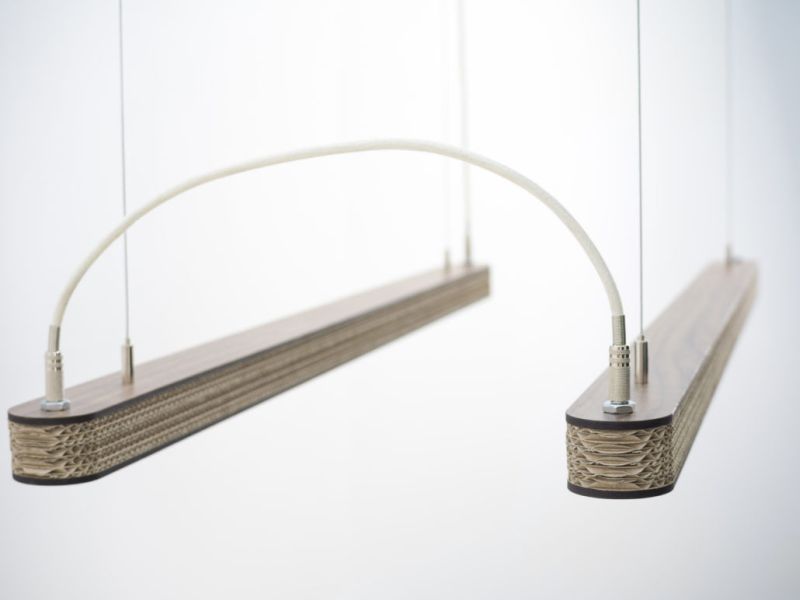 Via: Upcycledzine