Since carving a pumpkin is easy, it has ruled as the main decoration item in Halloween for years. However, for the past few years, the attention is shifting toward pineapples. The tropical regions have an abundance of the fruit and the rough exterior gives it a spookier vibe in tone with the festivity. The fruit is easily available, cheaper and effortless to carve; moreover, you can utilize the scooped out pulp to make smoothie or piña colada.
So, if you want to give pumpkin carving a break, carve a pineapple jack-o'-lantern instead this year. The procedure is quite simple:
Take a pineapple. Neither very raw nor very ripe. To remove the leafy crown, cut an inch below the leafy portion
Using a pineapple corer hollow it and take out the pulp, leave a one cm thick layer to carve on
Carefully cut out the ghoulish designs using a knife. Clear the insides, pat them dry with paper towels
Put a candle inside it and place the leafy crown back on
Your pineapple jack-o'-lantern is ready to scare off the kids. Told you, it's that simple.
To give you food for thought, we have compiled a pictorial of some of the finest pineapple carvings – draw inspiration and go on to try your hand. Be careful and have a spooktacular Halloween.
Also Read: Beyond Pumpkins: 8 Fruits & Veggies You can Carve This Halloween
This adorable pineapple jack-o'-lantern will surely add light and style with fruity smell to the atmosphere.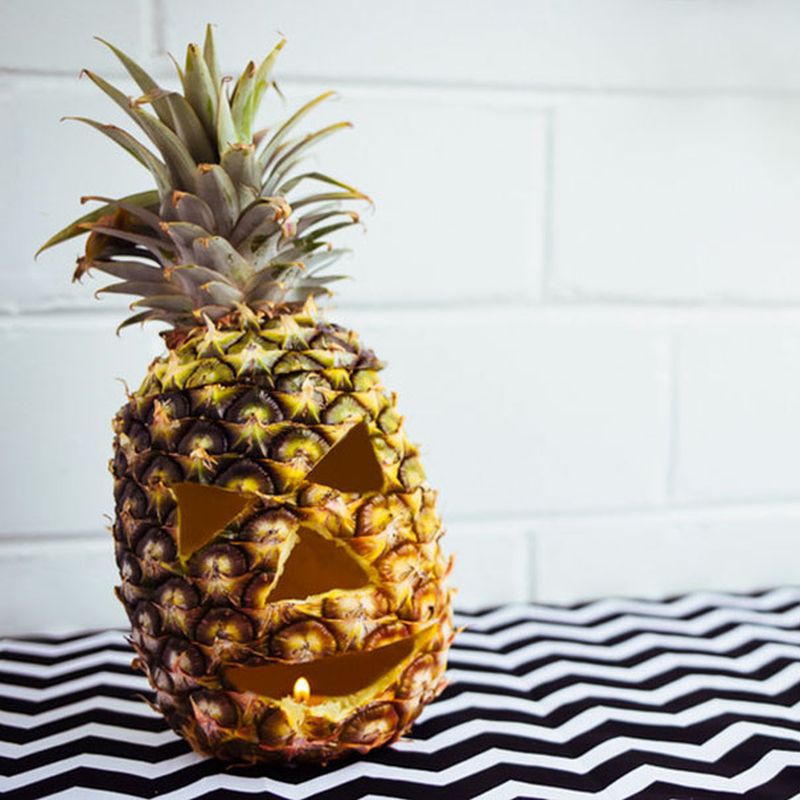 This spooky pineapple is definite to scare off the trick-or-treaters.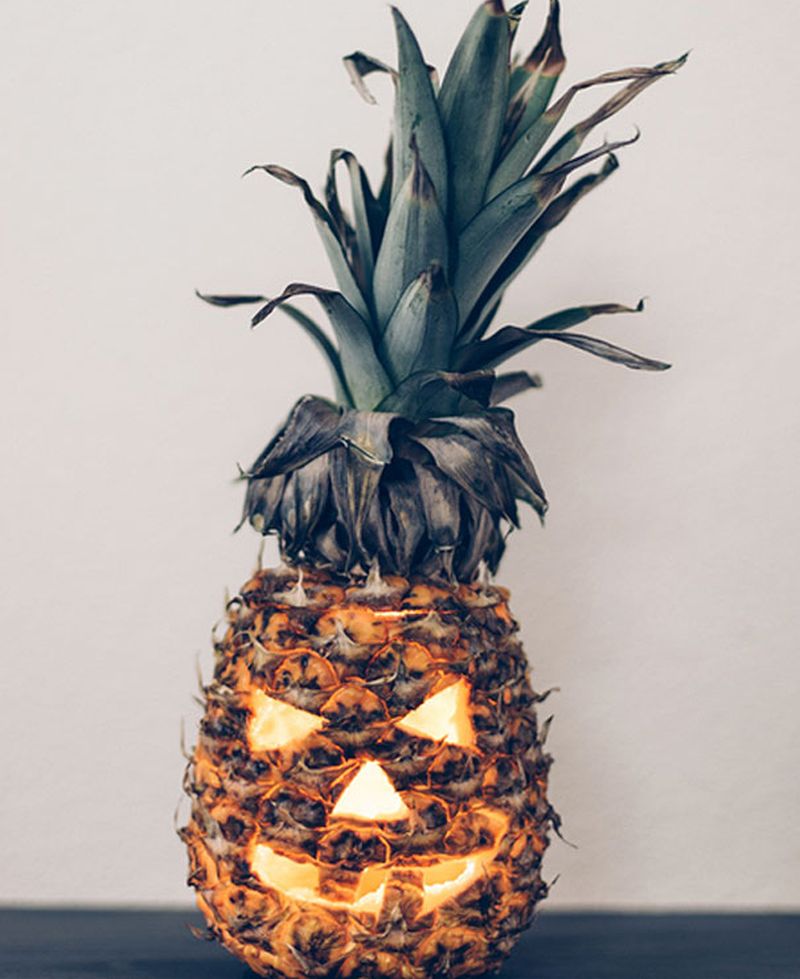 How cute is that, right? This lighted pineapple will look stunning on your table.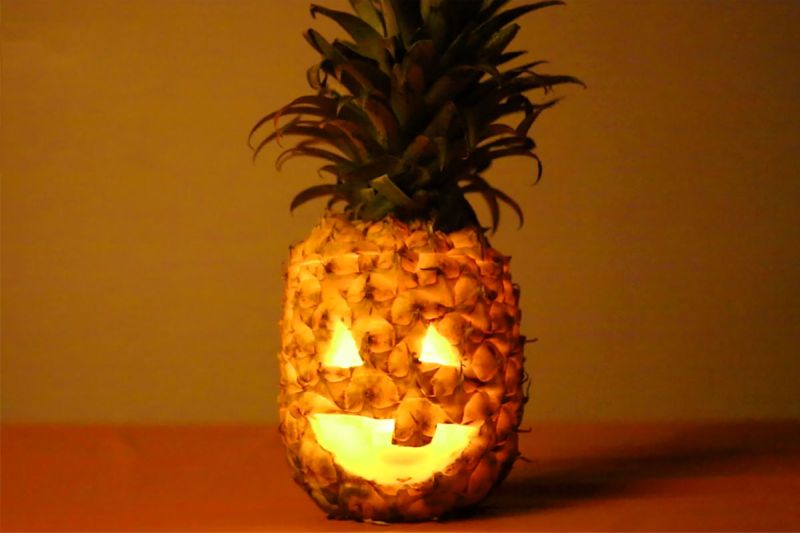 Scare the passersby with this aglow pineapple on the fence.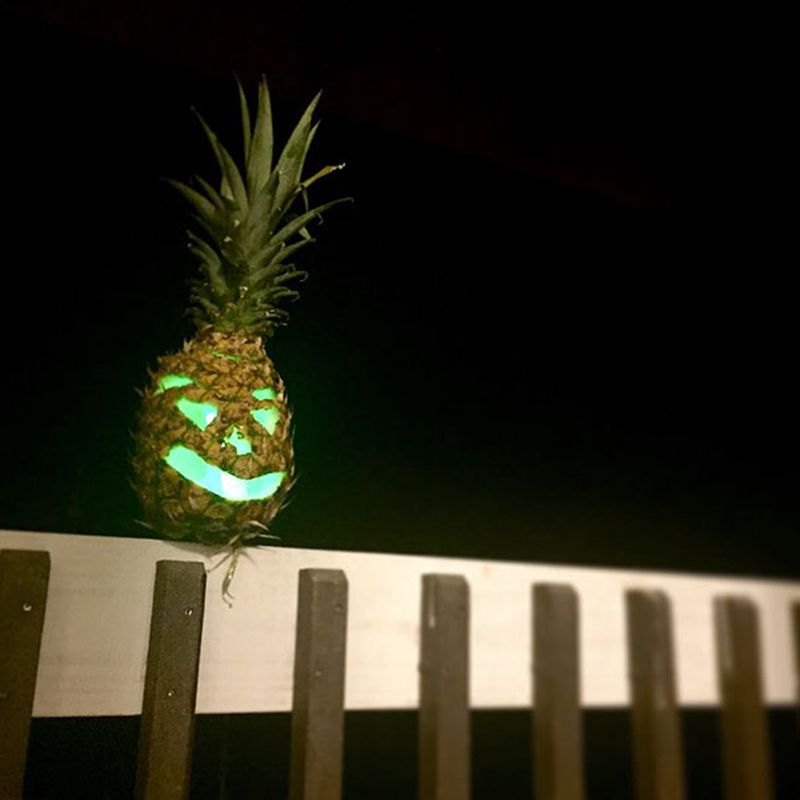 Evil eyes here would brighten up your balcony, terrace or porch; well, the choice is yours.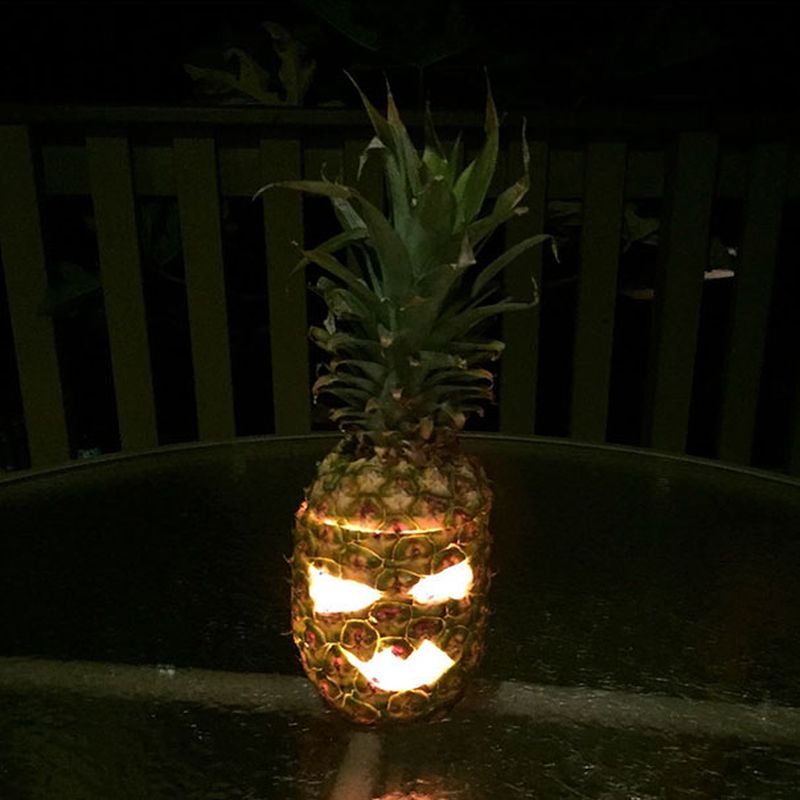 Behold this spooky pineapple jack-o'-lantern in a bar.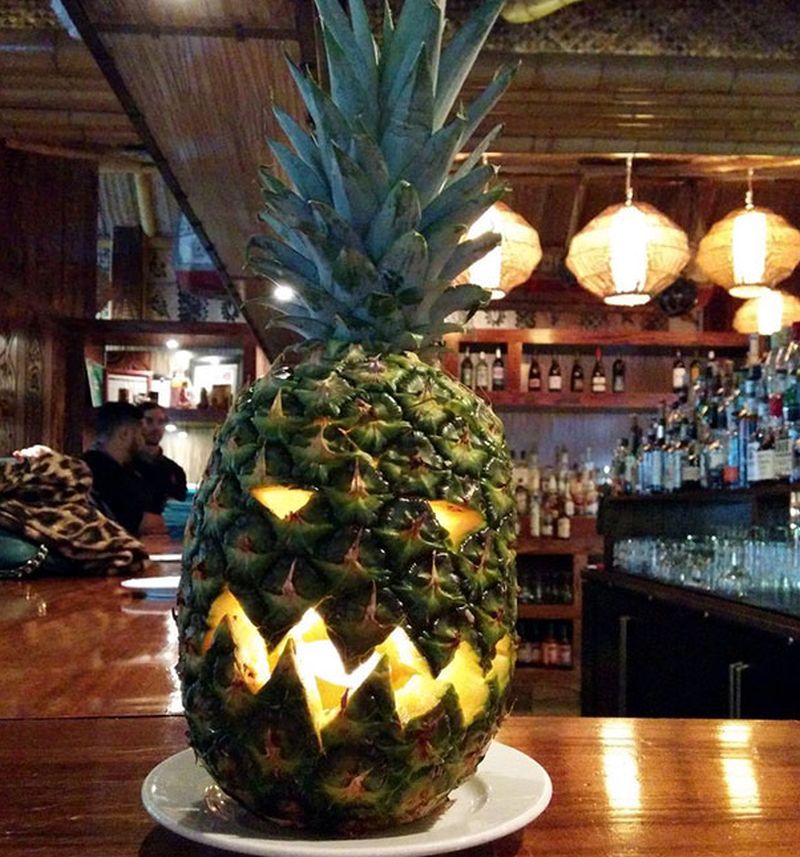 Adding little props to your pineapple jack-o'-lanterns do no harm. Take a look at this pineapple with bat-wings.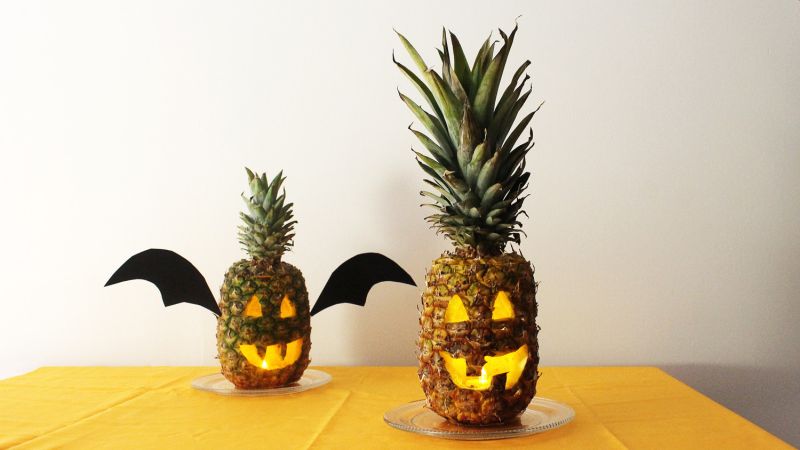 Whoa! That is scary. You can do more than just carving faces – spooky creatures maybe! Start honing your skills.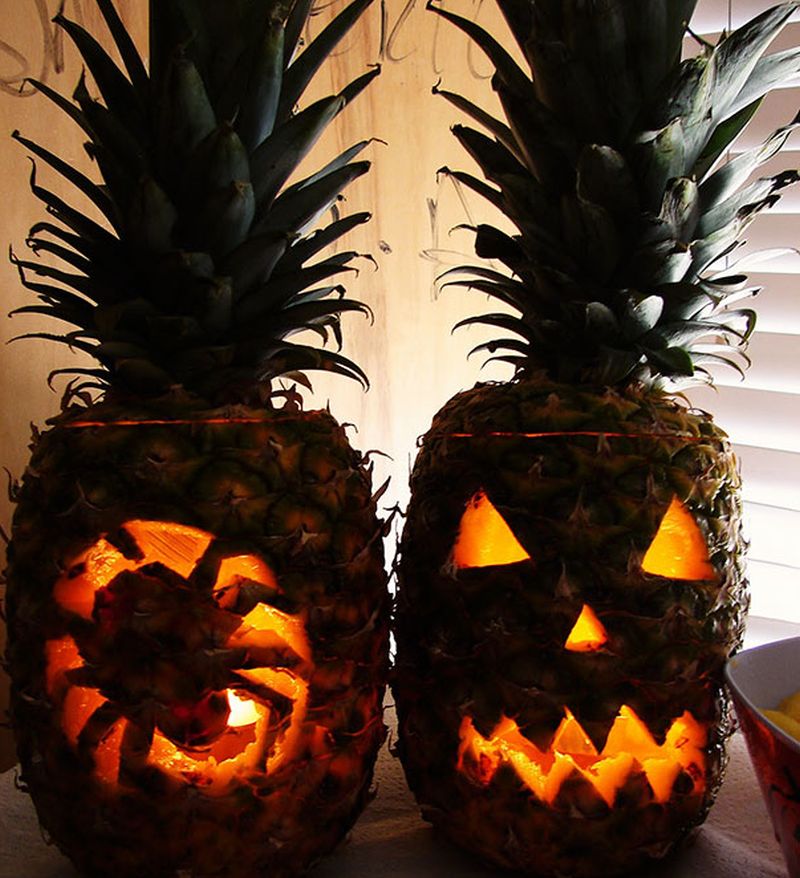 The happy and surprised expressions on these guys is just captivating.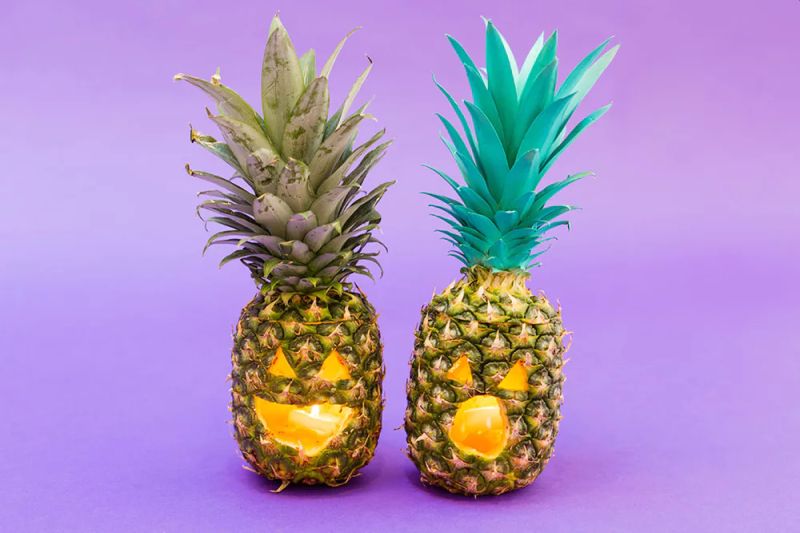 This one is going into a picture book. The expression's just like a kid would have on seeing something yummy.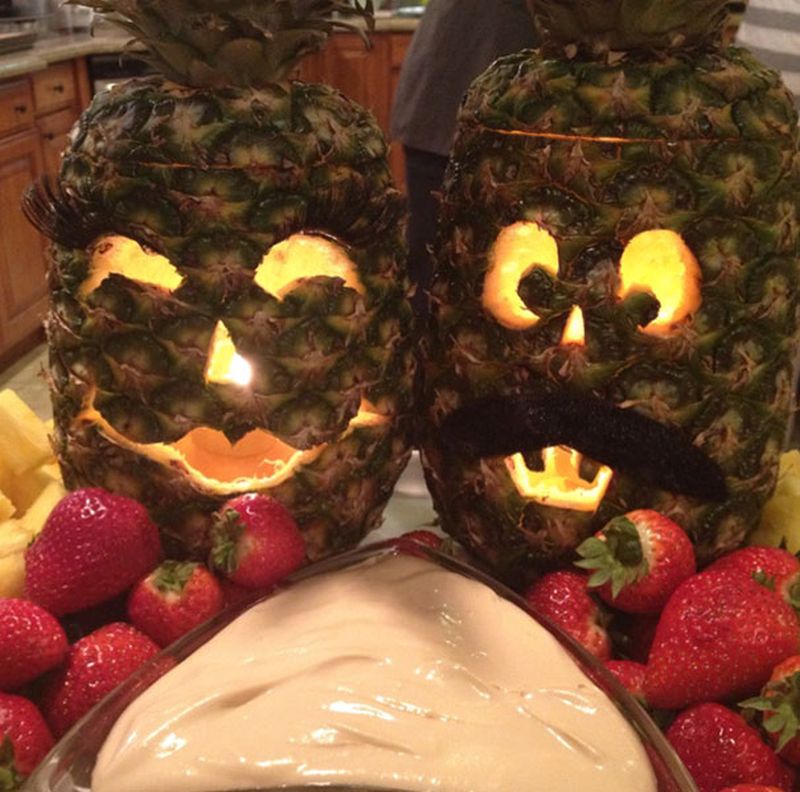 Also Read: 15 Watermelon Carvings to Replace Age-Old Halloween Tradition
Get a little mischievous, carve pineapple jack-o'-lanterns smiling at the corners of their mouth.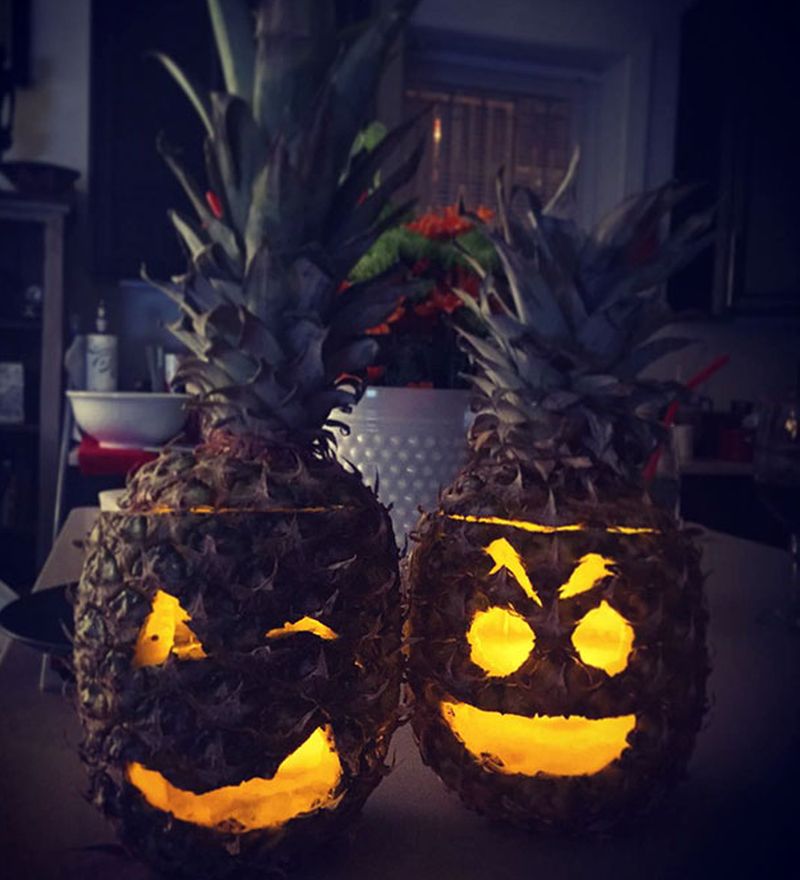 Just like three good friends where two always pull the third one's leg.