Casa na Terra, located on a waterfront site in Monsara, Portugal is a new hotel designed by architect Manuel Aires Mateus. Designed to blend into the surrounding natural landscape, it is the latest offering from the Portuguese hotel group Silent Living. Its architectural design is a surprise as one can't properly recognize at first glance that it is a real livable building.
The entire concrete structure of the Casa na Terra hotel is tucked into the ground like the earth-sheltered homes. The only visible elements are the patios and a dome, both visually connecting all the rooms with natural surroundings.
The hotel has 3 ensuite rooms with small private patios that bring in natural light from the above. The kitchen and living area also open up to the grand patio, overlooking the beautiful expanses of the Alqueva Lake.
On the inside, there are minimally styled interiors, finished with cement, wood, and mirrors to create a feeling of connection with nature outside. Visitors can enter inside through the walkway on the green roof or through the courtyard below.
Also Read: 10 Earth Sheltered Homes Which Promote Sustainable Living
Aside from being an architectural masterpiece, it includes all the features a family would look for in a vacation rental. The Casa na Terra hotel rates start at €350 ($420) in the off-season, with a minimum stay of three nights. In the high season – June to September, the tariff peaks to €600 ($710) for a minimum of seven-nights.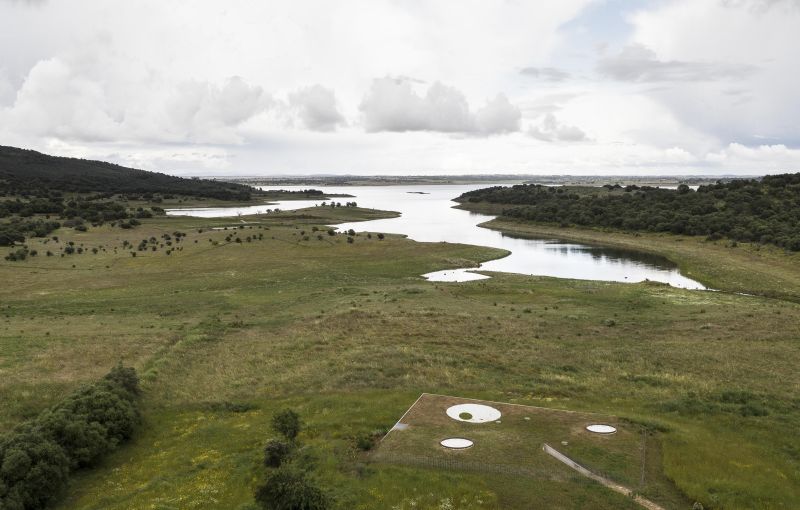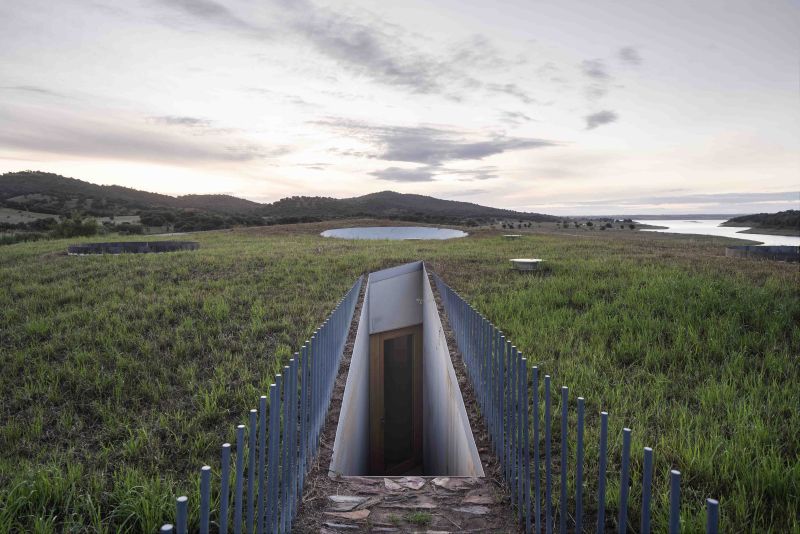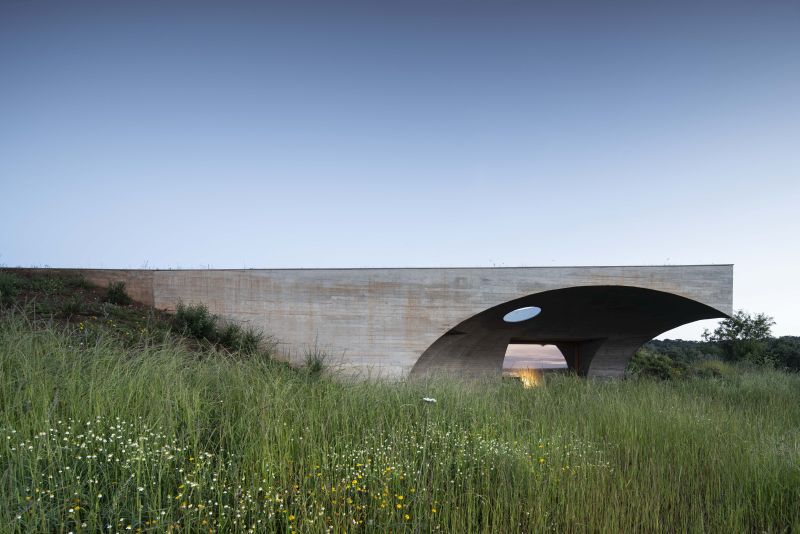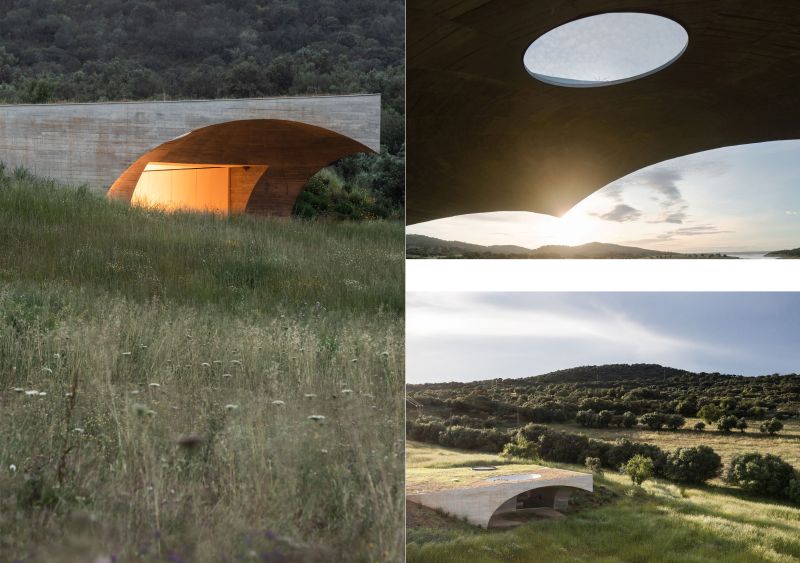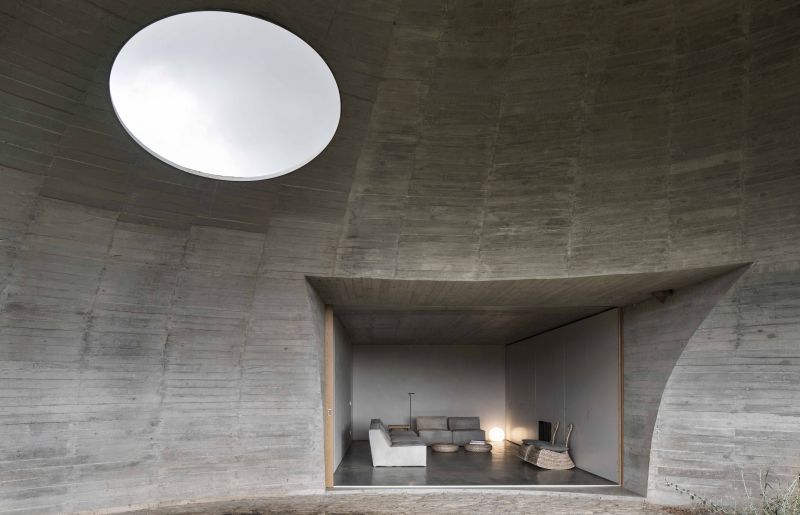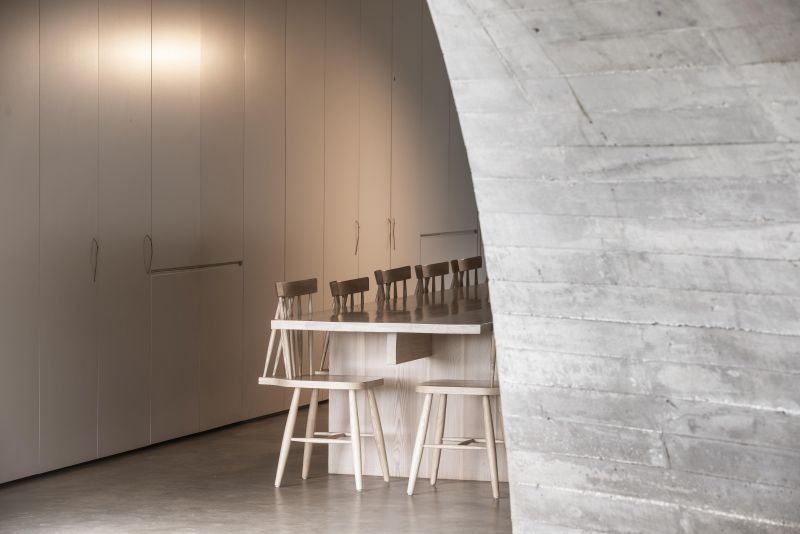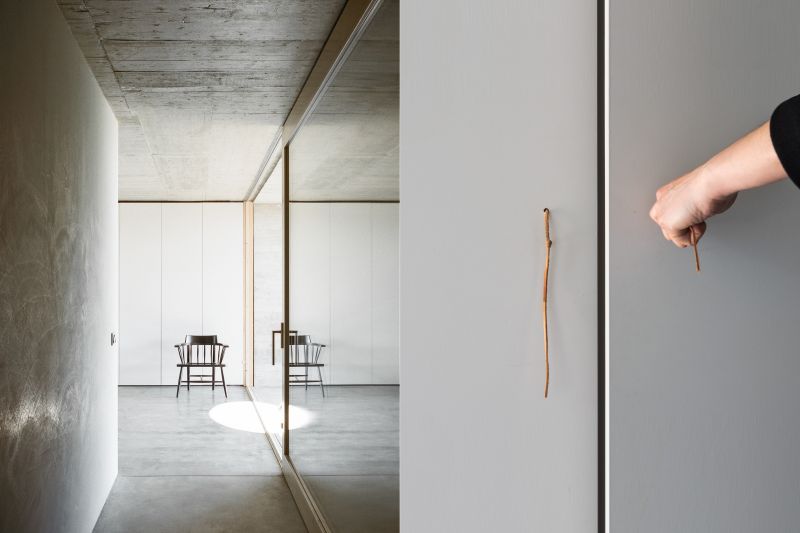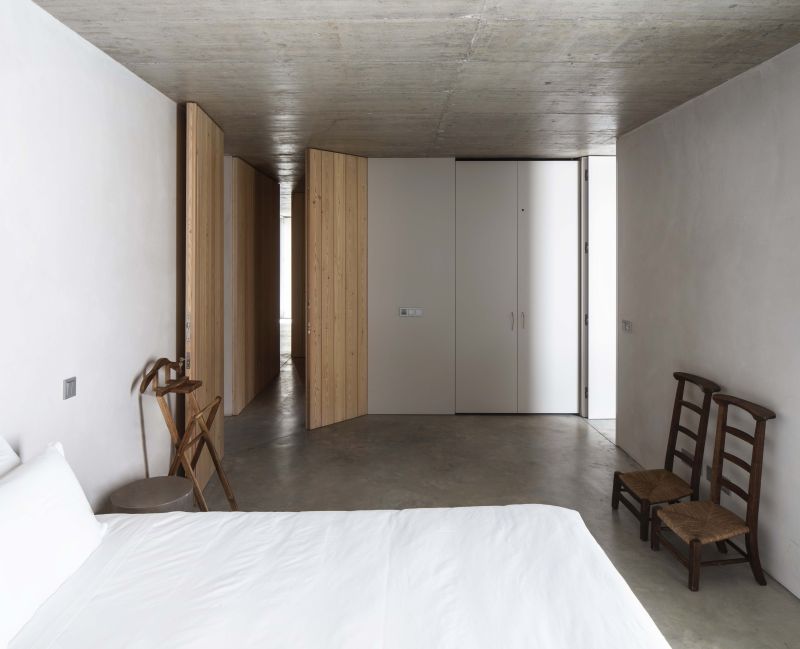 Via: Yahoo