Searching for a pet house can be annoying and maddening, especially if you are a proud cat owner. One can easily find many designer and contemporary doghouses, but there are very few designers, who come up with cat houses. The Cat-a-comb by Atelier Suburban is a hanging cat house or cat bed designed for your beloved grimalkin at home.
The cat house is made from cedar plywood, supporting a unique design that looks like a modern sculpture. This hanging hammock for the cat boasts a very interesting shape, which can easily rest on the floor as well as suspended from the ceiling top.
It is a handcrafted cat bed that comes with soft and comfortable pillow inside, to provide a royal feeling to your beloved feline. The cat cave comes in two different dimensions i.e. 52 cm for $198 and 60cm for $235. The designer also gives you the option of ordering a custom size cathouse, according to weight and size of your cat.
The handcrafted customized Cat-a-comb is available on Etsy. So, rather than compromising by buying doghouse for your cat, Cat-a-comb is the perfect option for your adorable cat.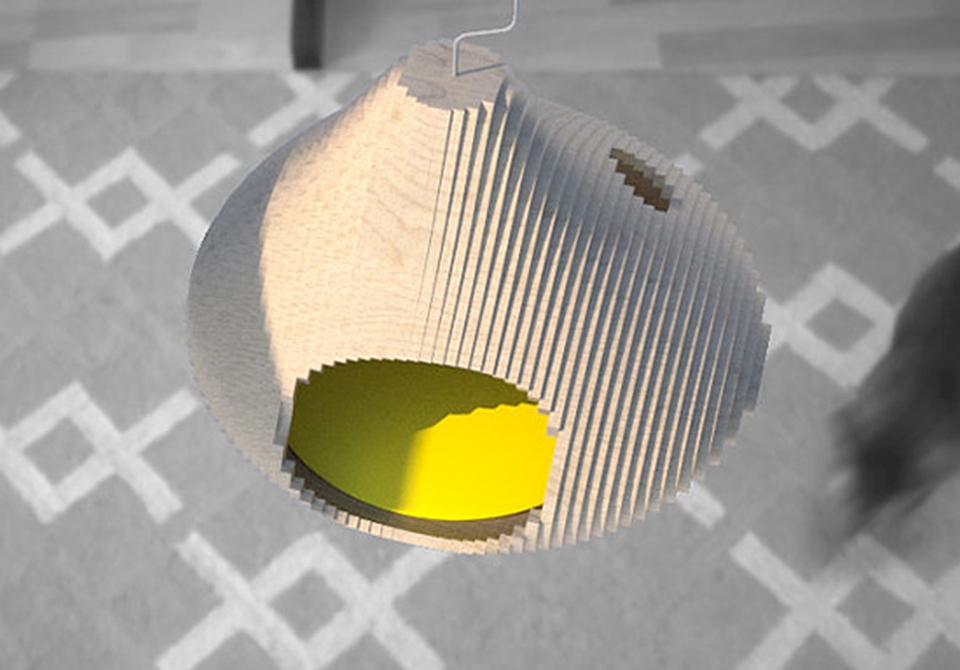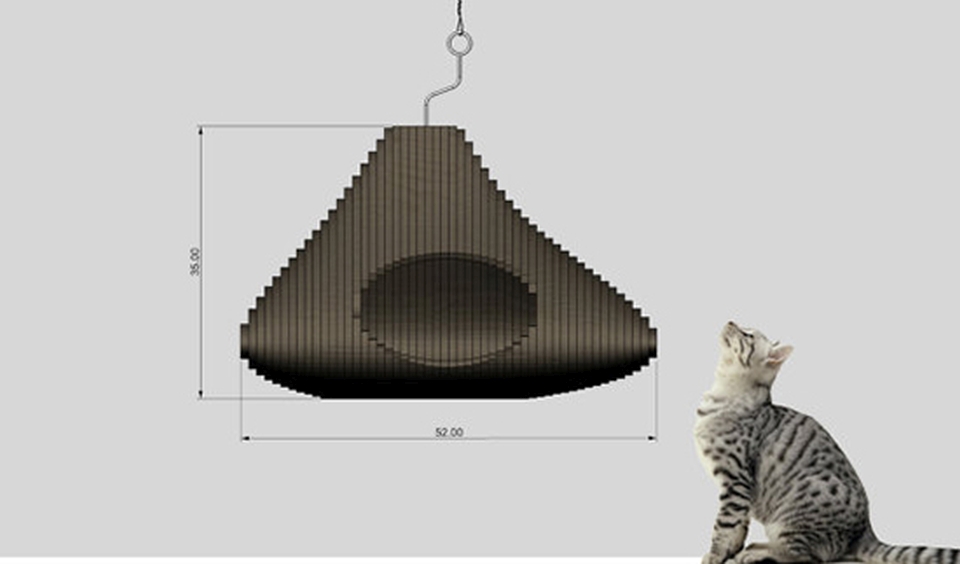 Via: Gizmodiva