Interior designer Eleonor Moschevitz has created stylish cat furniture for Sweden-based storage business company 24Storage. Dubbed the Cat Flat, it is based on cat's 13 needs, identified by cat psychologist Susanne Hellman Holmström. The interior is perfect for felines to scratch, hide, scout and rest while the exterior is designed to suit the needs of modern homeowners.
The Cat Flat looks like a wooden cabinet from the outside and features things a cat would want in a home on the inside. It is made from walnut veneer with vertical and horizontal slats on doors, adding unique character to the appearance. The cabinet has three levels, equipped with several accessories and toys for cat entertainment.
The cabinet is furnished with sisal mat, KRAV-labeled lambskin from Kambo Gård and leather from Tärnsjö Garveri. The brushes are made of FSC-certified beech wood with wild boar bristles and scrubs of organic coconut.
On the first level, there is a scratching pad and brushes to play. A tunnel leads to the upper floor with a cozy mat for resting. There are holes for cats to get to different levels inside the cabinet stile Cat Flat. The top-level is a dedicated space for cats to relax in privacy.
Also Read: DIY Cat House Made Using Balloon and Twine by Evan and Katelyn
The Cat Flat was launched at the Stockholm Design Week 2020.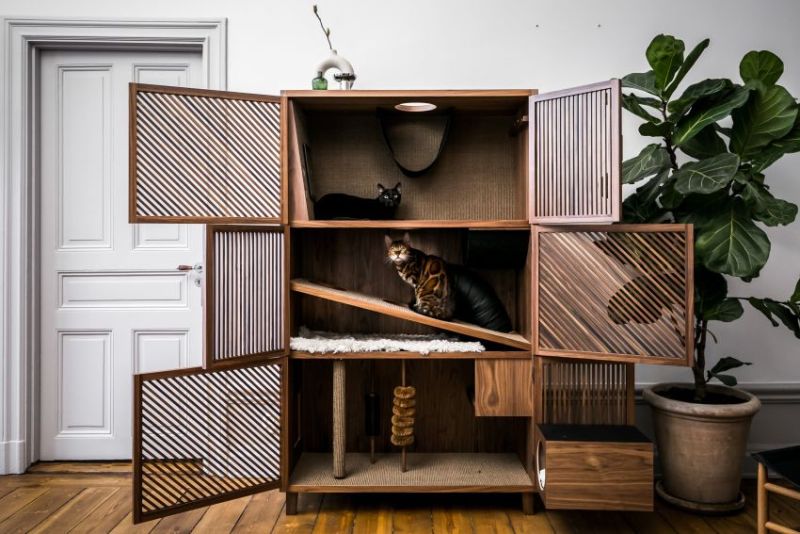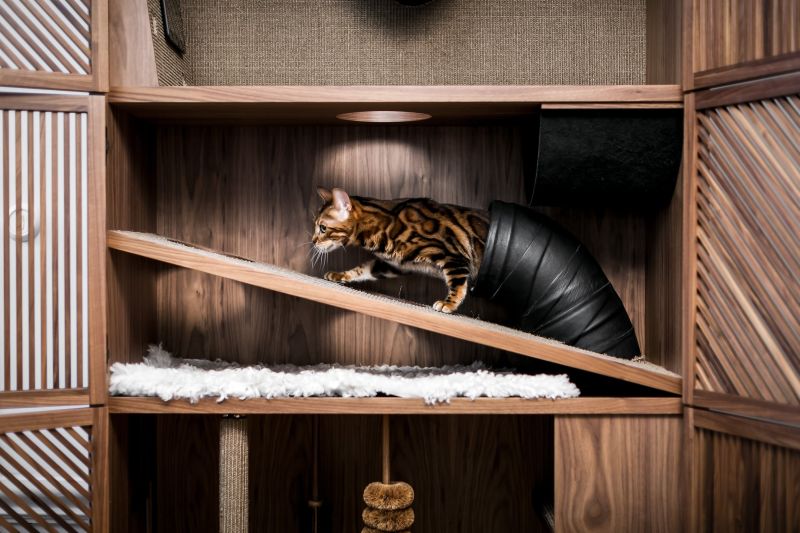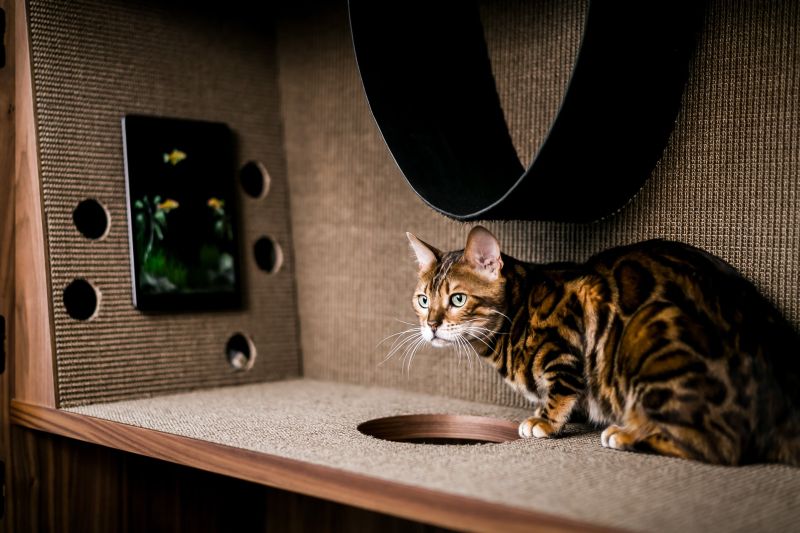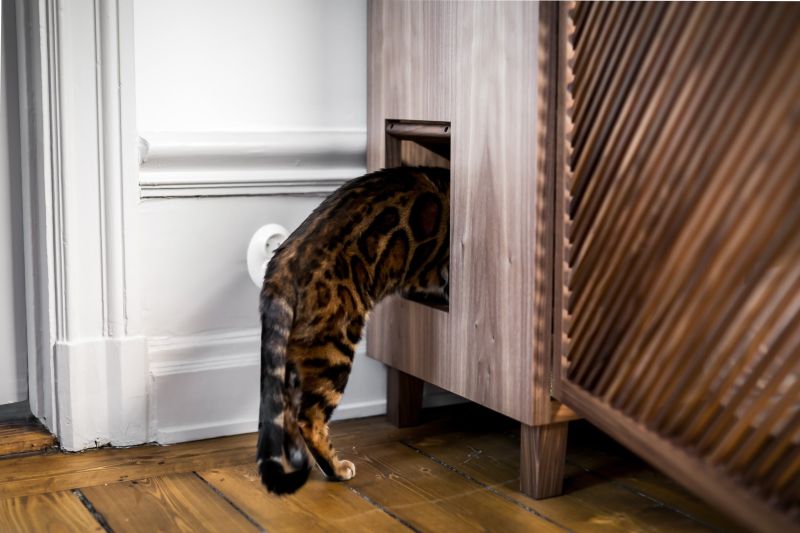 Via: DesignMilk