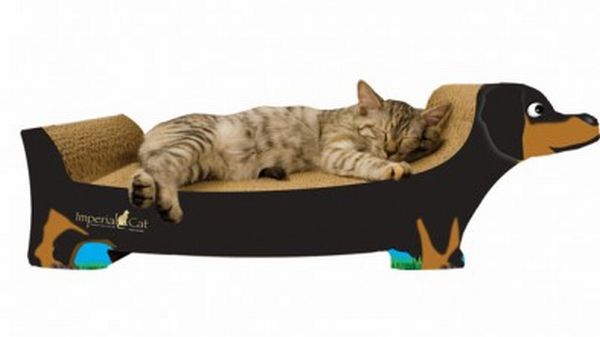 The war between cats and dogs might be on full scale and if you checked out the secret, underground headquarters of the cat front and spy in on its clandestine plan to take over the world, then you might find one of its top bosses resting in what we have here. The Imperial Cat Lounger is pretty much what the name suggests. It is designed make your little favorite pet feel like 'king of the world' and while you are at it, you can even give it a chance to claw back, quite literally, at the dogs.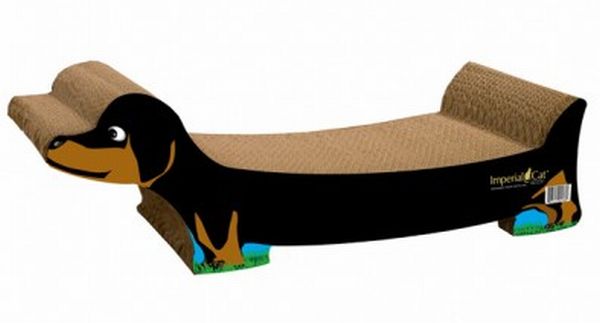 The Loungers has been designed to double up as a scratching surface, since it has been crafted from completely recyclable cardboard and hence its unique texture will ensure that your kitty's paws are busy working on it rather than leaving marks on your other expensive interiors and furnishings. The scratcher has a texture that is very close to that of tree bark and this will ensure that the cat stays away from the fancy stuff. Now, while some of us do not really get the appeal of having a cat claw away at home, this will obviously be a great thing to have for cat lovers.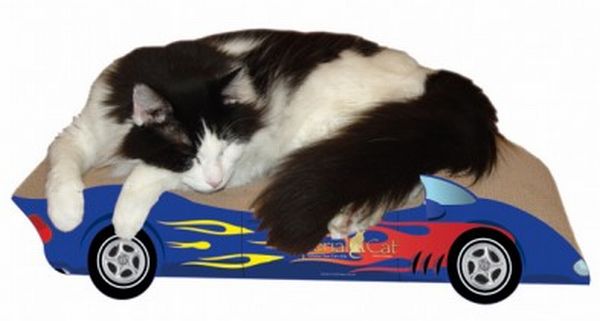 Available in the shape of a dog and even a race car (Just in case your cat is hooked to NASCAR and F1), the Lounger has ample space for your cat to lazy around on and maybe that will save your lovely carpet as well from lots of wear and tear. The dog version of this scratch-able and snooze-able is around $20 while the flaming race car will cost $18. Take your pick or maybe your cat prefers to shop online by itself!