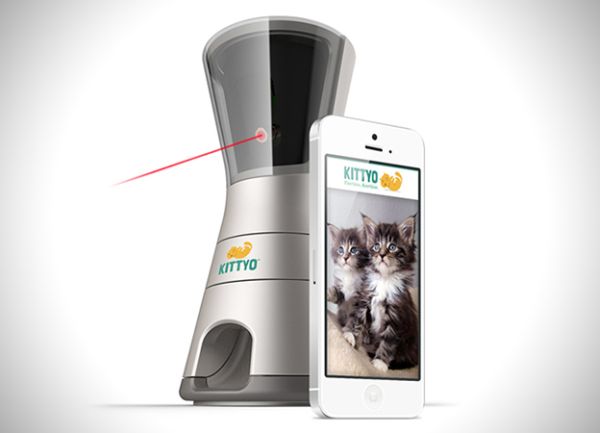 This one is for cat lovers and surely will be loved by your kitty too. Kittyo is an innovative device that lets you be with your cat when you are out of the home. The Kittyo app and device keeps you connected with your pet when you're far away from home letting you speak, watch and play with them. It can also record videos, click photos and dispense your cat's favorite treat when your fluffy friend is hungry.
The 7-inch high device can make noises to attract the cat and the laser pointer can be directed remotely. If you are concerned that your cat shouldn't get bored, you can play with your cat by moving the laser here and there. While having fun you can remotely watch your pet and can also click photos and record videos. One interesting feature of the product is the treat dispenser which will make the device gel with your pet too. It distributes sweets to your friend and for naughty cats it can be clamped to a shelf or attached to a wall away from their reach. The product is compatible with both iOS and Android smartphones.
Kittyo is in development process currently and soon will be launching a Kickstarter campaign. You can sign up at Kittyo's home page to get discount on the device.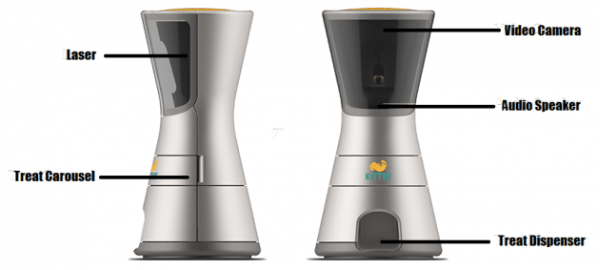 Via: Sparklecat